The stock of a Chinese electric car maker Nio rose by more than 10% during the Tuesday trading session. This came against the backdrop of a statement by Deutsche Bank that the company could be the 'next iconic auto brand'. Deutsche Bank also set a $ 24 price target for the Nio shares. That target implies a 28% rally from Nio's Monday closing level over the next 12 months.
At the moment, the increase in the value of shares per day is already 11.24%, or $2.11.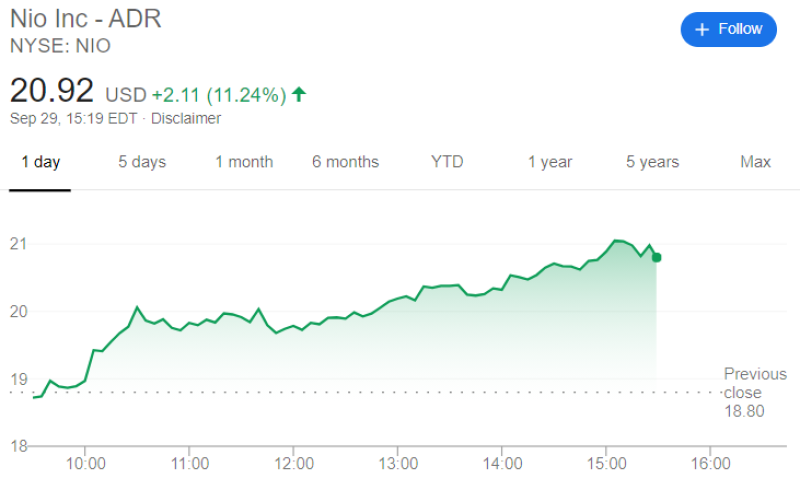 Image Source: Google Finance NIO
However, it would be a mistake to assume that Nio's shares are rising only because of the Deutsche Bank statement. In recent weeks, the company's shares have become very popular among investors. Ray Dalio bought more than $6.6 million worth of the company's stocks.
New Features and the Announcement of Power Up Plan Push the Stock Price Up
In addition, the company announced the start of deliveries of the new EС 6 model on Friday, which is cheaper than its the version of competitors. Nio spoke at the 2020 Beijing Auto Show on Saturday about their plans to create 30,000 charging piles through subsidies to its partners. In addition, the company announced an update of Nio's advanced driver assistance system, which will take place in October.
All this led to the analysts of the Bank of America to increase the target price for the company's shares to $23.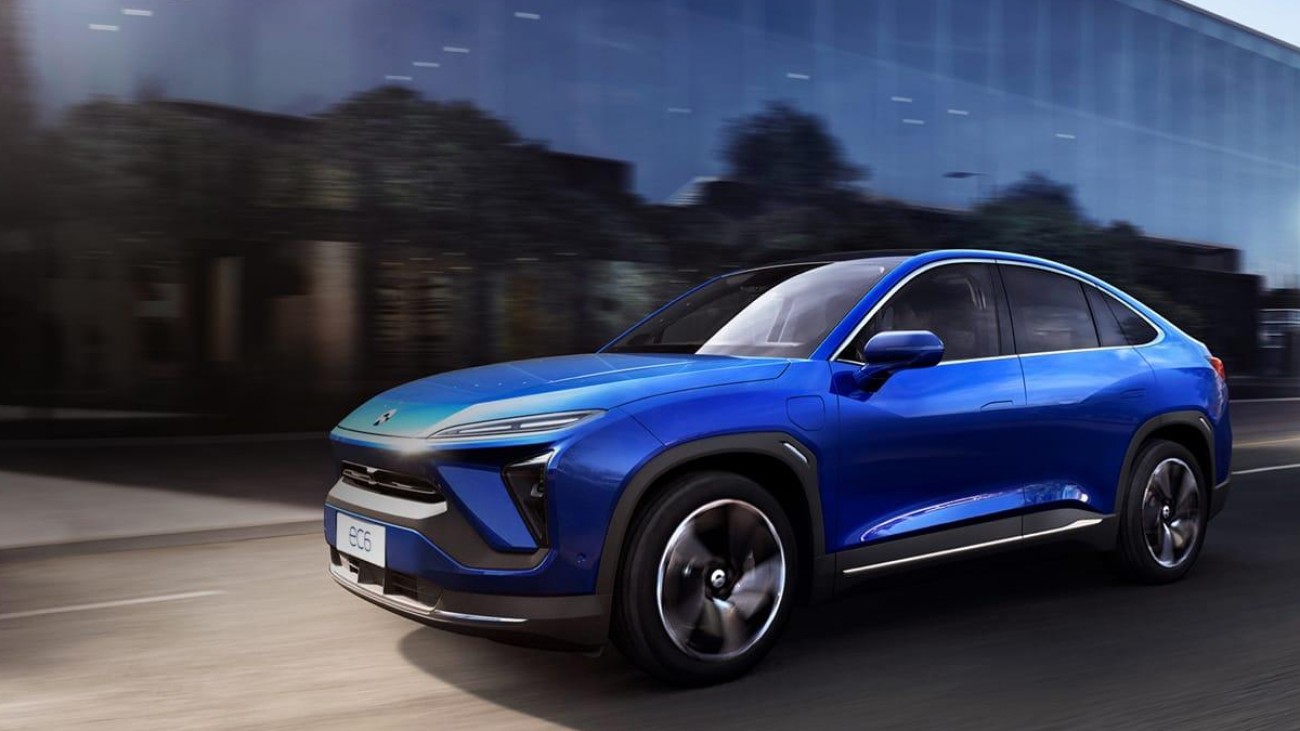 Traders Believe in Further Growth
Traders also agree that Nio's stock will continue to rise after today's rally. @TraderAmogh notes that today's gains have been underpinned by a large volume of traded shares, and also believes that the nearest price target for Nio shares is around $21.22.
"Breaking out from this symmetrical triangle pattern on strong volume today" @TraderAmogh via Twitter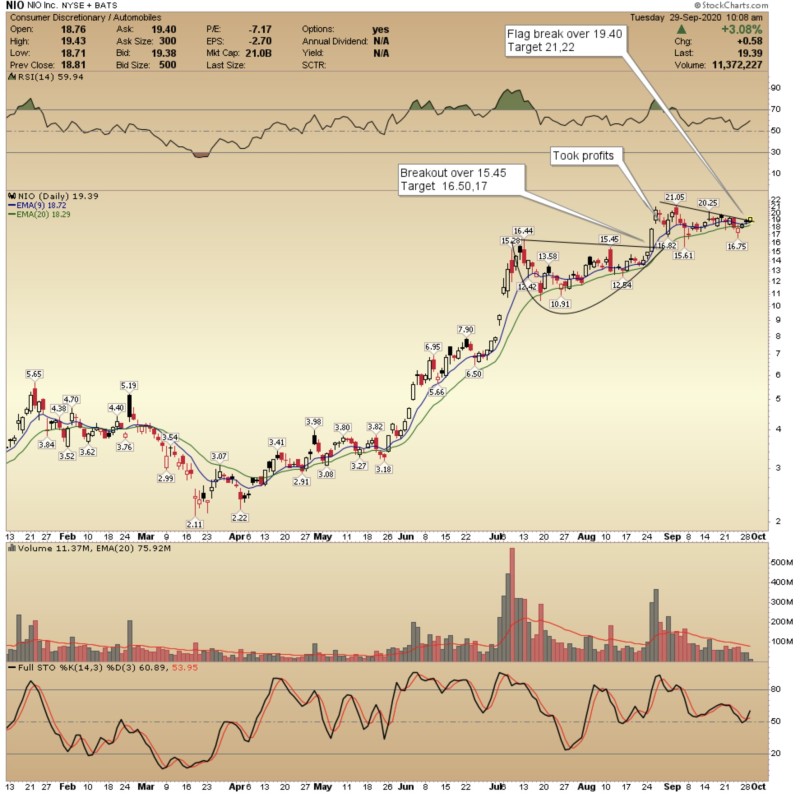 Image Source: Twitter @TraderAmogh
Option Activity Is Also High
The options market today is also actively signaling the imminent growth of shares. According to @CheddarFlow, there were purchases of call options with strike prices between $18 and $20 today. Given the current rally, buyers of all of these options are now on the winning side, despite high premiums to Nio's stock prices earlier in the day.

Image Source: Twitter @CheddarFlow