Ray Dalio Invests in Nio
Ray Dalio, the founder and a co-chief investment officer at Bridgewater Associates, added $6.6 million worth of Nio stock, according to tipranks.com. Nio is the Chinese EV automaker, popularity of which continues to grow on the U.S. market.

Image Source: tipranks.com
It made him the largest fund investor of the Nio.
Recent Events at Nio 
Nio stock has been a popular choice of American investors lately. A few weeks ago, this allowed the company to conduct a major second public offering worth of $1.5 billion. The new funds will allow the company to increase its stake in Nio China.
In addition, despite the large volume of SPOs, the company's share price was able to recover in just a few days, returning to the growth rate.
Analysts Advise to Hold the Nio Stock
In the meantime, All Star Chart analysts suggest that the best option would be to keep holding the company's shares if they already have them in a portfolio. However, the analysts believe it is most appropriate to hold a long position if Nio is above 18 with a 3-6 month target at the next Fibonacci extension above 28.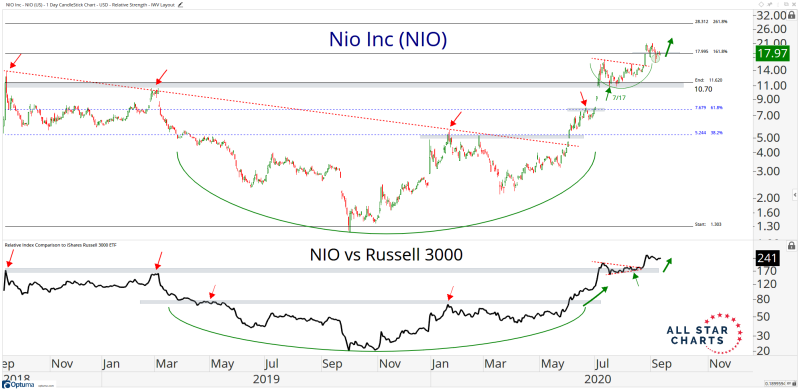 Image Source: allstarcharts.com NIO
At the moment, Nio's share price is at $19. During the Wednesday trading session, the stock's price declined along with the stocks of other EV makers.