Tesla and Nio Are the Most Popular Stocks among the Retail Investors
According to the official data of the trading app Freetrade, shares of the Chinese company Nio became the most popular among users this week. Tesla and Amazon stocks are next in the top three.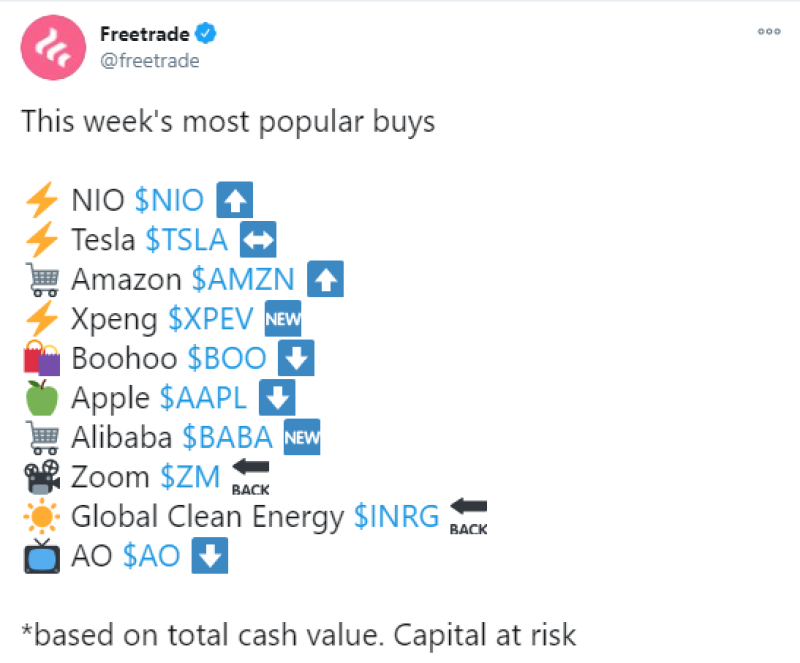 Image Source: Twitter @freetrade
This week has been really hot for the US markets. The election race came to an end, and as the votes were counted, the market grew rapidly for several days. One of the main beneficiaries of explosive growth has become the technology sector, which includes all three top-ranked companies.
Nio's Rocket Growth
Nio's top-performing stock has been one of the main beneficiaries of this week's fast-paced bull rally. For her, shares rose more than 22%, setting a new all-time high and breaking the $40 per share mark.
The company's shares began their rally on Monday when the size of the electric vehicle shipments in October was revealed. It turned out that the company set a new record by delivering more than 5000 electric vehicles in a month.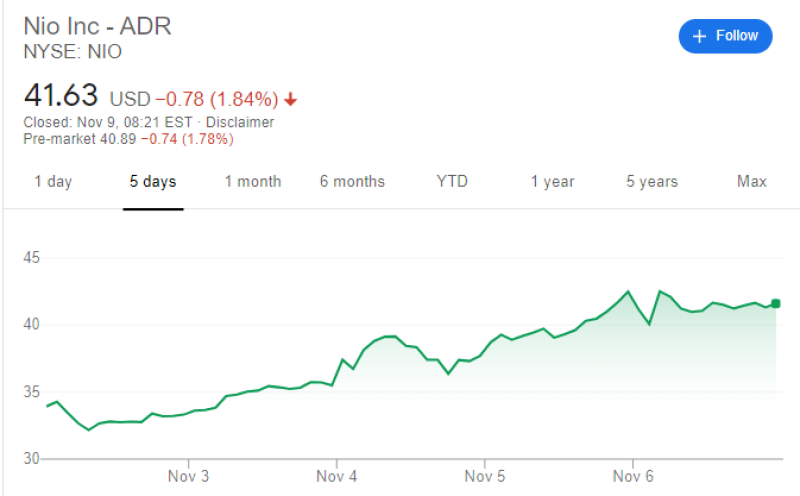 Image Source: Google Finance NIO
Tesla's New Gains
Tesla, another electric car maker, came in second in terms of trading volume among users of the brokerage app. During the week, the company's shares rose more than 9%. The growth continued along with new news of Joe Biden's victory. Apparently, this is due to his bet on sustainability and green energy, from which, of course, Tesla will also benefit.
Recently, Elon Musk's company had certain problems, including those related to technical flaws. So, the company announced the recall of 12 thousand cars from China due to technical problems.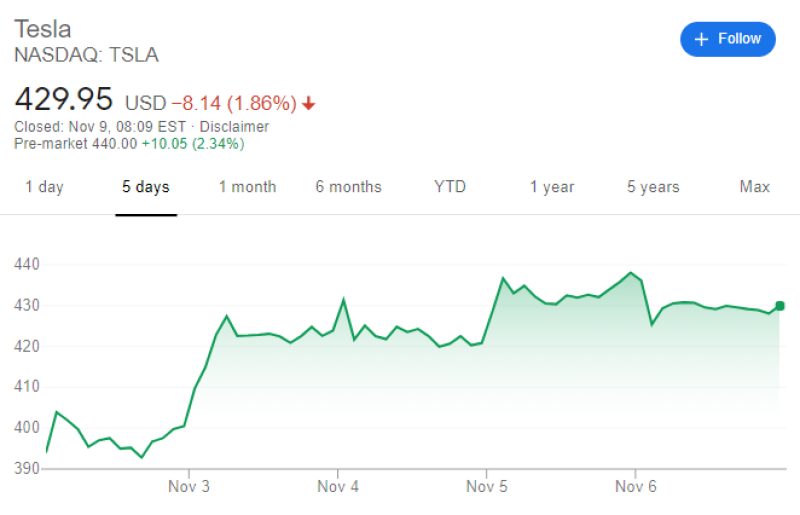 Image Source: Google Finance TSLA
Amazon Is Growing Again
The three leaders are closed by shares of the giant Amazon. In a week of bullish rallies, the giant's stock is up 8%. Regardless, the stock still failed to update the all-time high that was set in early September. The ensuing correction hurt the giant's stock, which lost nearly 12% of its market capitalization in two weeks.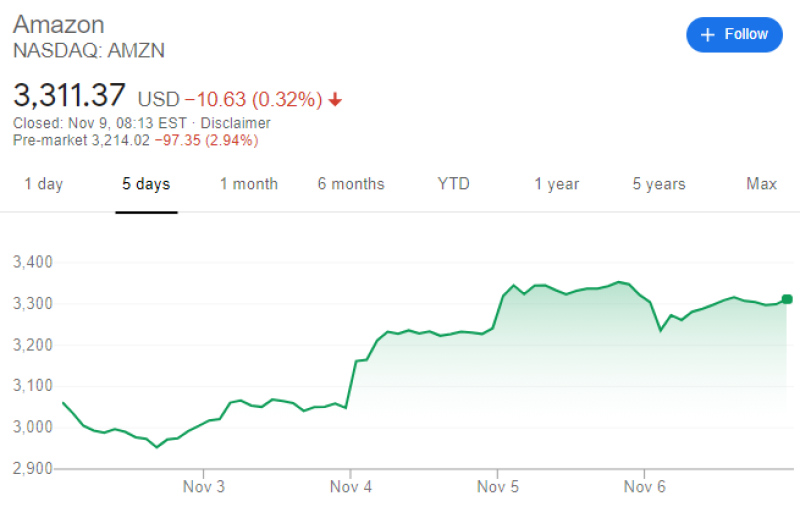 Image Source: Google Finance AMZN