Nvidia's stock price hits new ATH.
Nvidia, a multinational technology company that designs and produces graphics processing units, reached its all-time high when trading on Friday. In just one day, the share price increased by 4%, reaching $525.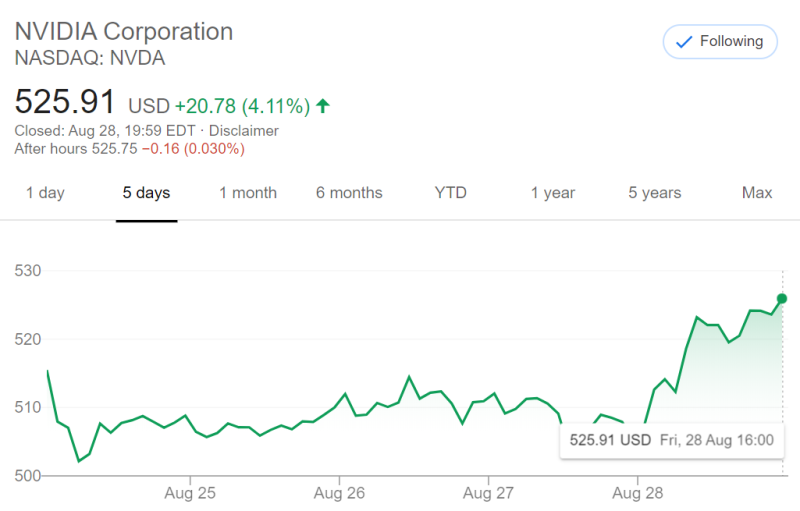 Image Source: Google Finance NVDA
Call Options Grew by 1,900%
@JoeAlerts, a technical and trend trader, also talks about a significant increase in the price of Nvidia's options. Price of call options of $520 Increased by almost 2,000% due to the stock price growth.
$NVDA Power of options! Call of $520 was at $0.37 cents, today went a little higher than $7 or 1900%+. Thursdays and Fridays are amazing days for end of week expiration yolos @JoeAlerts via Twitter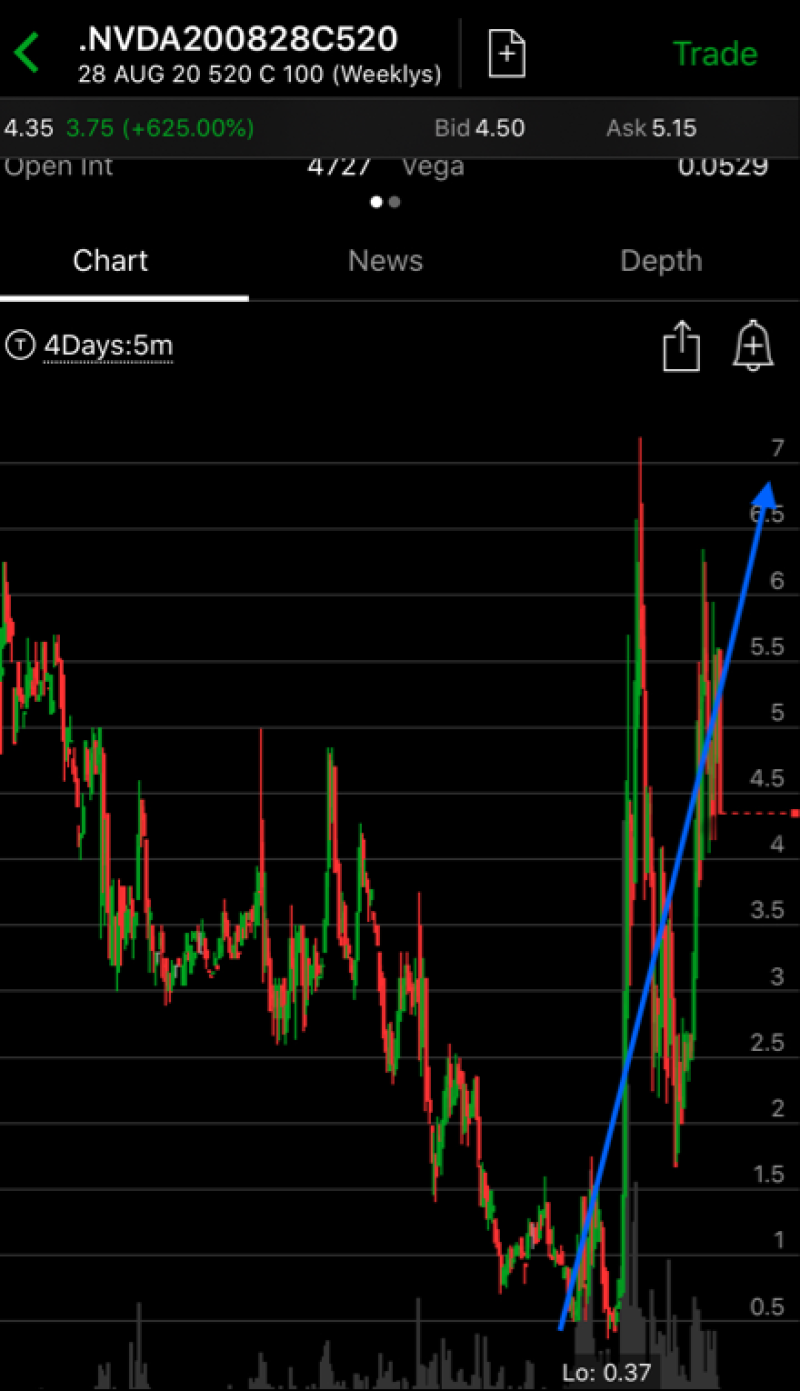 Image Source: Twitter @joealertz
Implied Volatility Of September Options is Abnormaly High
According to Zacks information, the stock may continue to rise. This assumption is due to the abnormally high level of the implied volatility of options, which expire in September.
Implied volatility is an indicator of what the market expects from the stock in the future. High implied volatility illustrates that investors expect significant changes in the share price in the future.
The results of Q2 of 2020 were positive for the company, which were reported a week ago. Earning per share (EPS) was higher than predicted by analysts, $2.18 per share against the expected value of $1.98 per share. Rhubarb also turned out to be higher than it was expected.
Analysts of Mannerheim and Susquehanna have increased their target prices, praising Nvidia's success in the gaming and data center segment.