The results of Nvidia's quarterly report exceed Wall Street's expectations, but stock prices were under pressure and went down.
NVDA Demonstrated Better-Than-Expected Financial Results
The second quarter's revenue of the company was reported to be $3.87 billion against analysts' forecast of $3.65 billion. Earning per share (EPS) was also higher than it was anticipated and amounted to $2.18 per share against the expected value of $1.98 per share.
The company has been demonstrating continuous growth in its third quarter, on year-to-year basis Nvidia showed earnings' growth by 76%. Data center revenue jumped by 167%, while the gaming segment also rose by 26%.
Nvidia Stock Price Fell by 3.4% Despite Company's Consistent Growth
Despite the financial results, which turned out to be better than analysts' expectations, the company's shares fell in price both during the main session on Wednesday and during the aftermarket. The share price fell by more than 3.3% by the end of the day.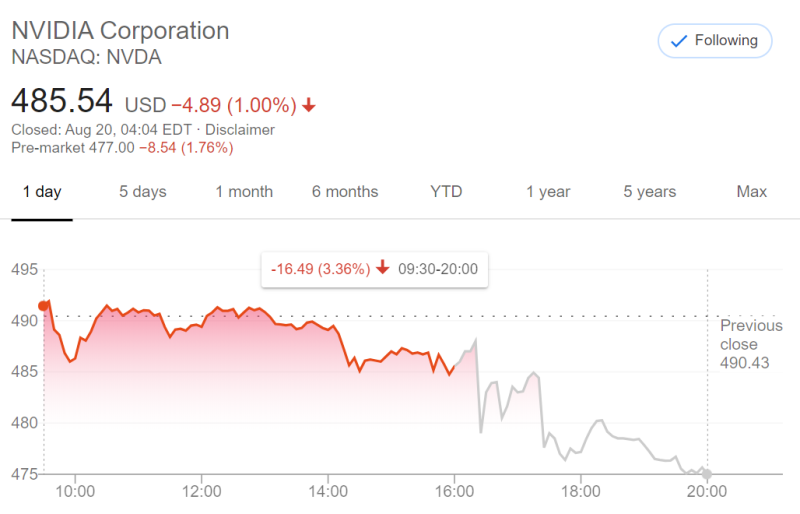 Image Source: Google Finance NVDA
Earlier this week, analysts from two agencies, Susquehanna and Oppenheimer, increased the target price of Nvidia shares, which was the reason for their growth. The price reached an all-time high, at that moment it exceeded $500 per share.