Shares of the Chinese electric vehicle company, Nio, continue to skyrocket, gaining more than 5% when being traded on Thursday.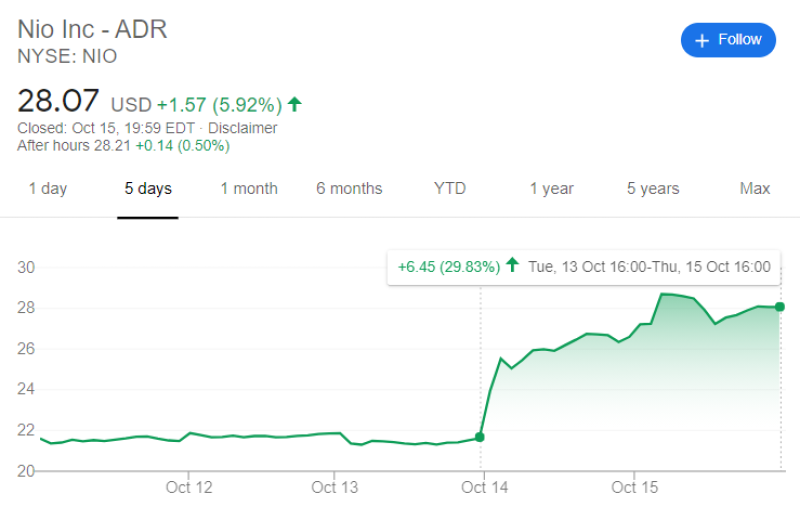 Image Source: Google Finance NIO
Pippa Stevens, the reporter at CNBC, states that Citi has raised its target price for the company's shares following JPM, leading to a new round of growth. Nio's stock is up an incredible 600% over the year.
Nio spiking again today -- up more than 8% after gaining 22.57% yesterday. At the high today ($29.23) stock gained 35% in the last two days  JPMorgan & Citi both upgraded $NIO, raised targets. Stock now up 600% YTD   Pippa Stevens via Twitter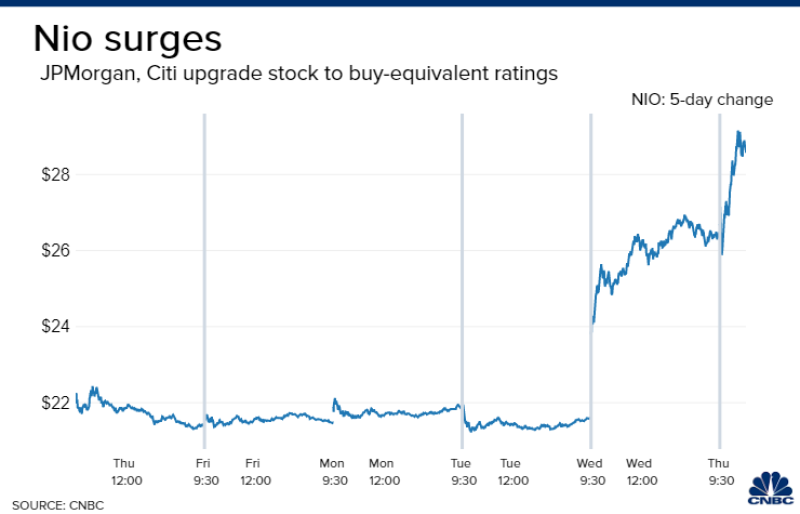 Image Source: Twitter @PippaStevens13
J.P. Morgan also more than doubled their price target yesterday, from $14 to $ 40 per share. Even though the target price was twice the market price established on Tuesday, this did not prevent investors from pushing the price by 20%. Thus, in just two days, Nio rose in price by more than 30%.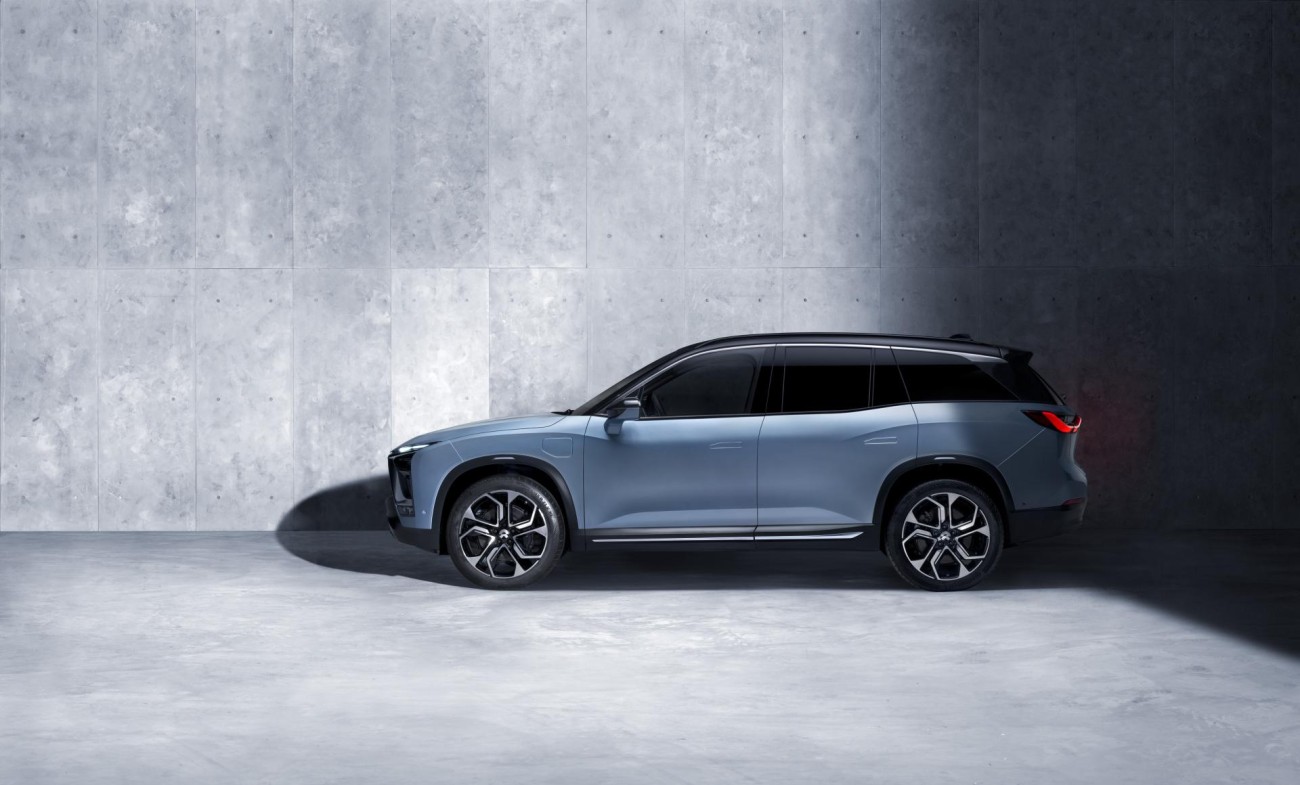 Nio Is the Leader in Trading Volume
According to Pete Najarian, an analyst and a co-founder of The Market Rebellion, Nio was the largest stock in trading on Thursday. They have successfully overtaken two established giants that are extremely popular with investors, Apple and Tesla.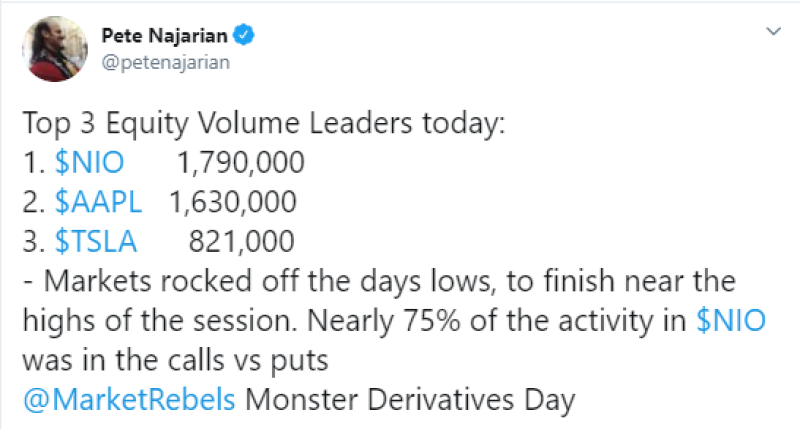 Image Source: Twitter @petenajarian
Besides, the shares of the Chinese EV manufacturer set a record for the call/put ratio: more than 75% of the total volume was the purchase of shares, which shows investors' confidence in the continuation of this growth.
It is worth to mention that Nio already took the lead last week, but back then it could not supercede Tesla and Apple in popularity, although it still set a record for the call/call ratio. 
Nio's Prospects
This growth is supported by the strong increase in deliveries of new vehicles. In September, the increase was about 133% compared to last year, the company was able to achieve the seven months of consecutive growth of EV deliveries.
William Li, the company's founder and its CEO, announced over the weekend that the company is committed to doubling the production capacity of the factory by the end of 2021 by opening an additional assembly line. Thus, the output capacity will increase to 300 thousand vehicles per year.