Nio's Target Price Rise Causes 10% Growth
Chinese electric vehicle company, Nio, is up by more than 10% at the premarket Wednesday. The growth continues during the main trade session, now gains are more than 21%.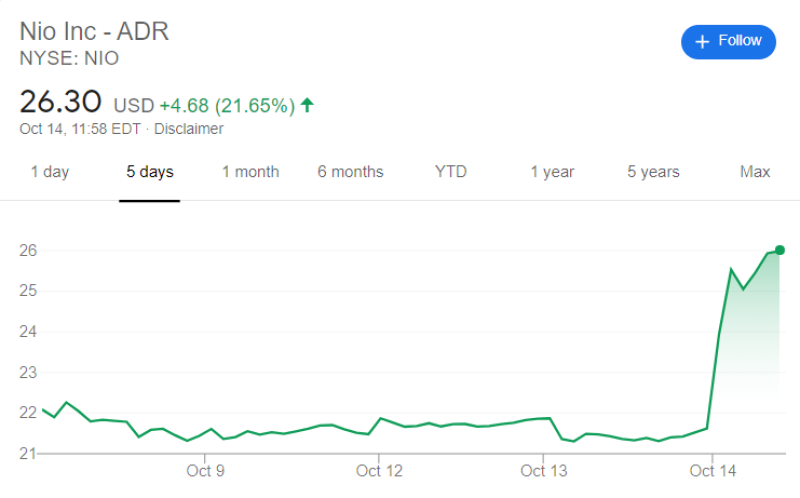 Image Source: Google Finance NIO
The main trigger of growth for the company's shares was the publication of a new forecast by J.P. Morgan. According to him, the analysts of the company believe in the prospects for Nio's development and therefore update the target price of the company's shares, raising it to $40, an almost two-fold increase when compared to the share price at trading on Tuesday.
Previously, the target price of J.P. Morgan was at $14 per share. The analysts at J.P. Morgan predict the company will dominate the premium electric vehicle market by 2025, with a share of about 30%.
Perspectives of the Nio Company
This forecast is supported by strong quarterly financials, as well as a rapidly growing number of new vehicle shipments. In September, the increase was more than 130% compared to last year, the company was able to achieve seven months of continuous growth in this indicator.
William Li, the company's founder and its CEO, announced over the weekend that the company is committed to doubling the production capacity of the factory by the end of 2021 by opening an additional assembly line. Thus, the output capacity will increase to 300 thousand vehicles per year.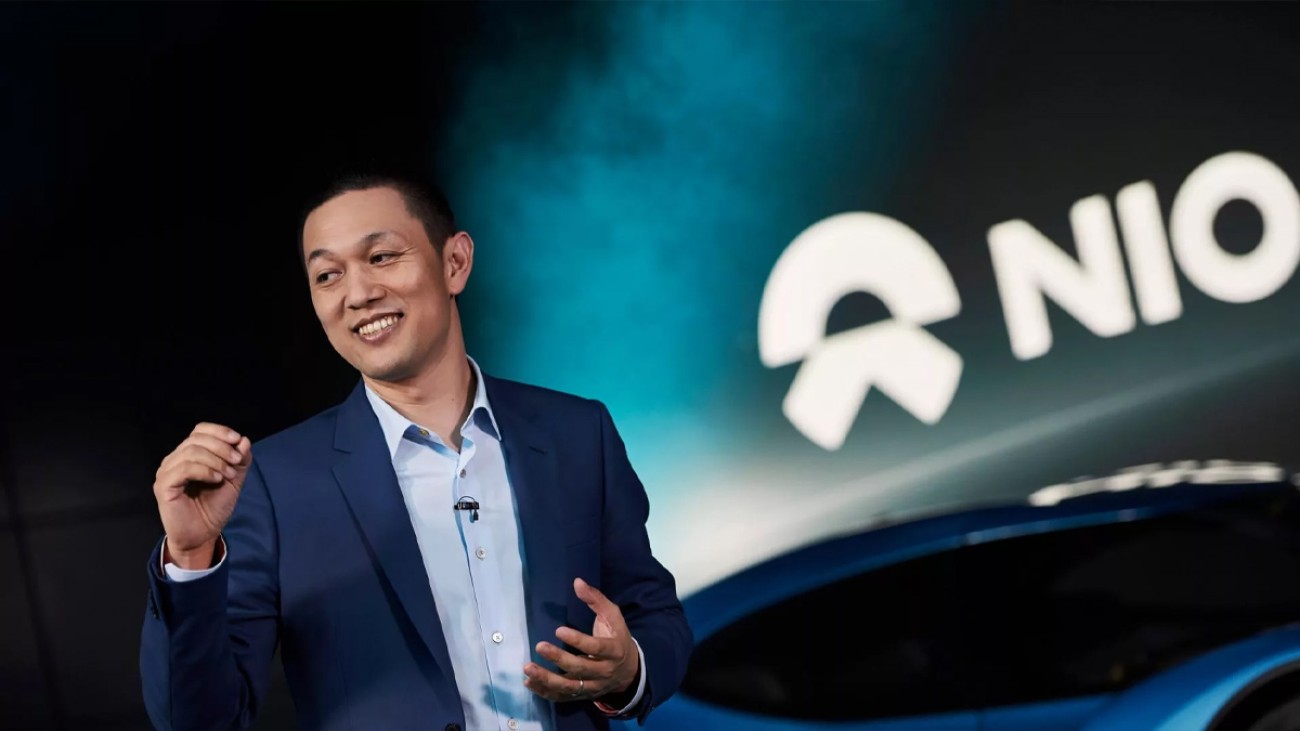 The Analysts Believe in Future Nio Growth
James DePorre, the founder of analytical site sharkinvesting.com, is confident that Nio's shares will perform well throughout the day. Besides, he believes that a $40 price target is an extremely likely and achievable target for the Chinese EV manufacturer.

Image Source: Twitter @RevShark
A well-known trader and an analyst @traderstewie spoke yesterday about the growth of the company's shares, however, his projected price target was more cautious at $25.