Nio Is Going to Double the Production Capacity
This is evidenced by the plans of Li Bin (also known as William Li), the CEO and the founder of Nio Corporation, to open a second line at the plant and double the production rate by the end of 2021. In this case, the total capacity will be 300 thousand electric vehicles per year, according to Marcel Münch.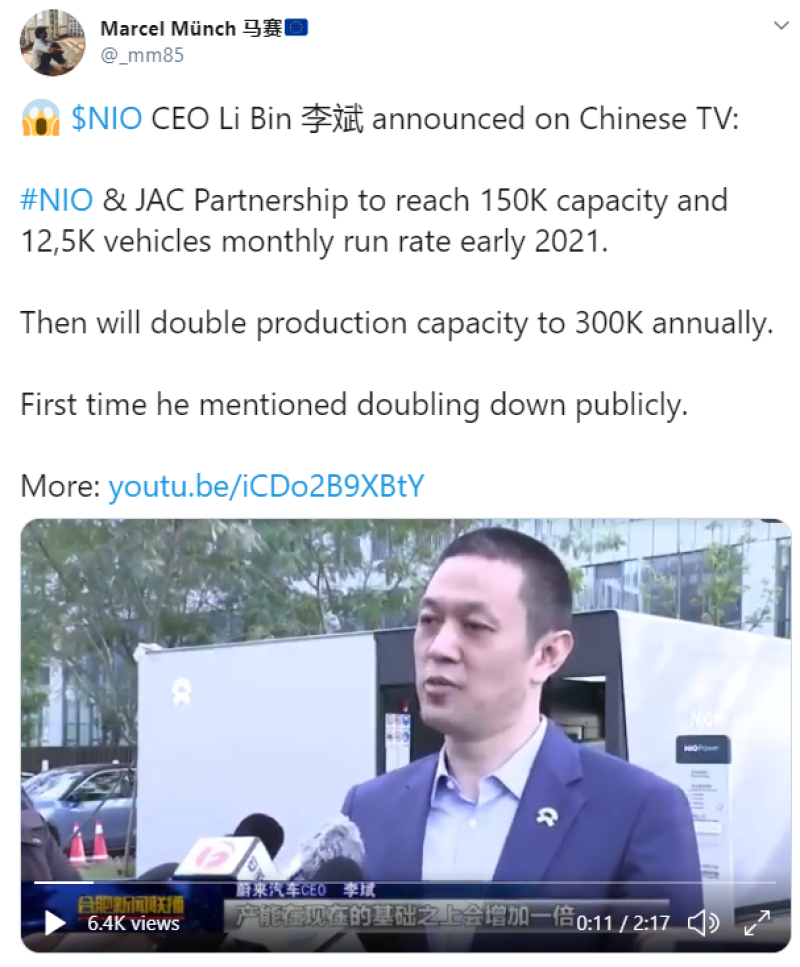 Image Source: Twitter @_mm85
(Despite the dates in the tweet, Marcel Münch later clarified that it is still about the time "until the end of 2021")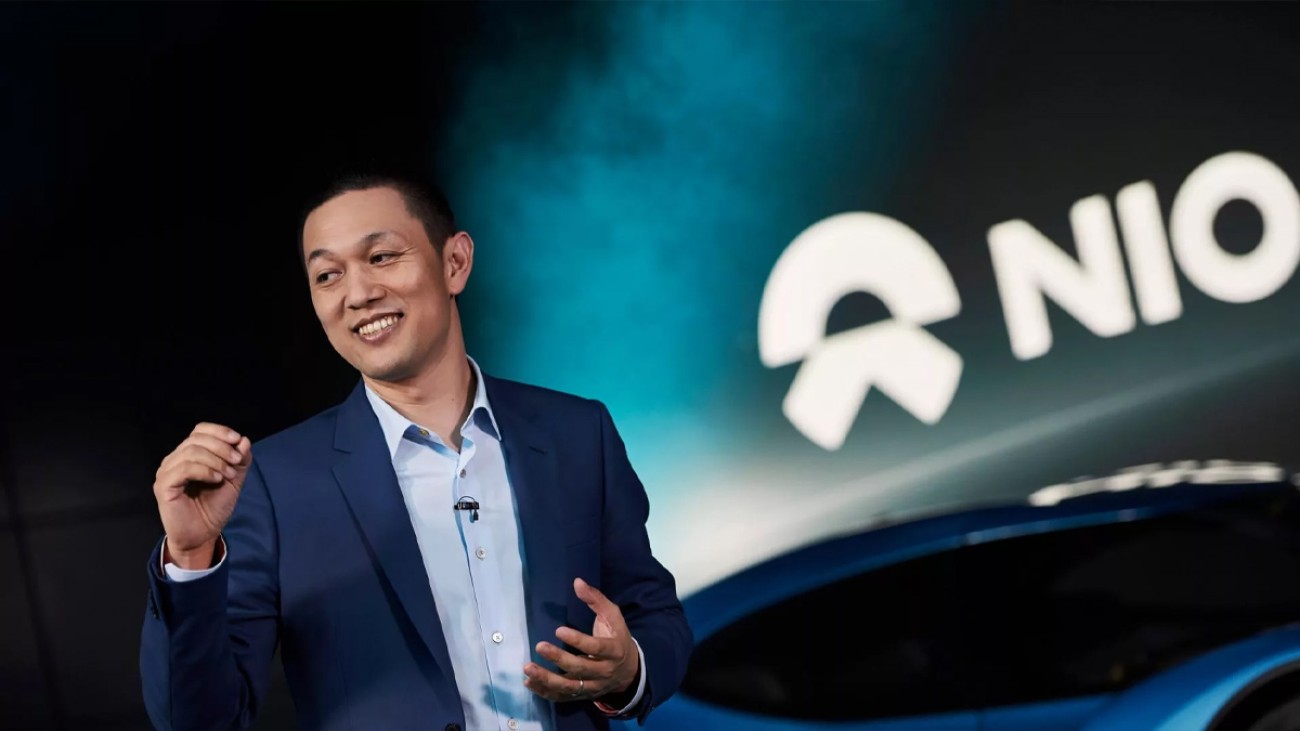 Analysts and Investors Believe In Stock Growth
Last week, analysts argued that the rally in Nio's stock was far from over. Traders argued that the stock is ready to explode and may only need a few trading sessions to gain additional strength. In addition, rumors that the company will unveil a new model, which will most likely be the EF9 sedan, in January of 2021, during the NIO Day, contibuted to the hype.
In addition, one of the indirect factors indicating the popularity of Nio's electric vehicles among consumers is the data on the number of insured cars. According to @DKurac, Chinese web media researcher, two Nio models, ES 6 and ES 8, are in the TOP-10 of the most insured models.
#Lixiang ONE, #NIO #ES6 and #BYD Tang led #China #NEV SUV Sep insured units Tesla Model X #4 with 1,977 NIO ES8 #6 with 1,493 (CATARC) @DKurak via Twitter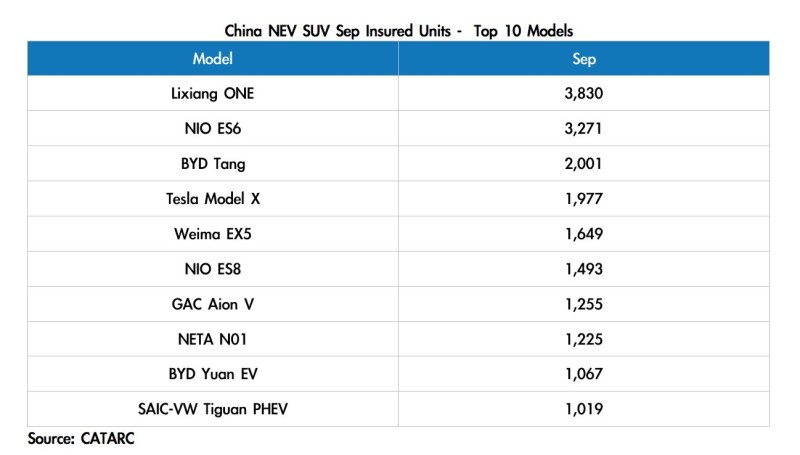 Image Source: Twitter @DKurak
Overall, they significantly exceed the number of insured Tesla electric vehicles, which is considered one of Nio's main competitors in the premium segment of electric vehicles.
Benzinga also conducted a survey in which it asked investors which EV stock will grow the most in the next 5 years. Nio came in second in this poll, receiving votes from 17.5% of respondents. Tesla is the leader by a wide margin.
However, it should be noted that Tesla has shown a decrease in supplies over the past few months due to the suspension of factories due to the pandemic, while Nio has recorded an increase in the number of deliveries of its electric vehicles for 7 months in a row. In September, the number of delivered vehicles exceeded 4,700 units, a new monthly high of solid year-over-year growth of 133.2%.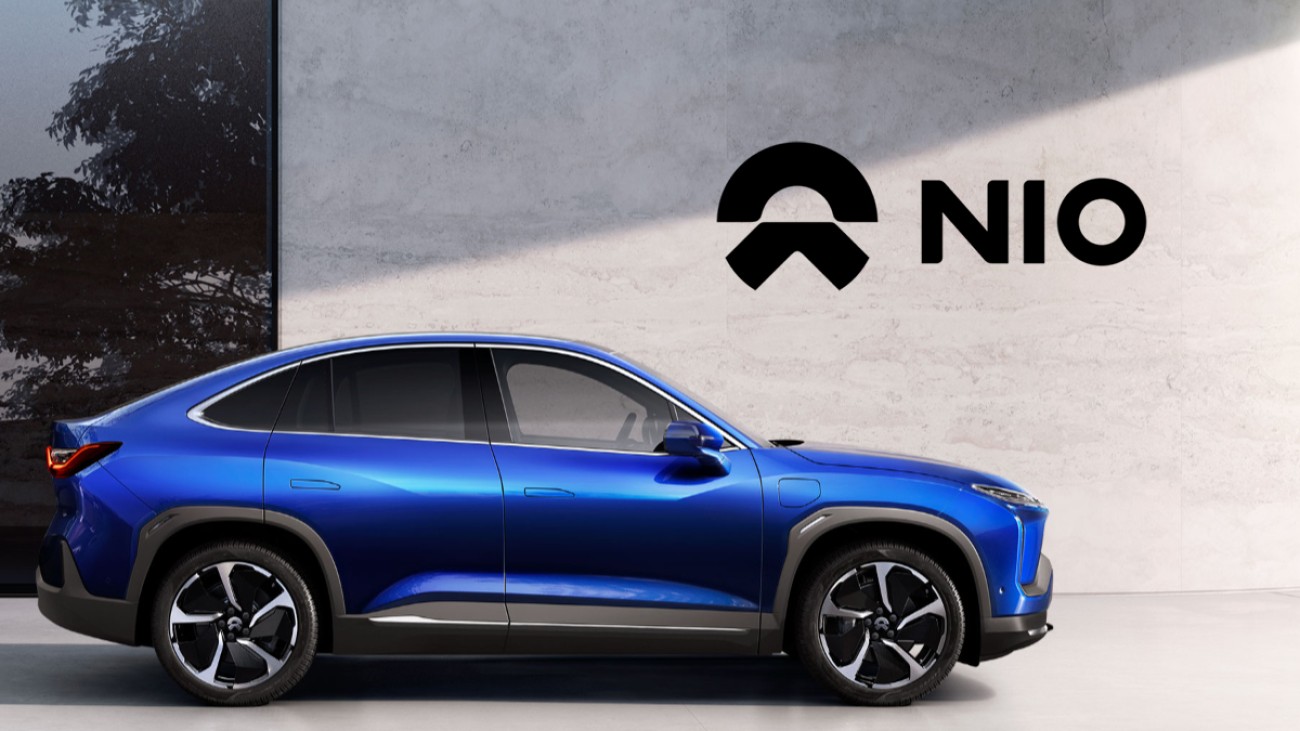 Stock Market's Reaction
The news published over the weekend found a positive response in the market. Chinese stock jumped by more than 1.5% at the premarket session on Monday.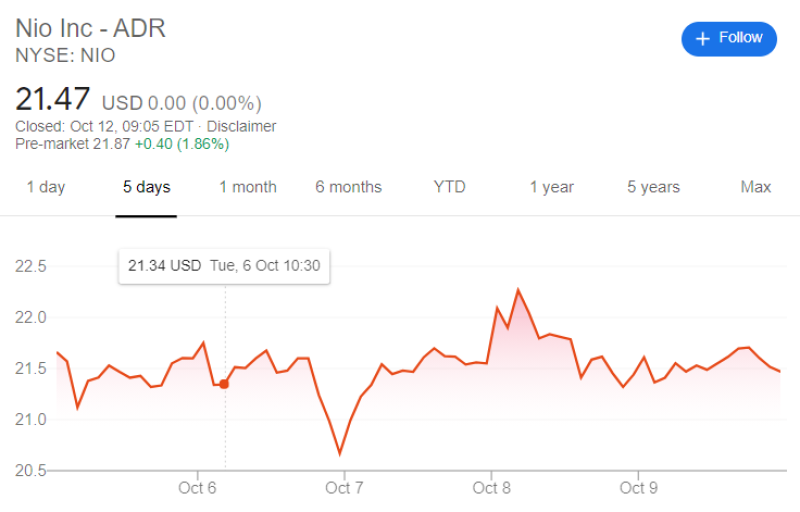 Image Source: Google Finance NIO