Nio Stock Is Ready to Explode
Will Meade, a former PM of $1.4 billion hedge fund, said stock of Chinese electric car maker, Nio, are waiting for a new leap forward.
The company's shares have shown strong growth over the past few weeks, investors are gaining more confidence in the company, given the abundance of positive news about sales growth, the introduction of new features in the sold models, as well as announcements of innovative solutions and plans.
"Such a pretty bull flag in $NIO on 30 minute this will explode" Will Meade via Twitter

Image Source: Twitter 
Scott Reddler, a chief strategist of T3 Trading Group, agrees with the analyst and believes that Nio is gaining strength again before the surge.
$nio looks tight again and could be another additional set up Scott Reddler via Twitter @realwillmeade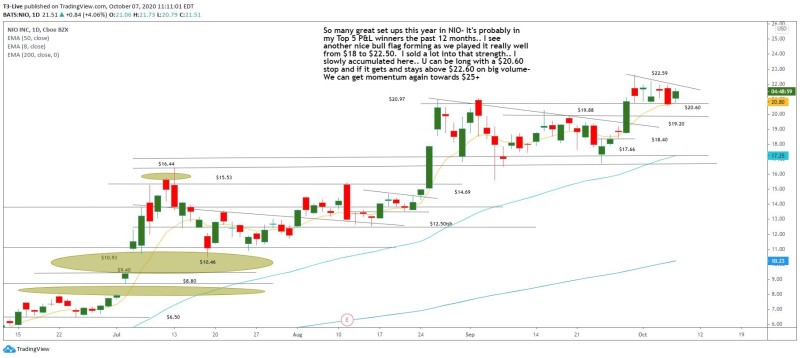 Image Source: Twitter @RedDogT3
Mr. Redler believes that resistance is now building at $22.6. If this resistance line is broken, a spurt above $25 is possible.
Call Options Buy and Significant Price Rise in One Day
In addition, Venky Srinivasan, a professional day trader, points out an increase in Nio options buying with expiration date set on October 9. Apparently, investors expect continued growth.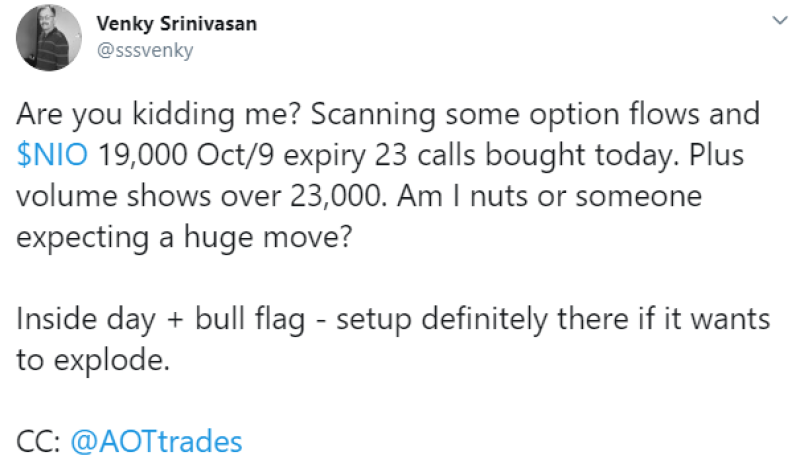 Image Source: Twitter @sssvenky
In just one day, the company's stock rose by more than 4.3%, significantly outperforming the market.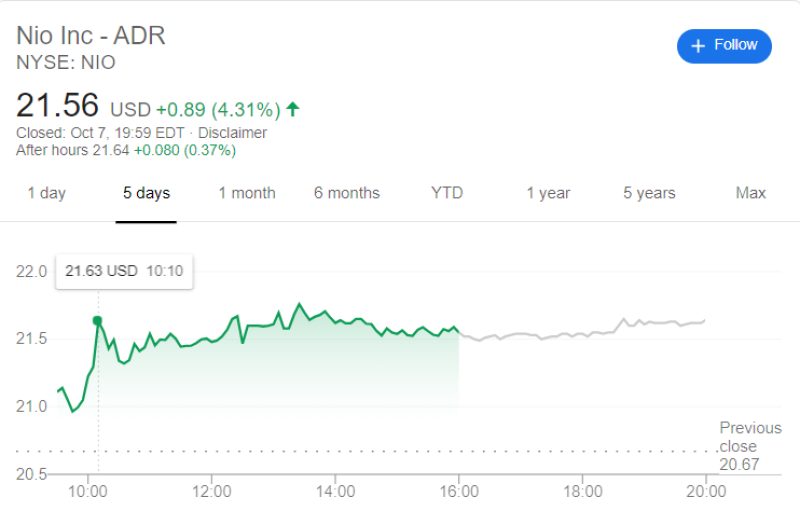 Image Source: Google Finance NIO
Nio's Growing Market Capitalization and Possible January Announcement
Over the past few weeks, Nio has been pleasing investors with positive news. At the end of last week, the company set a record for EV deliveries, in September, the shipments of electric vehicles grew by 133% year-over-year. For the entire third quarter, the company sold more than 12 thousand cars, an even more significant increase compared to the same period in 2019, an increase of about 150%.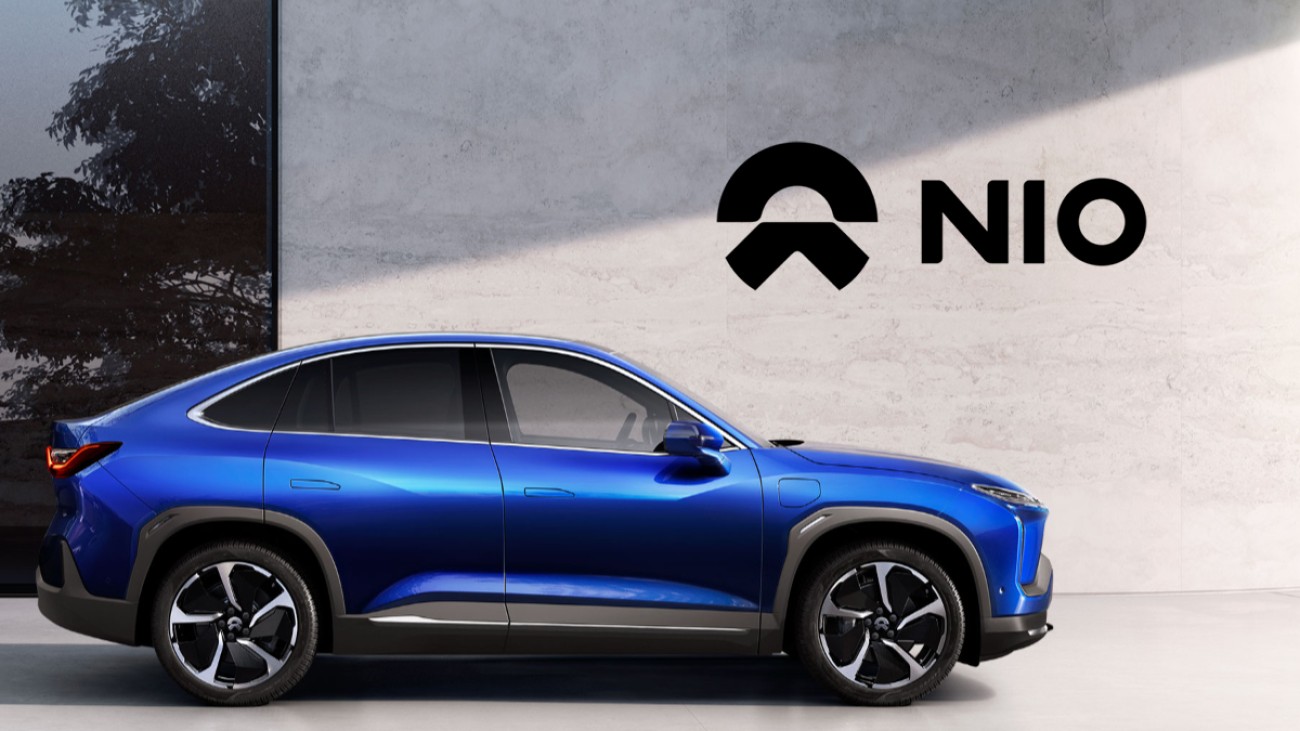 In terms of market capitalization, the company ranks 11th among all auto makers. On the way to the 10th place is the legendary Ford with more than a century of history. However, given all of Nio's innovations, including the Automatic Driving System, as well as the focus on the rapidly growing Chinese market, further capitalization growth does not seem at all that hard to get.
In addition to positive news about the increase in sales of older models, Nio may prepare another surprise in early 2021. The company has appointed NIO Day to be on January 9th. The Chinese media suggest that on this day there may be an announcement of a new sedan, the model name of which appeared in the company's spring patents.