New AMD's All-Time High
According to announcement made by Scott Redler, a chief strategist at T3 Trading Group, AMD shares rose in price during trading on Wednesday.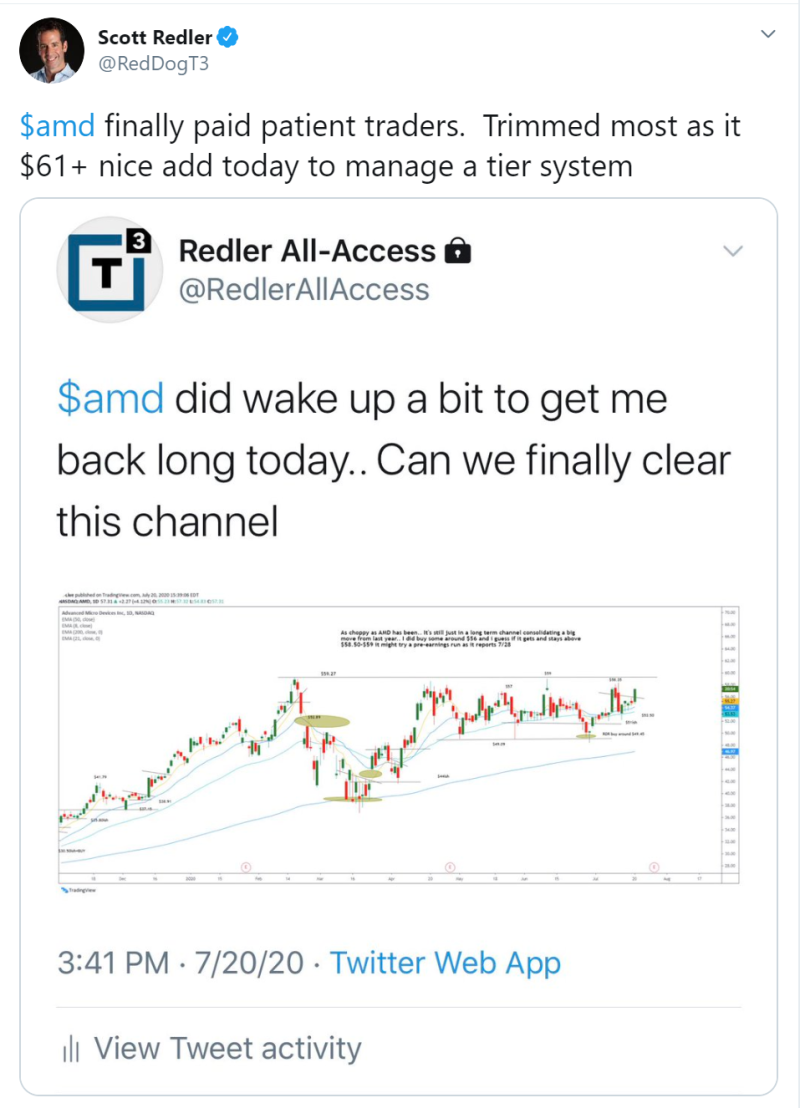 Image Source: Twitter @RedDogT3
AMD has not shown significant price movement in one direction or the other over the past few weeks. The stock rallied slowly, despite a prolonged rally in other tech stocks that had long since hit their highs.
The new price established on the market exceeds $61. This allowed the company to update all-time highs.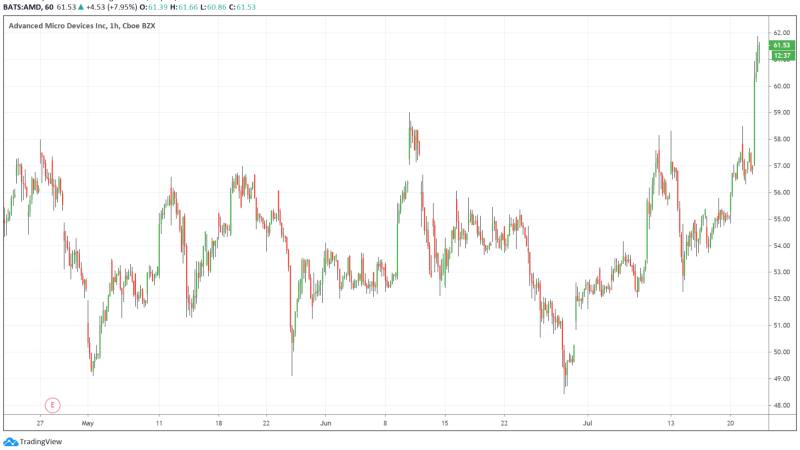 Image Source: TradingView AMD
The previous high for the stock was in February of this year when the price was $58.9. Meanwhile, there are 7 days left until the publication of the company's report.
What Can the Report Say?
 Zacks Equity Research forecasts that the report will highlight strong sales of Ryzen and EPYC processors, which will have a positive impact on financials. Analysts predict revenue growth of 21% versus Q2 of last year. 
The company is believed to benefit from the prolonged coronavirus pandemic, which has forced people to work from home and spend more time at the computer. The company's processors are used in the PC, gaming, cloud, HPC, and data center verticals, so the demand for them has been high throughout the pandemic.
Other Records
AMD is not the only company whose shares have set a record today.
According to Dominic Chu, a reporter from the CNBC, the companies that are included in the S&P 500 index also reached new all-time highs, i.e. Best Buy, Chipotle, Home Depot, Lowe's, and several others.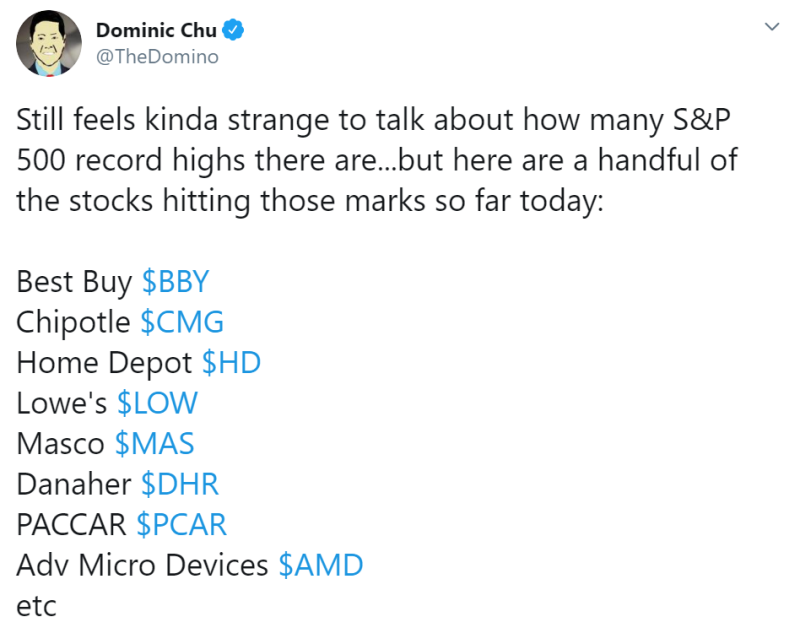 Image Source: Twitter @TheDomino
The reporting season in the United States began last week but has already seen some significant modifications. Today, significant growth is shown by shares of Microsoft and Tesla in anticipation of the imminent publication of reports, and Netflix has already lost more than 10% on its report and now can only hope that news about cancellation of movie premieres at the cinemas will restore quotes.