Tesla (TSLA) is set to publish results of the second quarter after Wednesday trading. Market observers anticipate the data after a broader car sector trend has been hit and quarterly sales are higher than expected.
A director and a portfolio manager, Gary Booysen, tweeted the data that is expected to appear in the reports.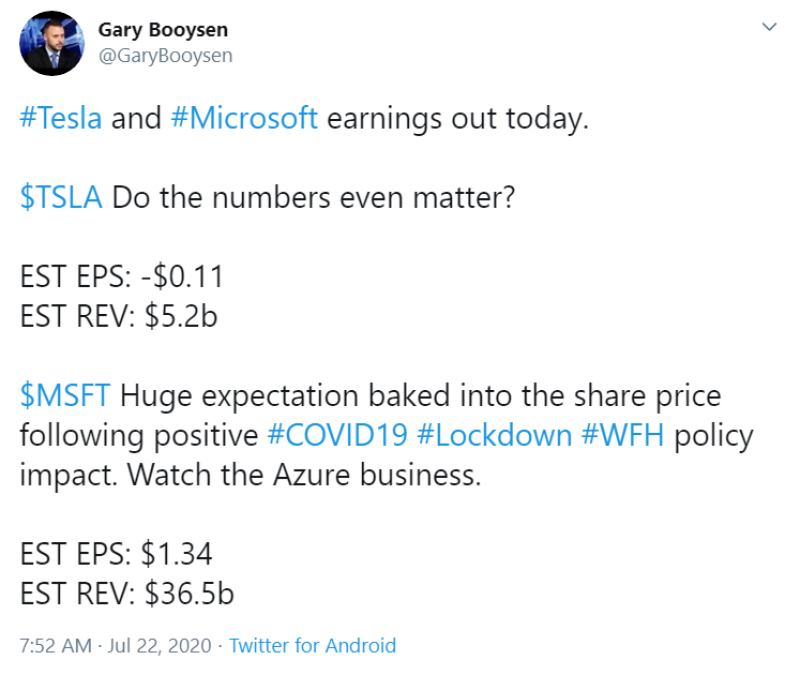 Image source: Twitter @GaryBooysen
Tesla's newly ramped Shanghai plant offered some relief as the pandemic took over the US in the second quarter. However, the Tesla's production or distribution estimates did not branch out in relation to geography.
Investors have low expectations about the manufacturer of electric cars, Tesla. Despite a 23% increase in sales of electric cars in China in this quarter, EPS is expected to be - $0.11.
At the same time, analysts expect EPS of $1.34 and earnings of $36.5 billion. Despite closing many stores and transferring employees online, the company was able to find its niche in online and cloud services during the pandemic. These factors can have a positive impact on the company's revenue.