Technical Analysis Predicts Nvidia's Rise
@ psk2329, a trader and a tech analyst, predicts a rise of Nvidia stock.
"$NVDA still coiling, the bigger move coming soon." @psk2329 via Twitter
According to his analysis, an ascending triangle is now forming, when the stock chart gets to its right corner, there should be a growth spurt that can break the current resistance line.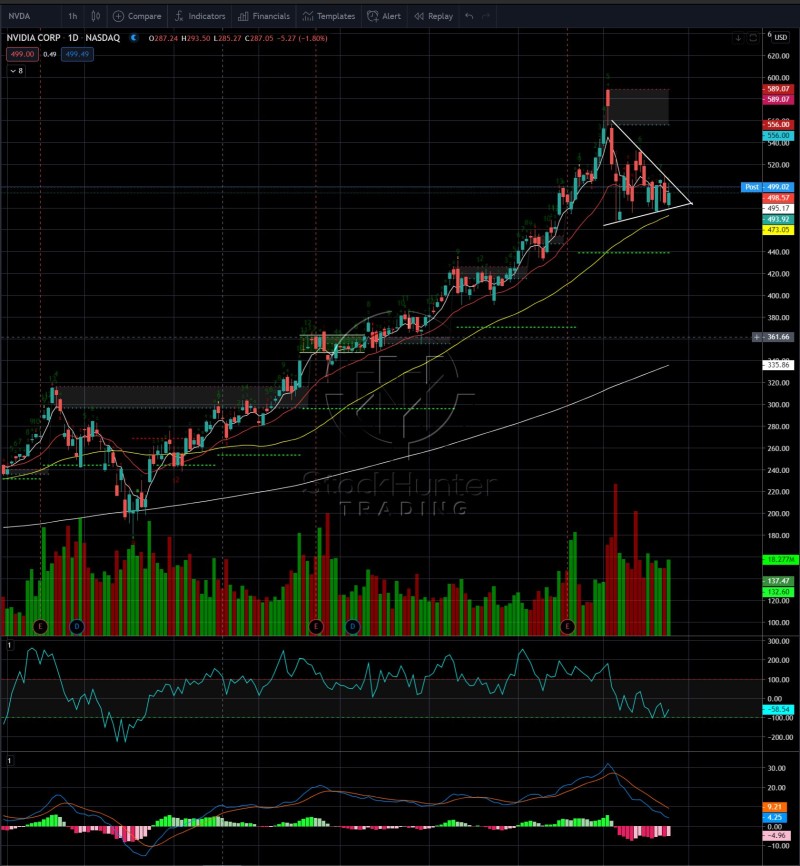 Image Source: Twitter @psk2329
Apart from the technical factors that foreshadow the rapid growth of the Nvidia share price, one should not forget about the fundamental factors.
Fundamental Reasons to Grow Up
Earlier it was found out that Nvidia had agreed to purchase the British semiconductor and software design company, Arm Limited. Jim Cramer, the founder of TheStreet, in an interview with CNBC, said that this deal will be a catalyst for the growth of the company's stock price.
"If Nvidia can close on Arm Holdings, the stock's gonna be unstoppable even after its magnificent multiyear run, I think [CEO] Jensen Huang can eventually make it happen, but what if I'm wrong? Look, the stock was at $486 before the Arm news, and it's only at $494 now. I like that risk-reward." Jim Cramer to CNBC
In addition, the purchase of Arm will make Nvidia a leader in the semiconductor industry.
"Put them both together, and you've got the undisputed king of the semiconductor industry" Jim Cramer to CNBC
This is due to the fact that technologies developed by Arm are used by almost all companies in the industry, including Apple, using them in the creation of iPhones.
However, precisely because of such a monopoly position in the market, the deal could be at risk, as the regulatory authorities will not allow absolute control over a company as strategically important for the entire technology industry as Arm.