Nobody Wants to Short Tesla
Ihor Dusaniwsky, a managing director at Predictive Analytics, points out that Tesla's electric car company short-sellers have been steadily declining throughout the year and are now nearing lows again, despite the recent streak of setbacks that have plagued the company. throughout September.
"$TSLA short int is $23.95BN; 57.14M shs shorted; 7.71% of Float; 7.16% S3 SI% Flt; 0.30% fee. Shs shorted up +2.25M shs,+4.1%,over last 30 days & down -2.36M shs, -3.97%, last week. Shorts down -$27.6BN in 2020 mark-to-market losses; down $699M on today's +2.9% move" Ihor Dusaniwsky via Twitter
According to him, about 57 million shares are shorted by bears now, which is 2.5 times less than at the beginning of the year before the crisis.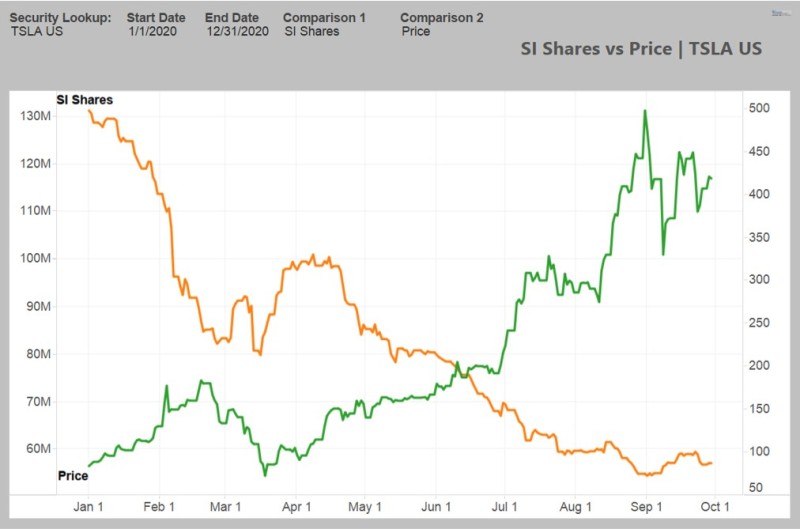 Image Source: Twitter @ihors3
Tesla's Falls in September
Such a constant decline of short interest in Tesla's shares may indicate a continuation of the bullish trend, thanks to which 2020 turned out to be extremely successful for the company because in 9 months the company's shares rose in price by almost 400%.
Nevertheless, September turned out to be quite tough for the company: almost immediately after the August stock split, when the Tesla's stock rose by 10% (even though the split itself should not significantly affect the share price at all), many falls followed.
Initially, the stock was down by 21%, marking the worst day in the company's history. Then there was information that in China, which is one of the most promising markets for the company, Tesla's share dropped significantly, yielding to competitors.
Another hit was the Battery Day. Elon Musk promised that he would become "very insane" and he really did, because the company's shares plunged another 12% due to the lack of a structured plan for the coming years.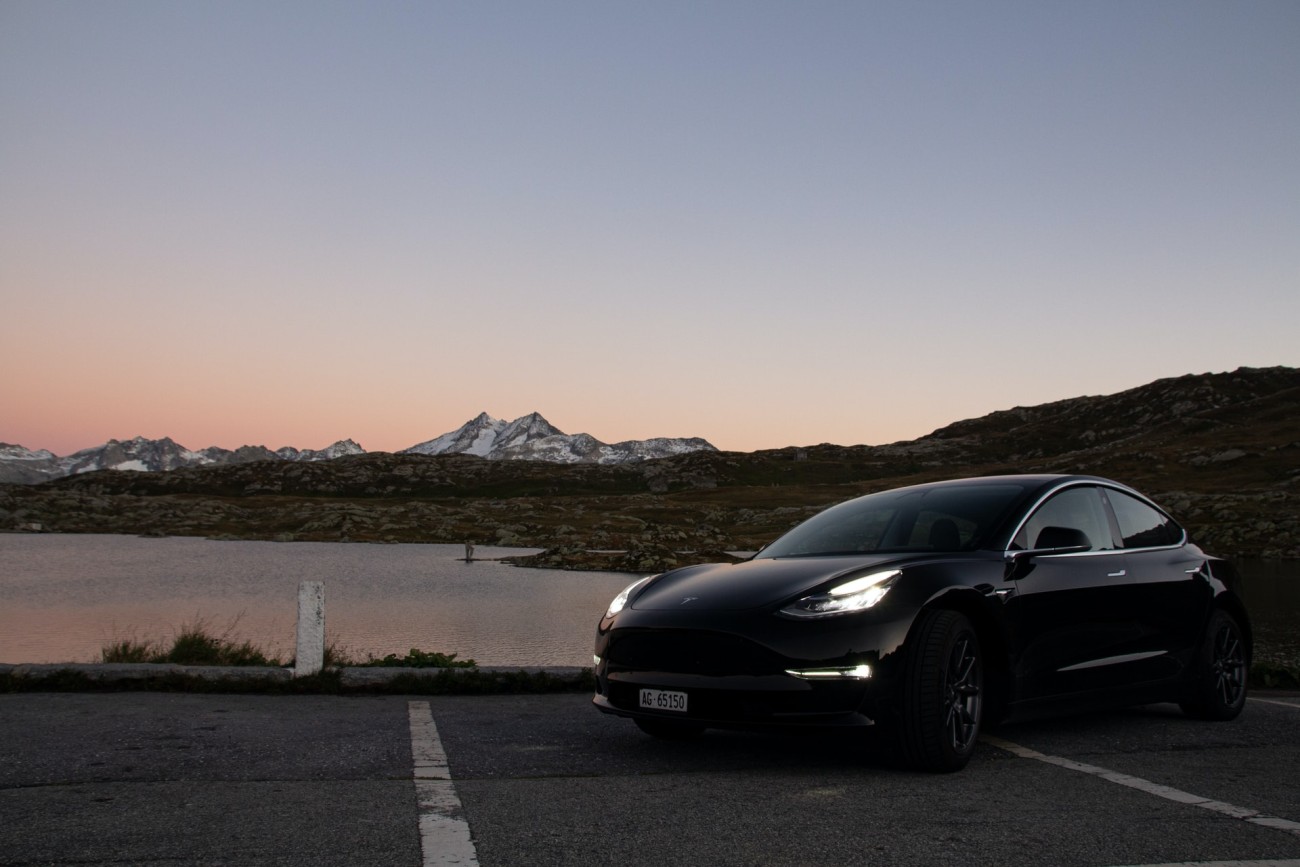 Current Tesla's Recovery
Despite this, the growth in the number of short sellers turned out to be extremely small, despite all the fears about the imminent fall of the giant's EV.
By mid-September, the stock had lost more than 33% from its August highs. However, investors continued to believe in the future of the company and to buy this dip. As a result, Tesla shares recovered almost half of its fall. Tesla is currently trading 14% below its all-time highs and is growing every day.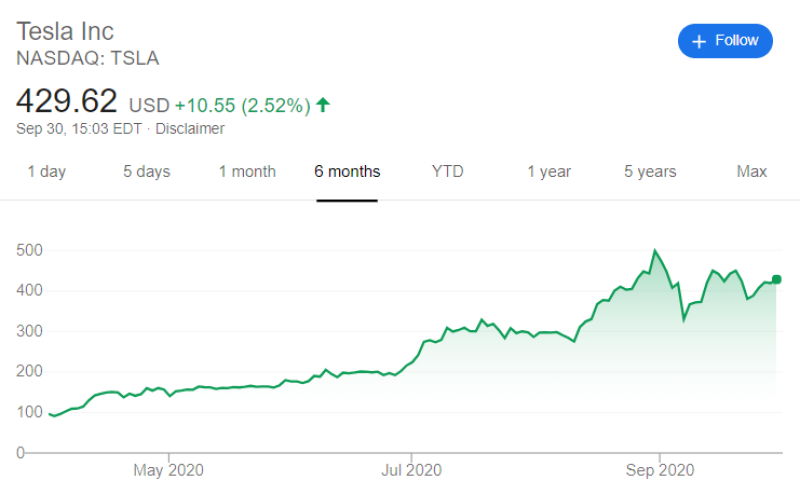 Image Source: Google Finance TSLA