Shares of technology companies start to fall even before the opening of trading. Until recently, traders were mindlessly buying them, inflating the bubble. It looks like it's starting to deflate.
Tesla, which recently set a price record, shows a decline of 5.89% on the premarket on Thursday. Yesterday, shares were supported after Elon Musk tweeted about a project for the future Tesla's Gigafactory in Germany.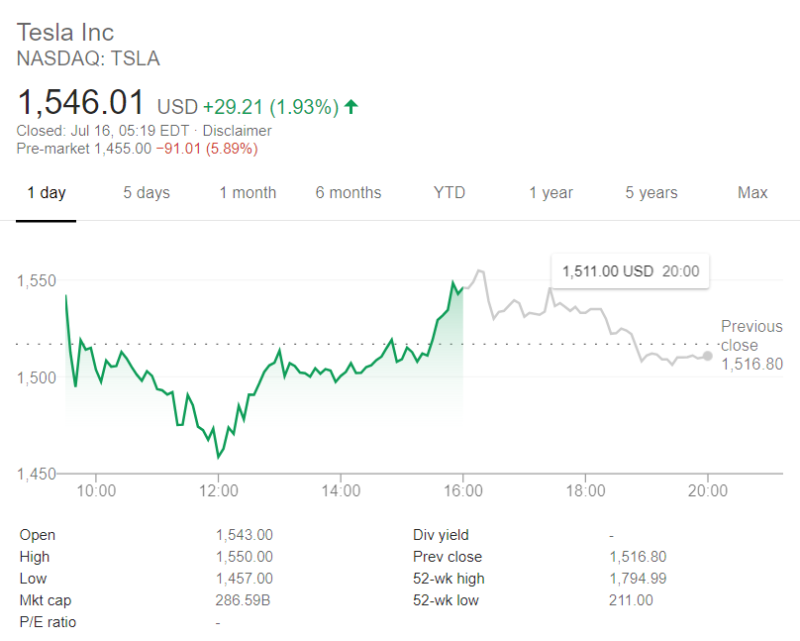 Image source: Google Finance
The largest online store, Amazon, follows the manufacturer of electric cars. It recently broke the $3,000 mark, and is trading with a 1.56% drop on the premarket today. Experts also believe that it is time for the stock to adjust.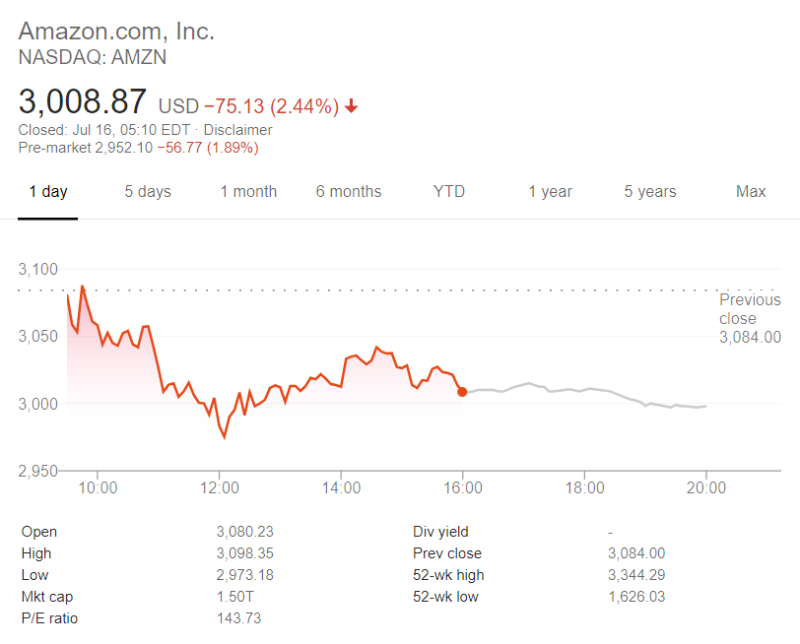 Image source: Google Finance
A drop in the share price of more than 5.80% on the premarket on Thursday was recorded for Twitter shares as well. Last night was bad for the platform due to a series of hacks of verified accounts. The reaction of the market was not long in coming.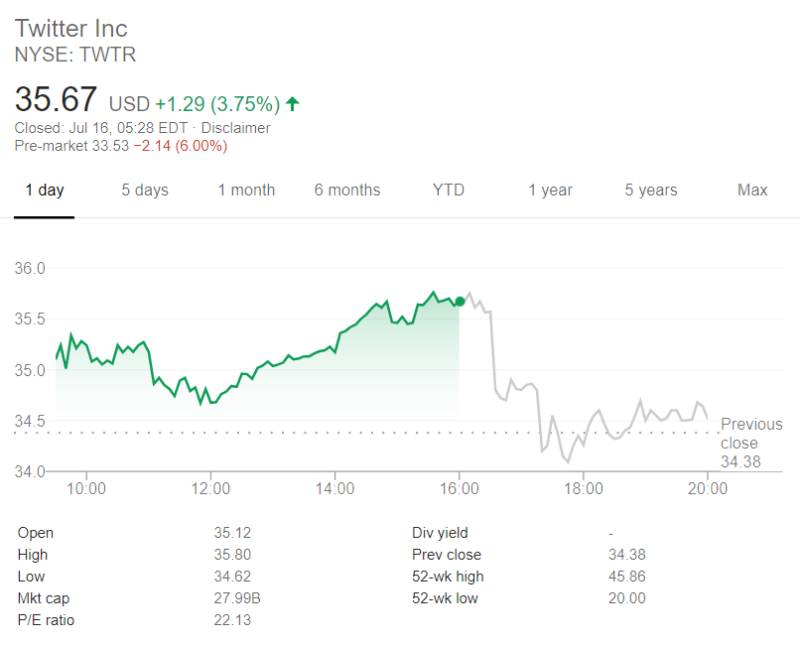 Image source: Google Finance