According to Breaking911 (@Breaking911), scammers hacked Twitter accounts of major projects and celebrities to send messages about the "distribution" of BTC.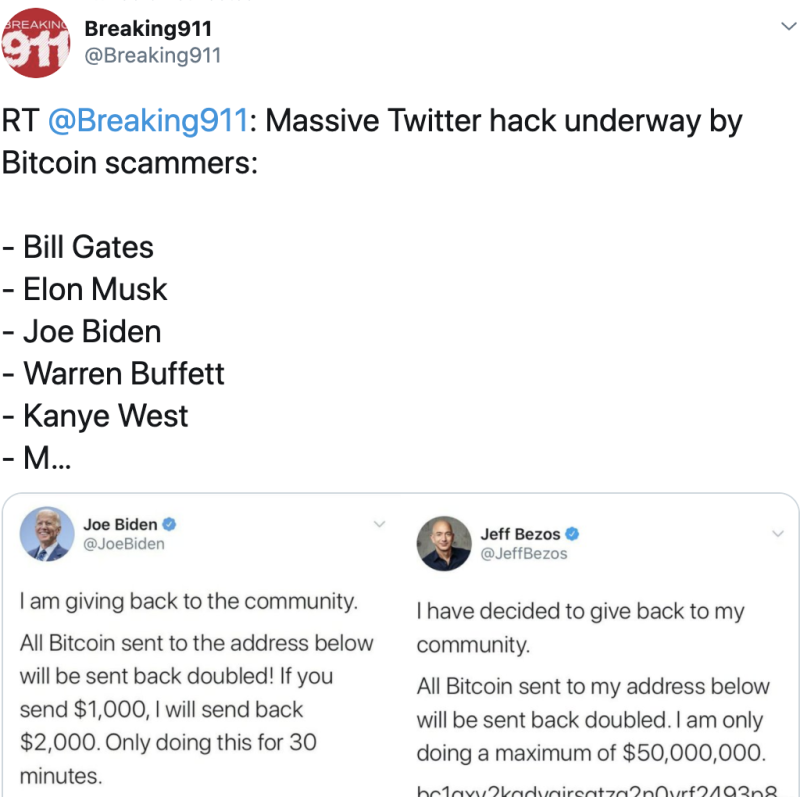 Image source: Twitter @Breaking911
It all started with massive hacking of Twitter accounts of several large exchanges and the founders of cryptocurrency projects. Fraudsters published messages about the fake distribution of 5000 BTC.  They also actively use the function of pinning and forwarding (retweet) for the most rapid dissemination of information. It is still unknown how hackers managed to get access to so many popular accounts that in total have several million subscribers.
It is not known whether hackers will be able to cash out BTC after such a scandal, since most exchanges might add their address to the "blacklist", and blockchain analyzers will begin to track transaction chains from it.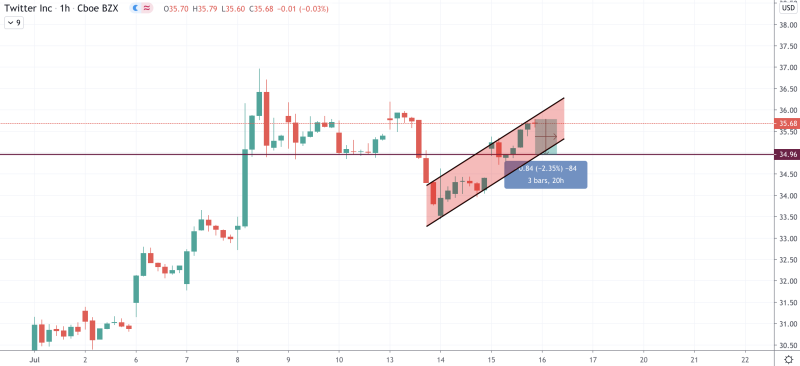 Image source: TradingView TWTR
The market has not reacted yet as the exchanges are closed. However, from the technical point of view, the TWTR share might face a correction to the bottom line of the ascending channel. In this case, the drop will constitute 2.35%, to the $35 mark. To keep rising, the asset needs to fix around $40.