Nio Stock Target Price Is Still at $25
Renowned trader and investor @traderstewie has announced his forecast for further growth in the share price of the Chinese electric vehicle company Nio.
"$NIO... closed 1/2 to book some nice gains... holding 1/2 as it continues to build a bullish pennant pattern here. Still looking for that $25 target" @traderstewie via Twitter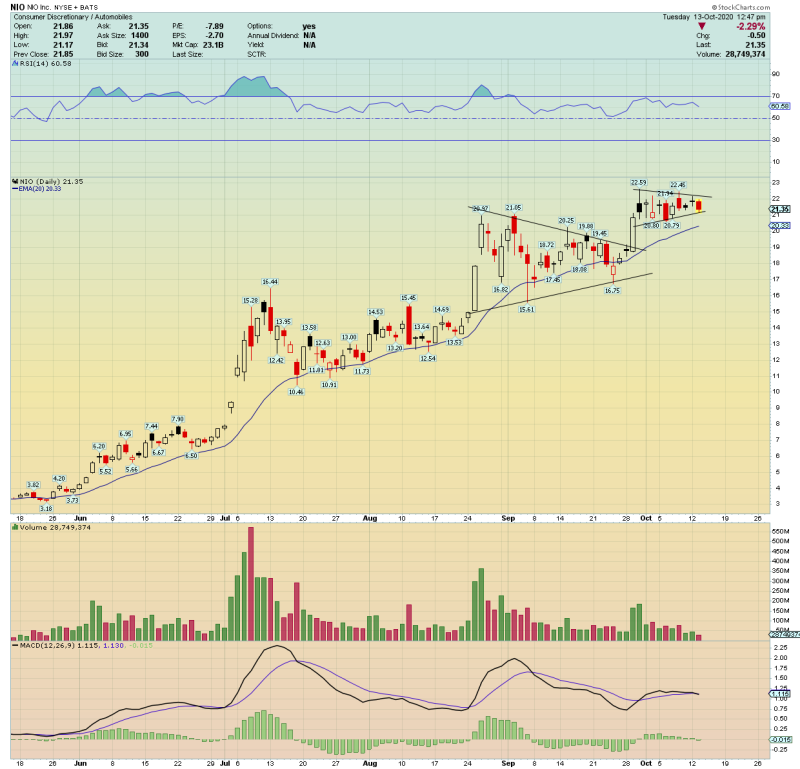 Image Source: Twitter @traderstewie
In his opinion, the target price for the company's shares is still $25, which Nio has not yet been able to achieve. Last week, the analysts already predicted a significant rise in the stock, based on a technical analysis.
Current Market Price Is not that Good
Nevertheless, the situation on the market today is not very pleasant for the company's stock. Following the market trend, Nio stock is falling. At the moment, this fall exceeded 2.8% relative to the opening price, but at the moment the shares have stopped their decline and were able to rise a little. Trading now takes place 1.5% lower than the opening price.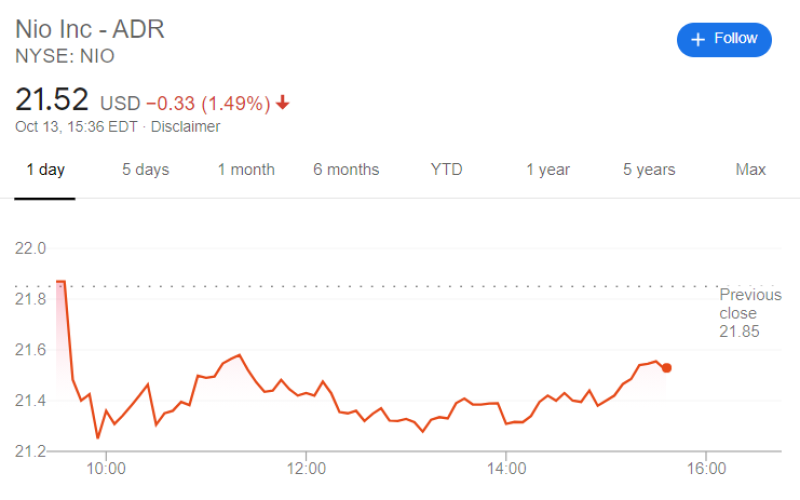 Image Source: Google Finance NIO
Reasons for the Market Capitalization's Growth
Investor confidence can be strengthened by a lot of positive news regarding Nio. Over the weekend, William Lee, the CEO and the founder of the company, announced that Nio intends to double its annual car production capacity by the end of 2021. If this becomes a reality, the company could produce up to 300,000 electric vehicles a year in its factory.
In addition, NIO Day will take place in January of 2021. According to speculations in the Chinese media, the company will present to the public a new model of an electric car, the EF 9 sedan, whose name appeared in patents back in the spring.