Nio Stocks Jump by 7.3%
The stocks of the Chinese electric vehicles manufacturer Nio are growing at a rapid pace today, this growth is already about 7.3%. The new leap above $35 per share allowed the company to renew the all-time highs, which were previously at $33.3.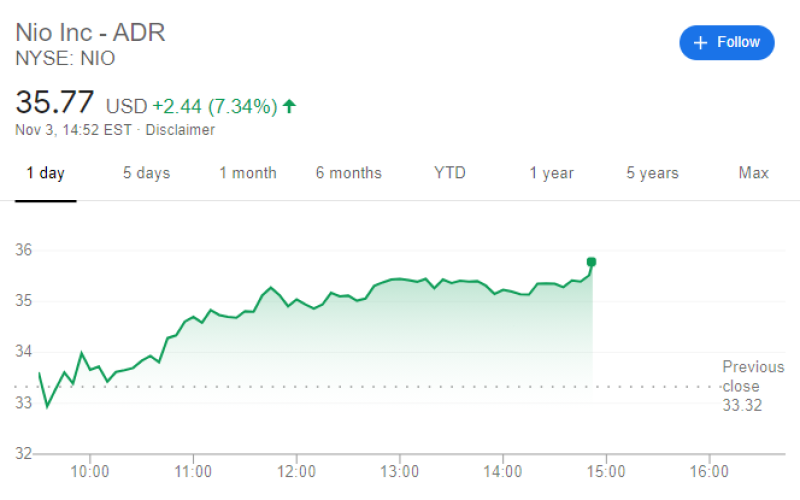 Image Source: Google Finance NIO
Despite the swift rise, traders are confident that the Nio rally is far from over. EliteOptionsTrader, a trader and market analyst, believes that if Nio can break the $36 milestone, then a spurt to $ 40 is highly possible.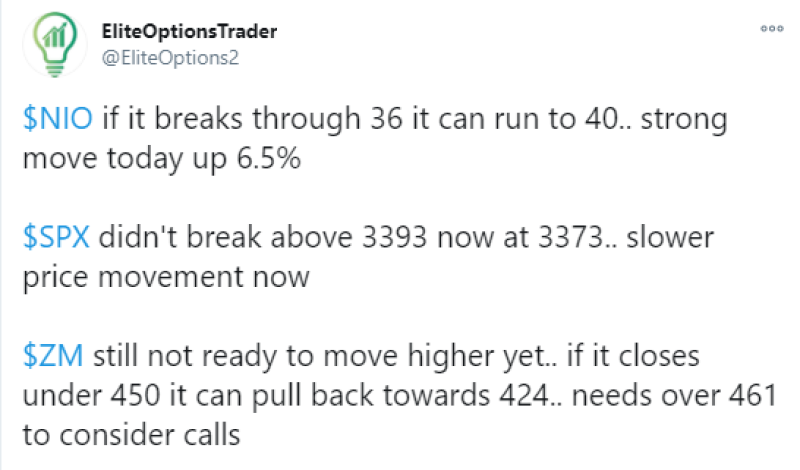 Image Source: Twitter @EliteOptions2
Сonsidering that the breakout has already taken place, it remains only to expect $ 40.
Besides, Cheddar Flow, which uncovers unusual options activity, marks strange moves in Nio's November options. He points to a large call block of options with a maturity of $ 45. Apparently, a large investor is confident about the company's growth prospects this month.

Image Source: Twitter @CheddarFlow
Nio Record October Deliveries Push the Price Up
Nio regularly confirms that investor confidence in the company's prospects is not in vain. Yesterday it became known the results of deliveries of electric vehicles Nio in October. The company set a new record for the first time in its history, breaking the threshold of 5000 EVs delivered per month.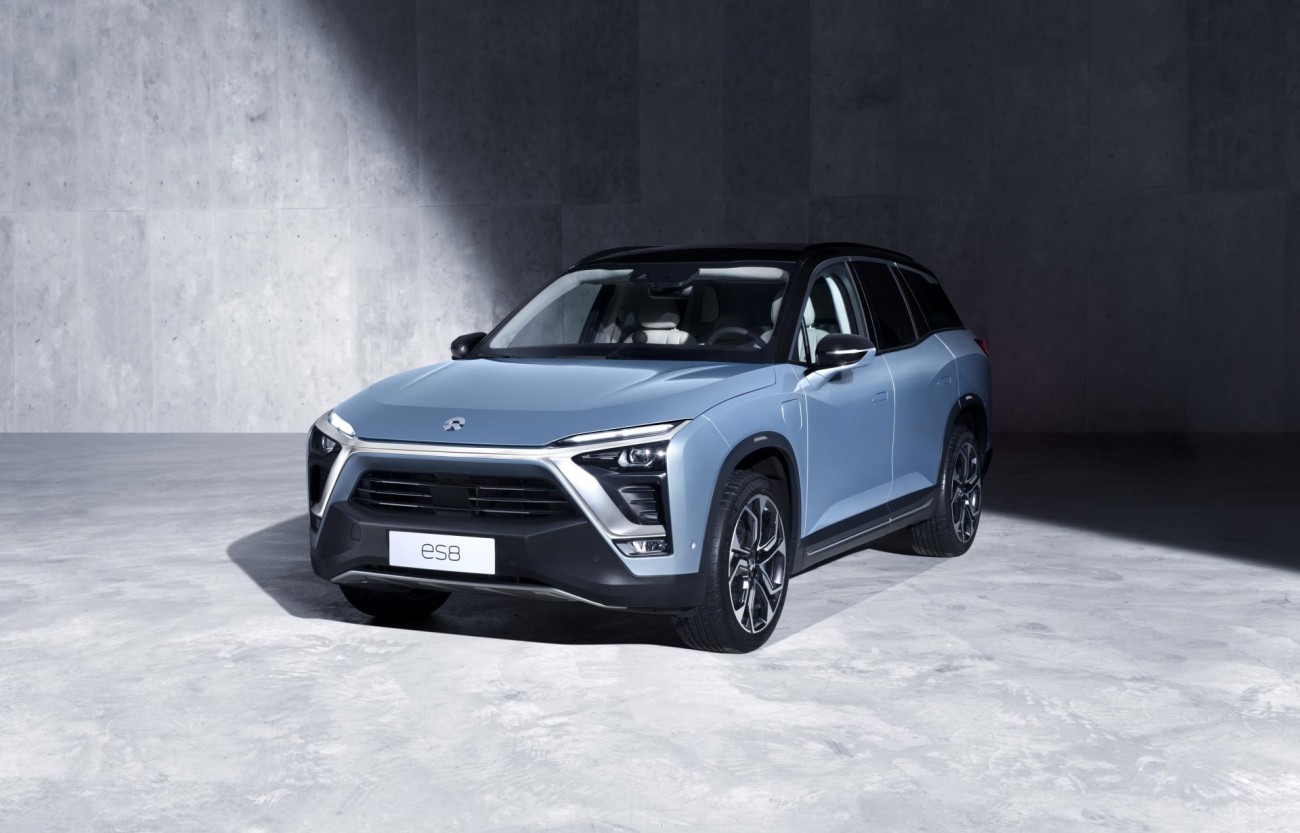 This figure is 100% higher than the results of October last year, demonstrating the rapid development of the company's supply. It is worth noting that in the previous months, the delivery figures were continuously growing, in September this growth was 133% on a year-over-year basis.
The company's confidence in the future is also confirmed by its founder and CEO, William Li. In an interview with the Chinese media, he spoke about the company's plans to double its production capacity, bringing it to 300 thousand cars annualy by the end of 2021. Also, the Chinese media are suggesting that a new model will be announced at NIO Day in January to complement Nio's lineup.