Last week, the US President Donald Trump said he was going to ban the TikTok app in the U.S. Microsoft informed about the intention to buy TikTok to alleviate the main concern of the U.S. government regarding potential data security problems.
Twitter joins the TikTik acquisition race
Microsoft is in talks to acquire this app in the U.S., but the deal is unlikely. The Chinese owner of TikTok, Tencent Holdings, is preparing to go to court against the U.S. office to prevent the ban of application in the country.
Twitter is another American company that is considering to buy TikTok in the United States. Despite analysts' estimate that Twitter's chances of buying TikTok are smaller than Microsoft's ones due to Twitter's much smaller capitalization, it had a negative impact on the market.
Microsoft stocks fell by 2% after Twitter joined the TikRok rally
Microsoft's stocks fell by 2% after news that Twitter has also joined the TikTok rally. But due to the fact that Microsoft's shares are trading close to all-time highs, any bad news for this company could push the share price down.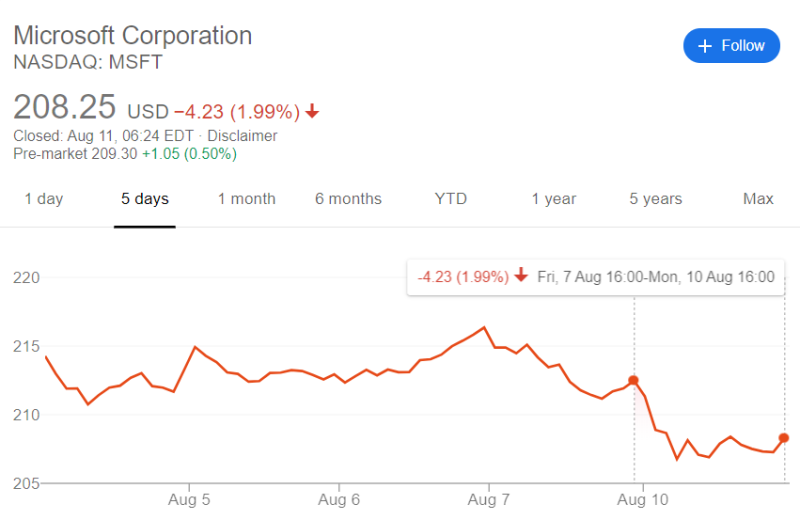 Image Source: google Finance MSFT
Twitter's stocks dropped by 2.5%
Any uncertainty instills fear into the investors, so they become wary of the market. Against the backdrop of this news, Twitter's shares also dropped by 2.5% at the end of the trading. The reasons for the negative price movement are joining the rally, and the Tencent's lawsuit. Apparently, Tencent has completely different plans for TikTok.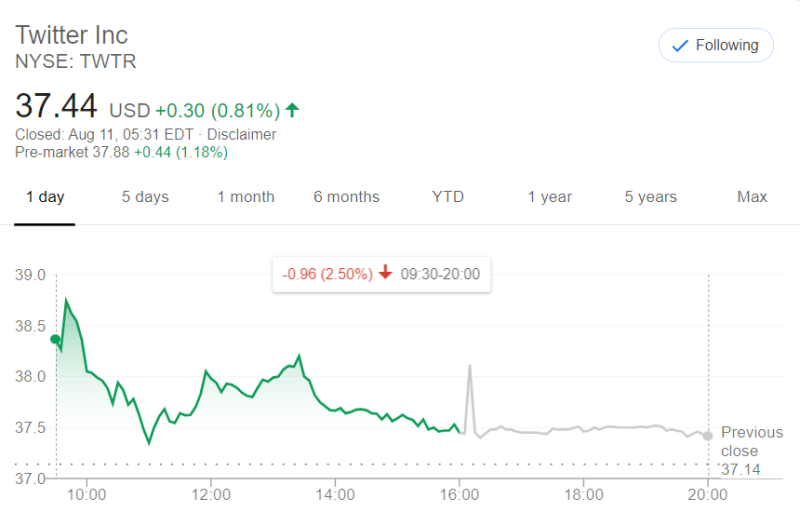 Image Source: Google Finance TWTR
Previously, Microsoft's shares have already declined due to the situation with TikTok. Donald Trump announced that the company should pay "a Lot of Money" to the government since it was they who made such deal possible after all. Upon the release of that statement, Microsoft's shares fell by 1%, even though lawyers consider this requirement unlawful.