If most traders are familiar with Apple (AAPL) and American Airlines (AAL), Rocket Companies (RKT) is less known. However, this business has become the top choice for Robinhood traders today.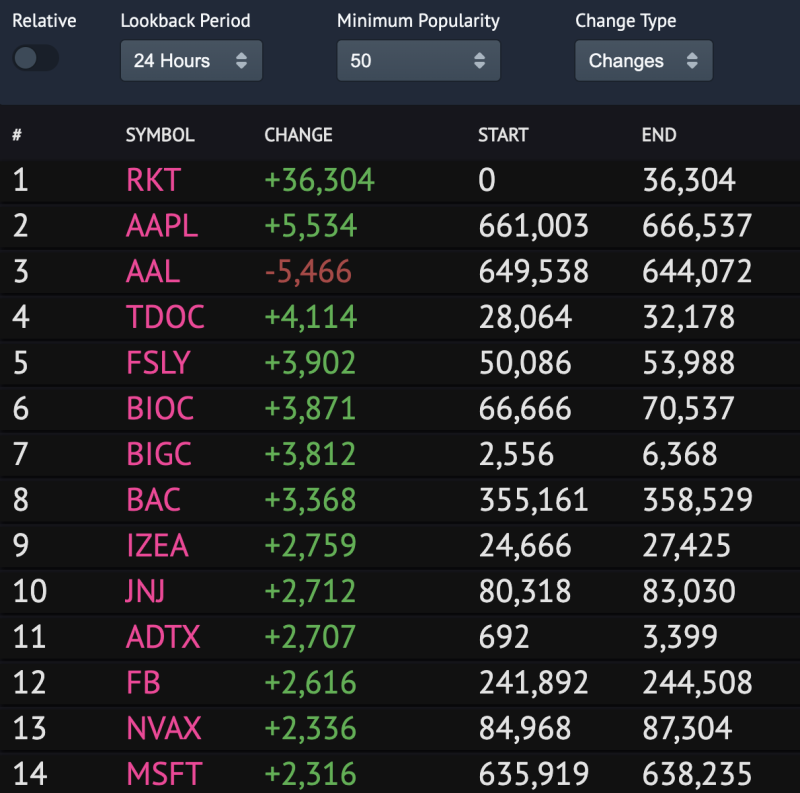 Image source: Robintrack
Apple Rises Against the Introduction of New Hardware
Apple (AAPL) is overcoming all obstacles thrown on its way, the stock has managed to fix above the $420 and keeps going higher.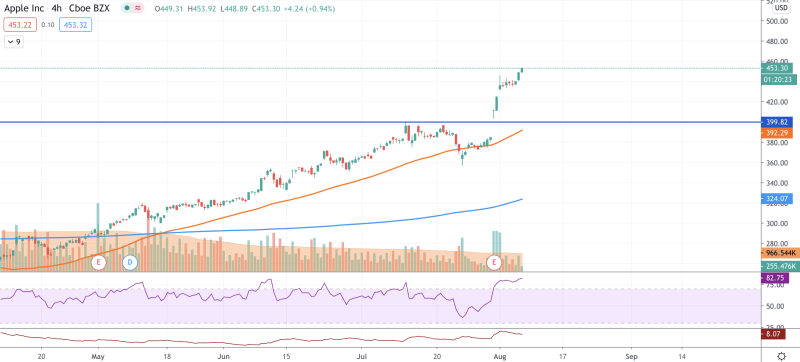 Image source: TradingView AAPL
On the 4H time frame, the asset is already located in the overbought zone, considering a possible correction soon. In addition, the trading volume is decreasing, which also suggests an upcoming decline. As the closest support level, where AAPL may bounce off is the $400 level, where is the MA 50 located.
Rocket Companies is Blasting After a few Days of IPO
Rocket Companies (RKT) is a newbie in our list. However, there are no apparent reasons why this stock has become the most popular share among Robinhood traders as it has not shown any significant growth this far. On the contrary, the rate of RKT has gone.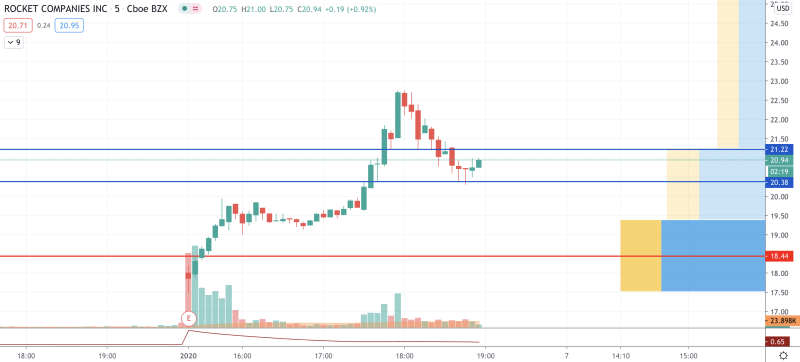 Image source: TradingView RKT
According to the chart, the rise has been confirmed by a false breakout of the $20.38 level. At the moment, the growth is taking place as a part of a correction phase after a drop from $23. However, to enter the bullish phase, buyers need to reach $21.22 and fix above it. That may happen if the trading volume increases.
RKT is trading at $20.59 at press time.
American Airlines Grows as the Company Expects More Support from Government
American Airlines (AAL) is the third most popular stock in our list. The rise of the share has made up 25% over the last three days.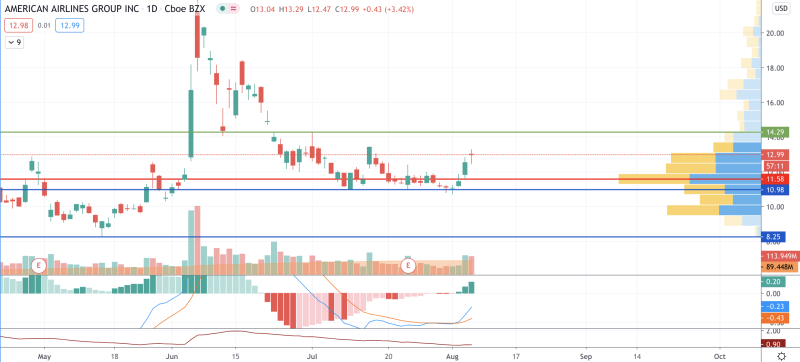 Image source: TradingView AAL
On the 4H chart, the stock has started to rise after getting out of the consolidation phase, which lasted a month. The growth is supported by the trading volume, which means that there is a slim chance to see a false breakout. Thus, the lines of the MACD indicator has turned to green, which may get the price of AAL to the local resistance zone at $14 soon.
AAL is trading at $12.99 at the press time.