AMD's Stock Jumped Up on Intel's Failure
The shares of AMD, a semiconductor company that develops computer processors and related technologies for business and consumer markets, rose by 3% during trading on Friday.
It should be noted that the company's shares have been declining in October, following the general trend of selling technology shares. In contrast to the rapid correction in early September, which took literally a week, now the scale of the decline is not so critical, and it is itself quite extended in time.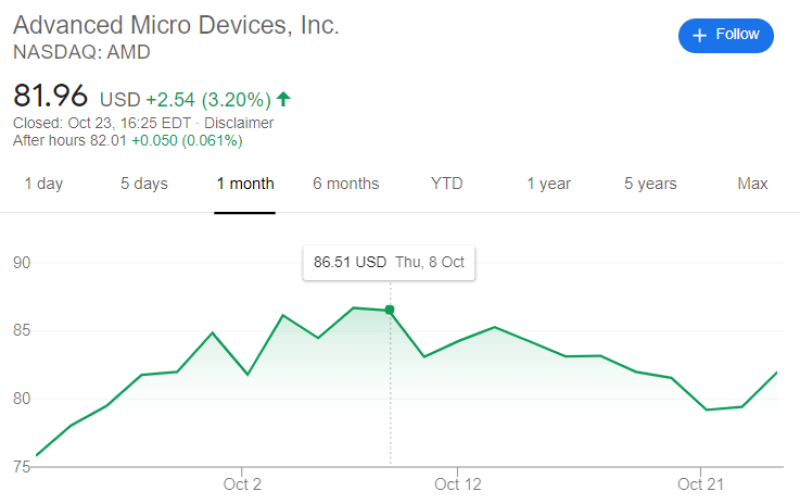 Image Source: Google Finance AMD
The main reason for this is the investors' disappointment is related to the Intel's quarterly results, which were published on Thursday after trading. Intel is AMD's main competitor on the market, so it is not surprising that any failures of the company will have a positive effect on AMD's share price.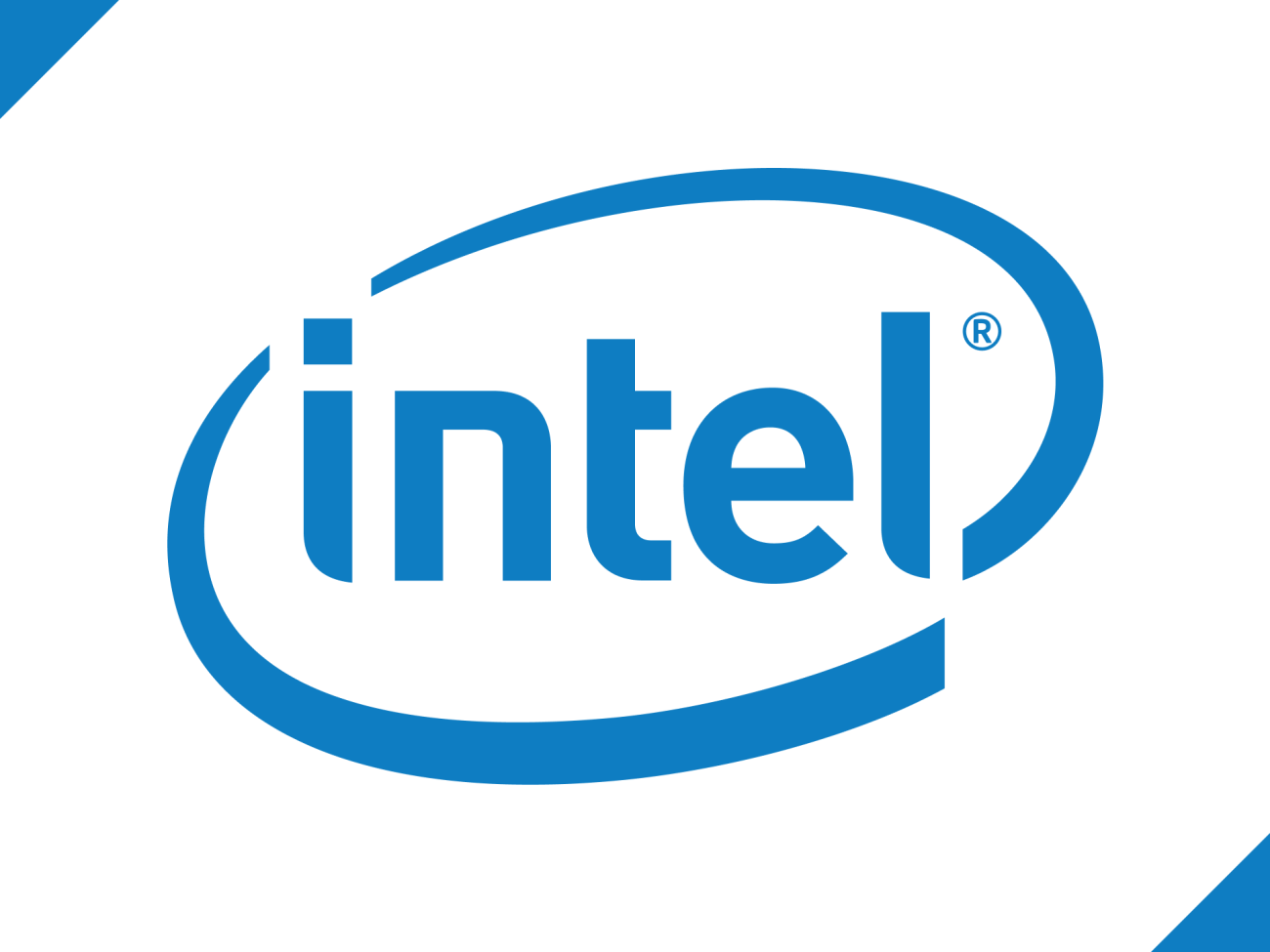 Intel's revenue declined YoY despite the growing demand from corporations and government agencies. Intel's shares fell by 10%, while AMD, on the contrary, jumped by more than 3%.
This is not the first time it happened. Similarly, three months ago when Intel released its second quarter results, they turned out to be weaker than expected, so the company's shares fell by 10%, which led to a 16% increase in AMD's shares.
Even More Challenges to Come from AMD
In an interview with TD Ameritrade Network, Daniel Rubino, a market analyst, stated that AMD will continue to create challenges for Intel in the future. At the same time, the analyst is not sure that Intel will be able to recover from them.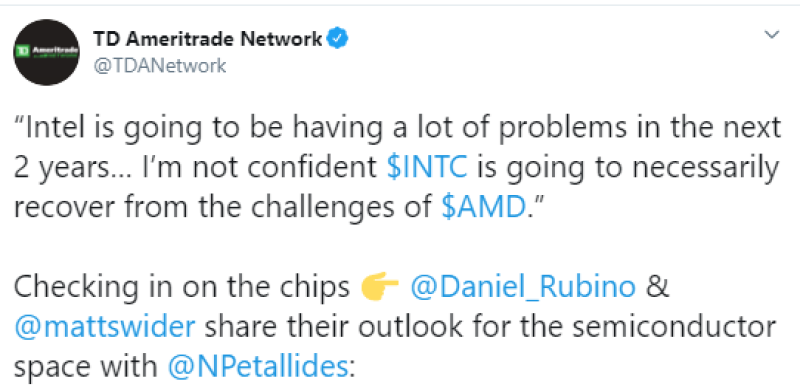 Image Source: Twitter @TDANetwork
This potentially means an increase in AMD's stock price, which we see every time Intel makes a mistake. By the way, Intel's failures are one of the main reasons for the long-term growth of AMD shares, according to experts interviewed by the Bank of America.