Intel's Report Leads to 10% Fall Despite Being Not so Bad
The shares of Intel, a processor and data center producer company, tumbled by more than 10% after the company released its quarterly Q3 report.
Charlie Biello, the founder and the CEO of Compound Capital Advisors, notes that in 9 months of this year, the company's revenue decreased by 4.4% compared to results of last year. Mr. Biello notes that this is the worst year since 2015.
Intel revenues were down 4.5% over the past year, the largest YoY decline since 2015. $INTC Data via @ycharts Charlie Biello via Twitter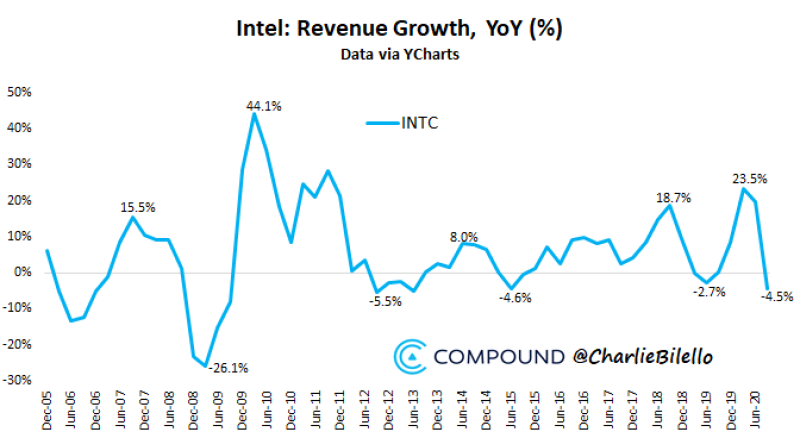 Image Source: Twitter @charliebilello
Nevertheless, apparently, this was not the reason for the sharp drop. According to The Street, Intel is very close to analysts' forecasts. The forecasted EPS was $1.11, while the revenue should be $18.2 billion. The company's report showed EPS equal to the same $1.11, and revenues were even slightly higher than forecasted.
The reason for the decline lies in the weak performance of the data center Intel's segment, which showed a decline compared to last year, despite significant demand from government and large enterprises to ensure work in the new environment.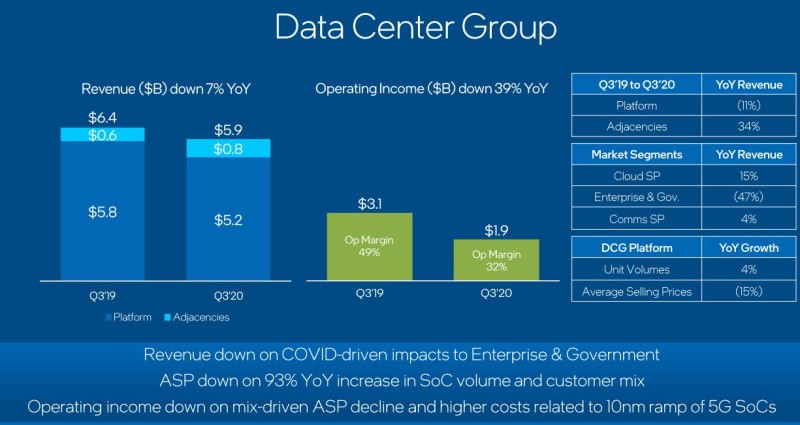 Image Source: Twitter @CapitalObserver
AMD's Stock Is Growing on Intel's Fall Again
A notable consequence of Intel's disappointing results and the fall in the company's stock resulted in a sharp rise for AMD, its main competitor in the field of processors and data centers. AMD's shares rose by more than 2% at the aftermarket trading following Intel's quarterly results, but were not able to hold on to this level.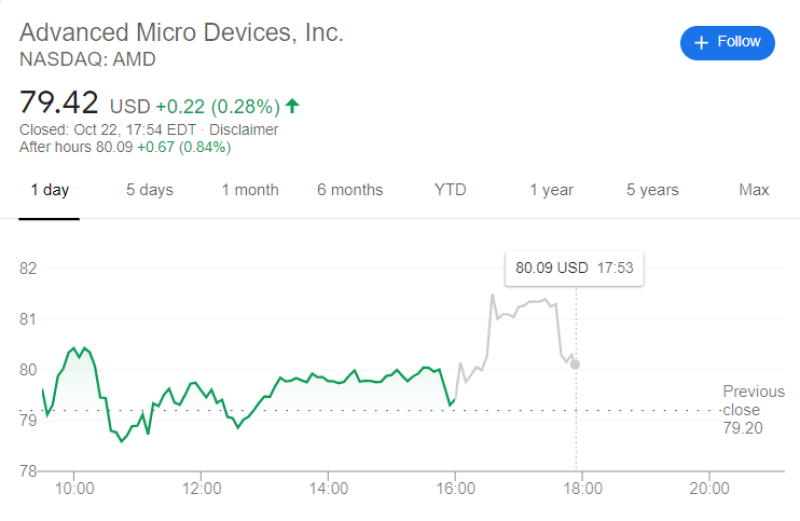 Image Source: Google Finance AMD
This has already happened before, at the end of the second quarter of 2020. Then the information that Intel was postponing the release of new generation processors had an extremely negative effect on the market quotations of the company's shares. At the same time, AMD's shares rose sharply by more than 17%, because the company has been selling its 7-nanometer chips Ryzen 4000 since winter.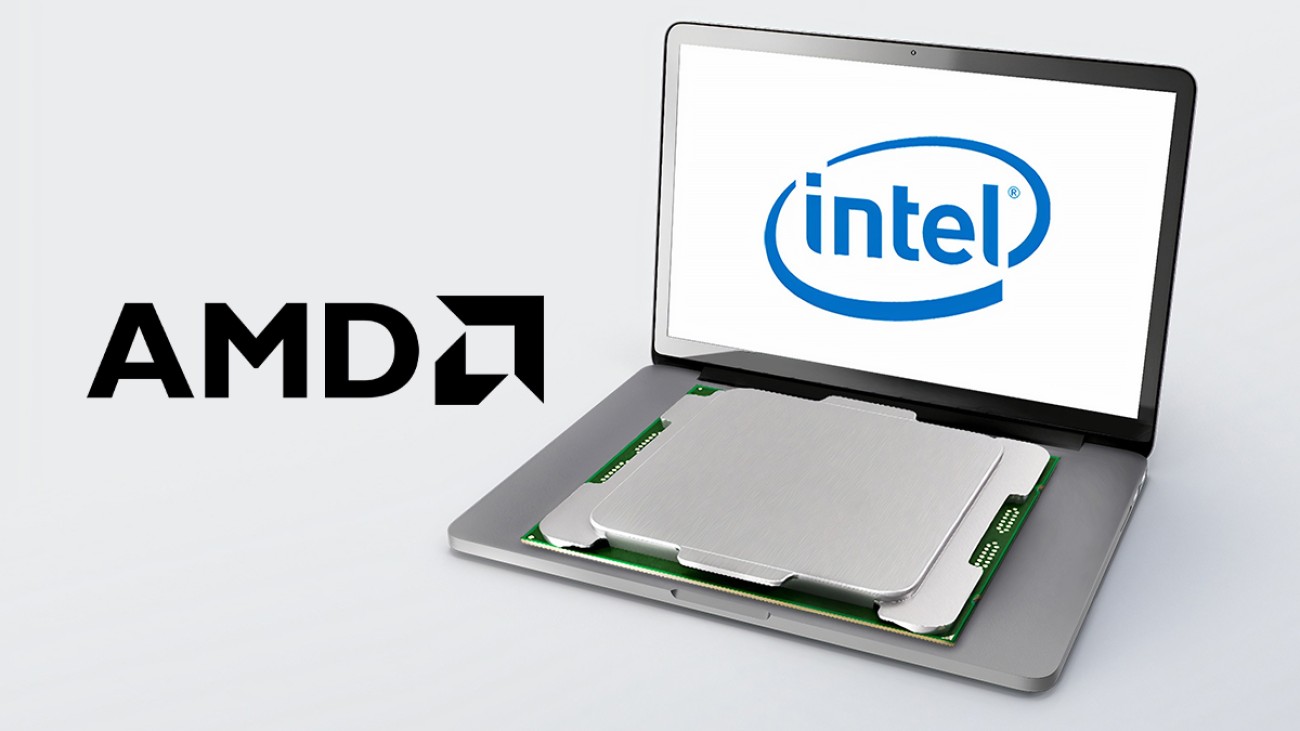 The AMD company itself, on the contrary, is gaining momentum. Although the company's shares have been slowly sliding down, a survey conducted by the Bank of America shows that in the long term, investors are more confident in a bullish AMD trend. It is worth to mention that one of the leading role in the potential growth of shares is attributed to Intel's failures.