An analyst and a trader @WallStJesus shares the results of a study outlining the prospects of AMD.
78% of Investors Support AMD's Bullish Trend 
According to a survey conducted by Bank of America, the vast majority of those surveyed are confident that the bullish trend in AMD shares will continue. In essence, 78% of the investors surveyed believe that the company's shares will continue to be bullish now, only 10% support the occurrence of a bearish trend.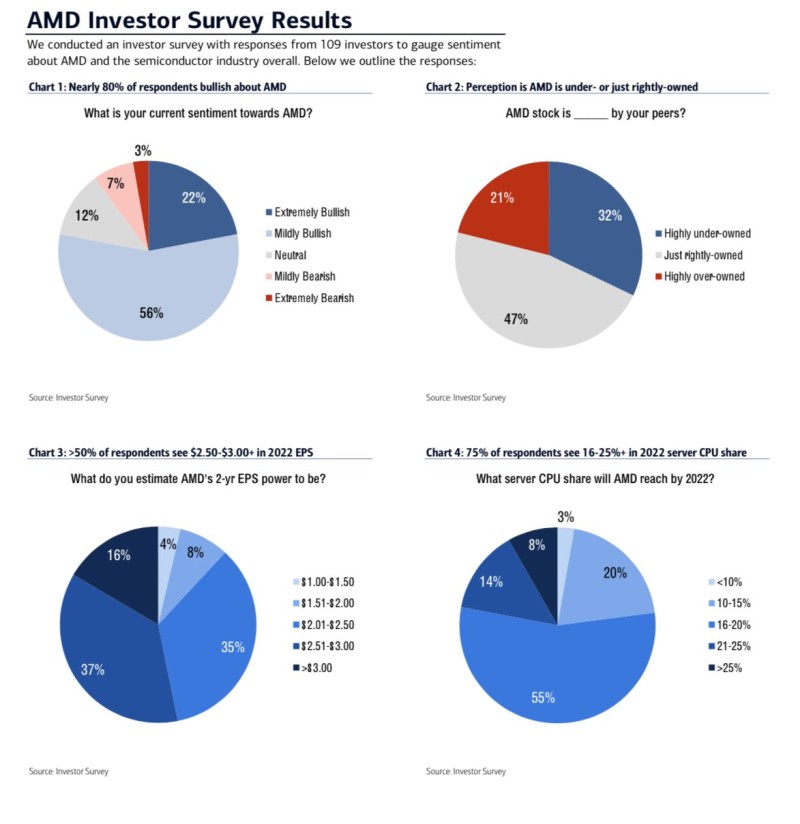 Image Source: Twitter @WallStJesus
Moreover, more than 50% of investors are confident that at the turn of 2 years the company's EPS will increase to $2.5-3. That's 4 times the 2019 annual non-GAAP EPS of $0.64.
In 2020, the company became one of the beneficiaries of isolation and remote work due to the increased demand for processors, both from the mass market and the cloud servers, that needed extra capacity during a pandemic.
In October, AMD is preparing several announcements regarding new GPUs and CPUs. Apparently, the new GPUs will allow the company to compete with Nvidia in its segment.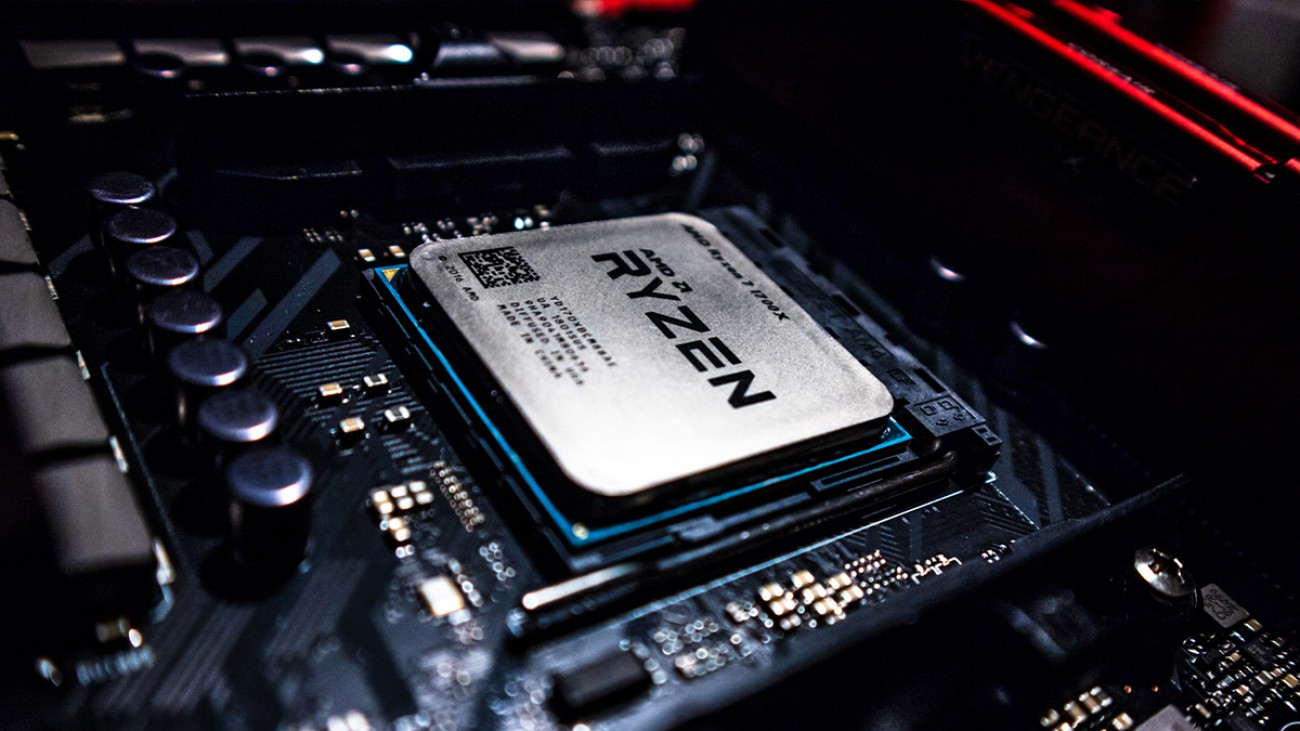 Following Its Own Roadmap Is the Most Important Driver of Growth
Besides, it is worth to mention which growth drivers investors are considered to be the most significant ones for the company. The greatest impact on the market outperformance will have the execution of the company's own plans regarding new processors with Zen 3 and Zen 4 architecture. Also, great attention is paid to AMD's main competitor, Intel.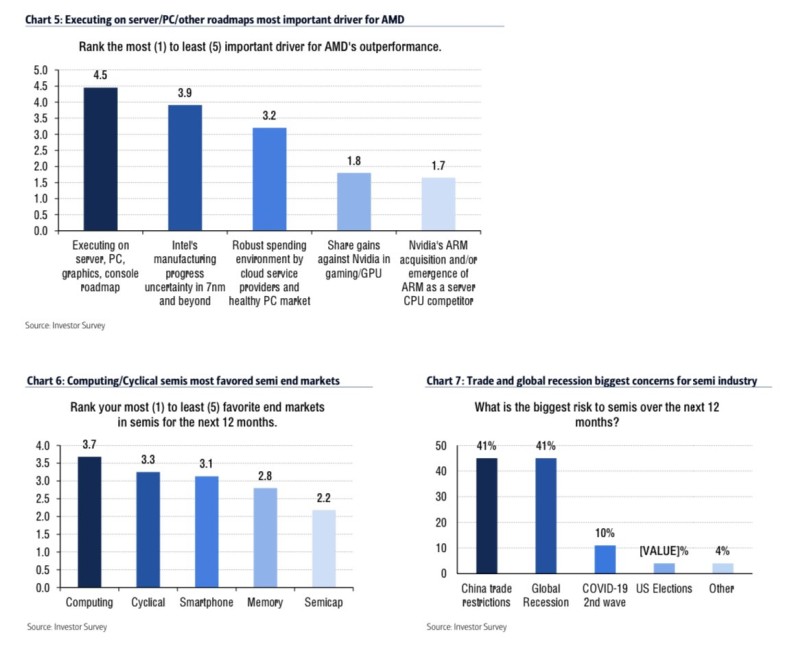 Image Source: Twitter @WallStJesus
The respondents believe that the uncertainty regarding the production of the next generation of 7nm Intel processors may play into the hands of AMD. Let us recall that this has already happened before when in August it became known that Intel was forced to postpone the launch of its new 7-nanometer chips for six months, while AMD had already started selling its Ryzen 4000 processors.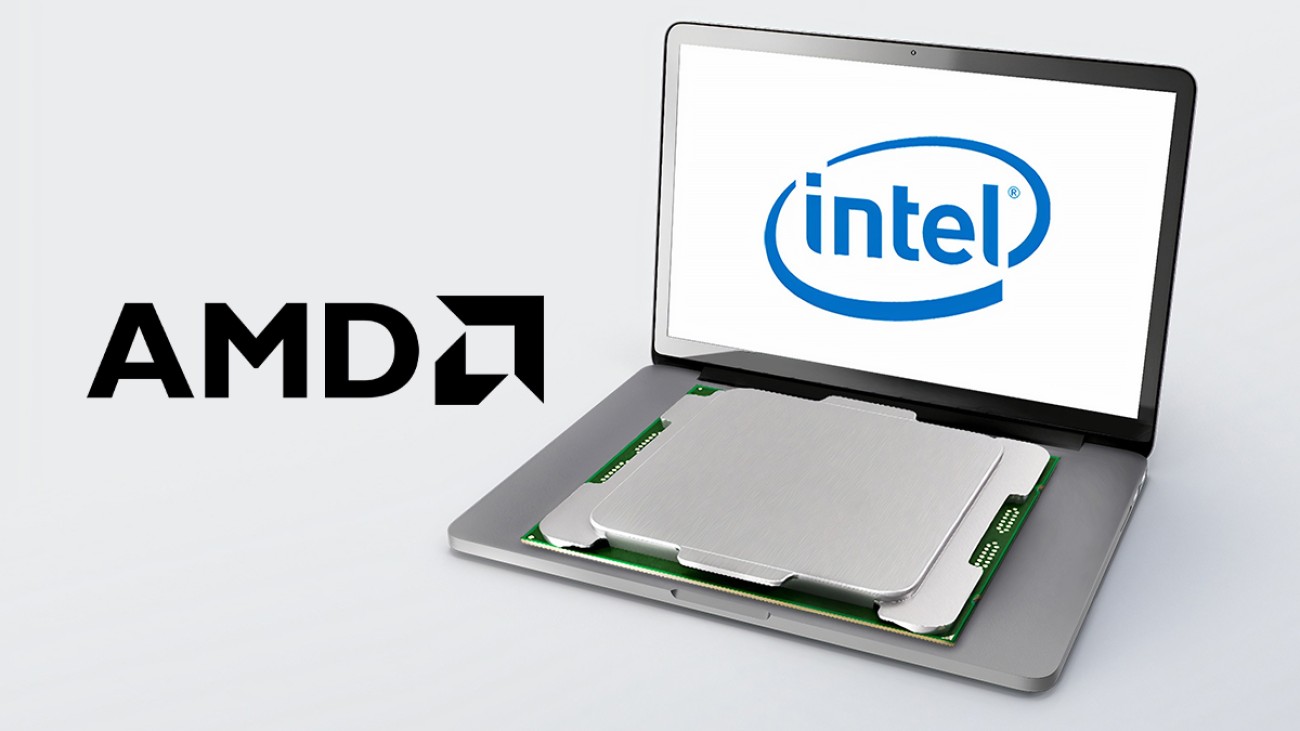 Investors also note that the two most dangerous global risks associated with the semiconductor industry are China trade restrictions and the global world recession.
Current Market Price of AMD Stock
Over the past 7 days, AMD's shares have been successfully growing, gradually recovering after the market correction in early September. At the moment, the share price is 8% lower than the all-time high of $ 92 on September 1. On the market, shares fell significantly following the market due to information that Donald Trump was among the infected.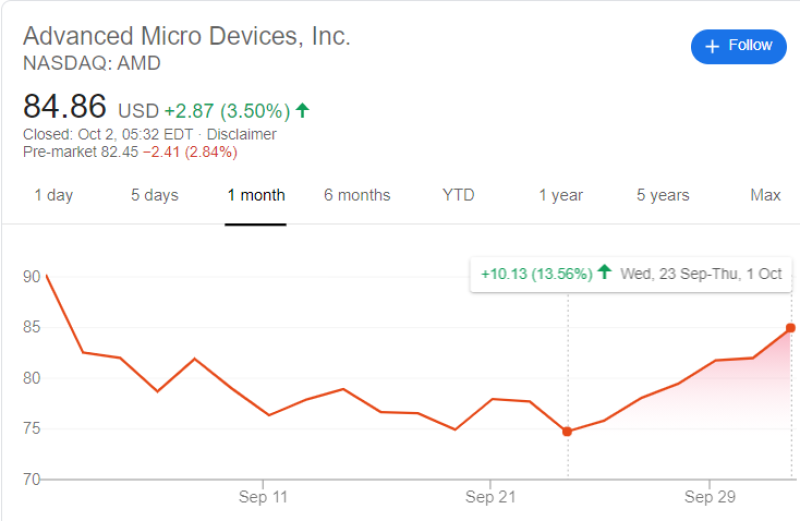 Image Source: Google Finance AMD