Dan Tapiero, a co-founder of 10T Holdings, speculates that the price of gold will continue to rise, despite the already long-drawn rally of the last few months.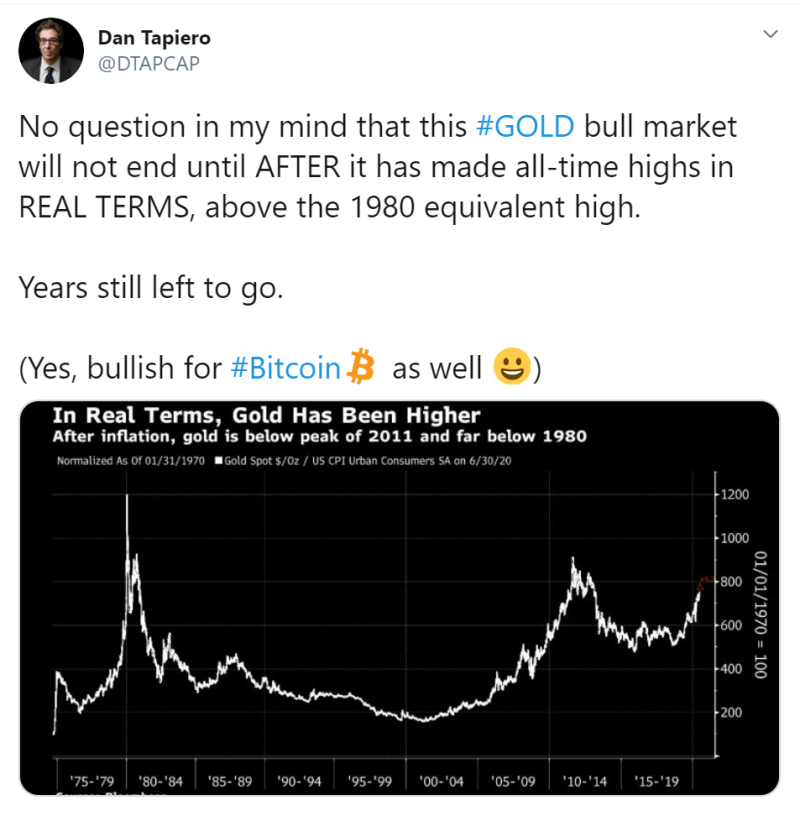 Image Source: Twitter @DTAPCAP
Price of Inflation-Adjusted Gold
According to an analysis conducted by Mr. Tapiero, at this point, the price of gold has still not reached its real all-time high. Inflation has a significant impact on asset prices. The analyst says that inflation is high now, therefore, to find out the real price of gold, you need to extract the price of inflation from it. Apparently, such a significant increase in the price of gold was caused by geopolitical factors in Afghanistan and the Middle East in 1980. Dan Tapiero is sure the price for gold will grow until it hits inflation-adjusted highs of 1980th.
New Maximum for Gold
Earlier in the day it became known that gold has overcome the level of its nine-year highs and reached the price of $1,920. Then, during the trading session, the price continued to grow successfully and amounted to $1,940.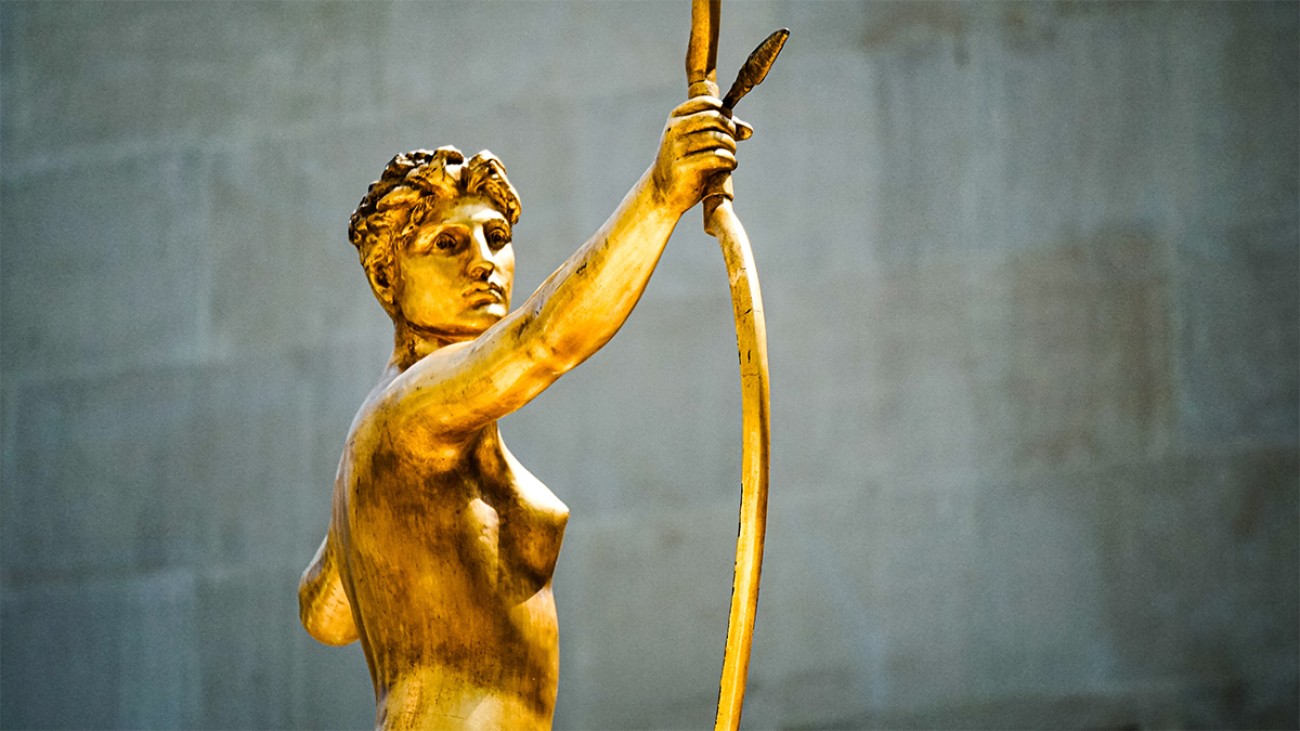 This is the maximum price for the entire time of observation if inflation is included in the price.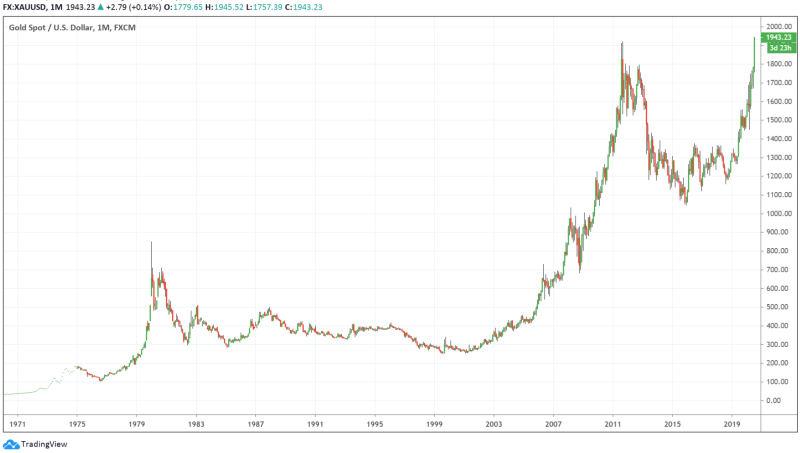 Image Source: TradingView XAUUSD