New All-Time High for Gold.
David Ingles, A market analyst, states the gold price continues to steadily rise.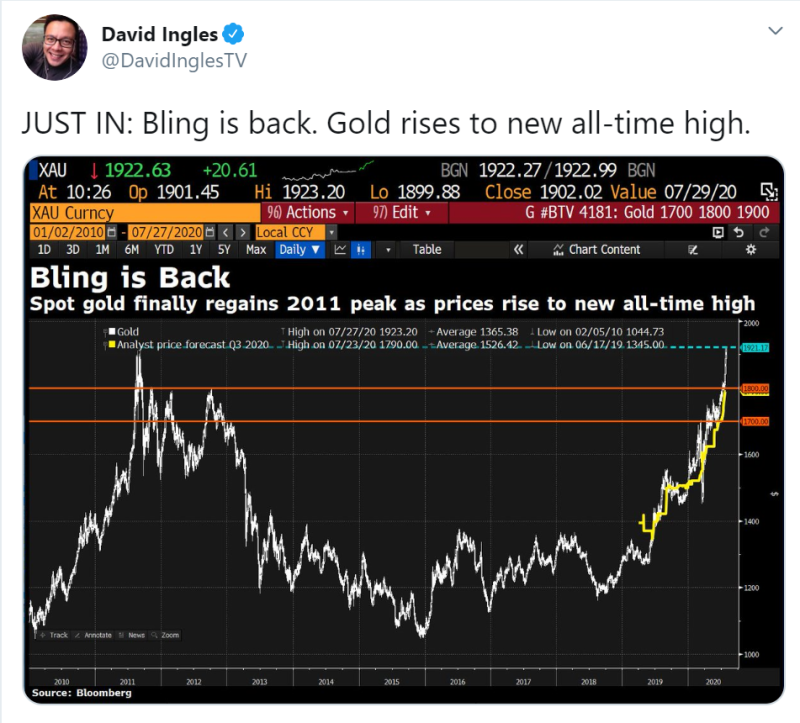 Image Source: Twitter @DavidInglesTV
After the weekend, gold showed a new growth spurt, during trading, the price exceeded $1,920 per ounce. This is the new maximum for gold, which has surpassed the nine-year high it has been steadily striving for over the past weeks.
The Rise of Delivery Contracts
John Authers, a senior editor at Bloomberg, claims that the number of gold delivery contracts has increased several times.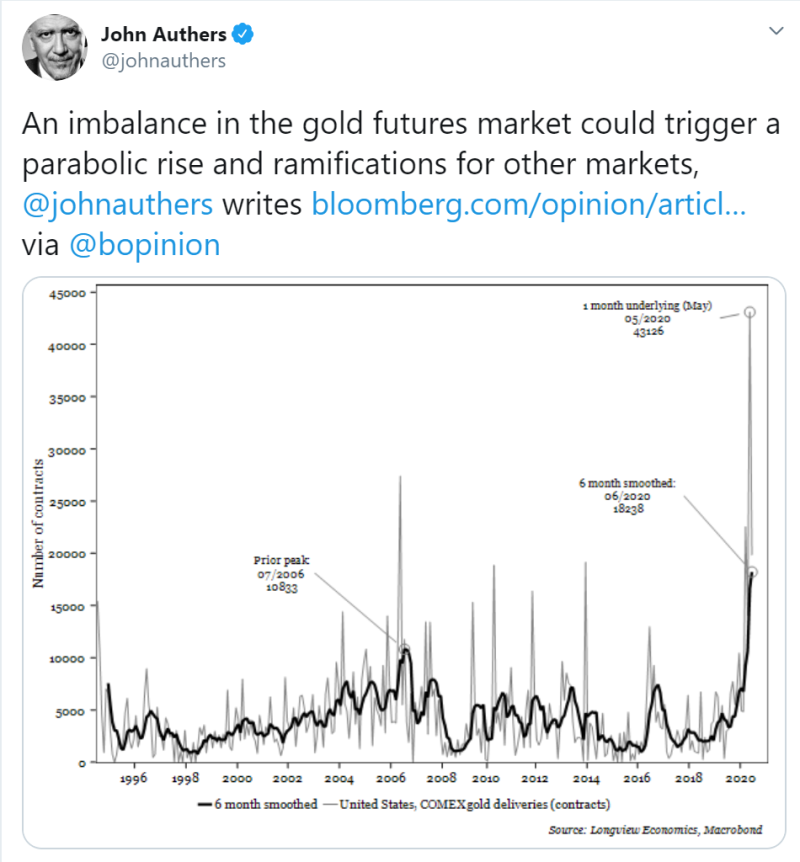 Image Source: Twitter @johnauthers
According to his data, at the moment the number of gold delivery contracts in the futures market significantly and exceeds the values ​​of the previous months.
The last peak was in 2006, and then there were about 11,000 contracts in circulation. Now the average value over the past 6 months is 18,238, and the value reached an incredible 43,000 in May. This means that now there are a lot more investors who want to get their hands on physical gold, and not extend the futures on it. Mr. Authers warns this imbalance could lead to significant growth in other markets.
Earlier, Mr. Authers has already warned that gold is becoming more popular with investors since the volume of negative yield debt is growing all over the world and rates on government bonds are decreasing. Other experts predicted that the price of gold will exceed $2,000 per ounce by September, and it is likely to rise to $3,000 or even $5,000 in a few years due to rising inflation caused by the Federal Reserve's actions.