The US dollar index continues its planned collapse. The U.S. currency has fallen by about 12% since its March peaks. The potential for further devaluation remains with the target of 90.00.
The fall of the dollar against other world reserve currencies has a positive impact on both export-oriented enterprises within the U.S. and the national currencies of emerging economies.
This fall did not leave anyone indifferent, a market analyst Holger Zschaepitz talked about it on Twitter.
Dollar Index DXY drops to lowest since May 2018 on loss of US exceptionalism. Holger Zschaepitz @Schuldensuehner via Twitter
The continuing downward trend can challenge the district at 92.00. At 91.92, the southernmost of May 2018 at 91.80, interim support emerges at Fibo level.
It is expected that the offered dollar position will remain unchanged while below the 200-day SMA at 97.51 today.
The recent price action has not provided much for the trade, but it shows a trend that seems to be ongoing. This would mean a breakup of long-term support and could quickly transfer the DXY to the next highest level of 88.25 in 2018.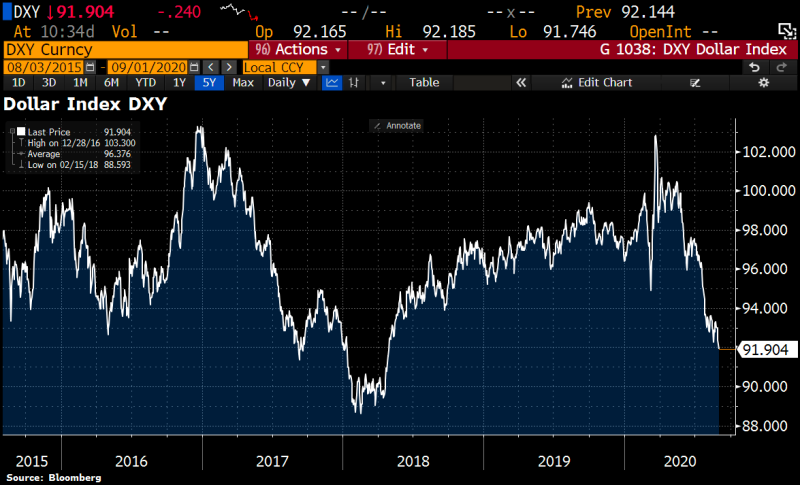 Image source: Twitter @Schuldensuehner
Let us recall that recently DXY showed a bullish divergence, against this background weakness and Bitcoin with a 3% fall. It seems to be nothing more than a correction of the downtrend.