Once again, in the last three days, Bitcoin was sinking to $11,430, and at the moment the price was sinking to $11,200. The last touch of this support raised it by 3.14%, but it was a bullish loss, because it didn't reach either $12,000 or even $11,900.
However, for now, Bitcoin still trades at the support level of $11,360 if it can bounce back into the $11,900 region, it will illustrate that buyers want to support the price that would pave the way for a longer consolidation period.
In this case, you should pay attention to the dollar. The dollar index DXY forms a bullish divergence, which may indirectly hint at growing interest in "risky" assets. This pattern was noted by a trader and an analyst under the nickname of Steve on Twitter.
He also noted that Bitcoin is close to 200 moving averages on the four-hour chart and the price cannot bounce off of it. He also expects the dollar to rise against other currencies, the greed index is at a high level.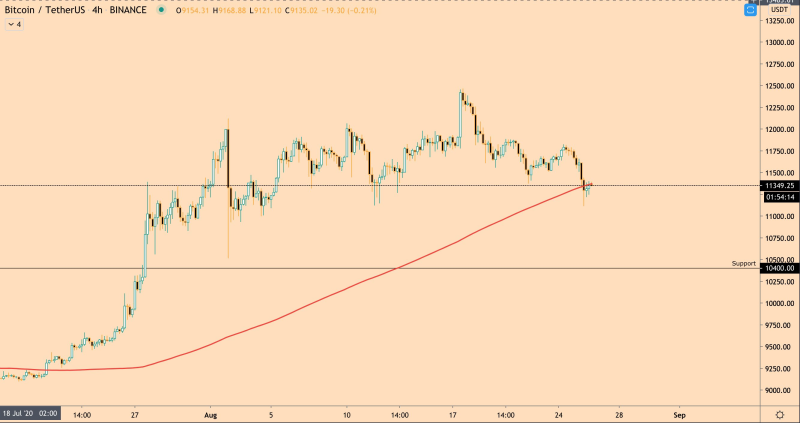 Image source: Twitter @TheTradingTramp
‣ Pre-markets don't look too good‣ Fear and Greed Index is still showing 'Extreme Greed'‣ The Dollar $DXY has formed a bullish divergence on the daily and could see a short term pump soon. This usually drags Steve @TheTradingTramp via Twitter
The dollar is one of the things that people are scared of – like oil – going up or down. The experts make doom for US exporters when it strengthens. Or they paint it as a strengthening of the central bank, which undermines the economy. The persistent urge to try to make dollars is more stressful than economic or business reality.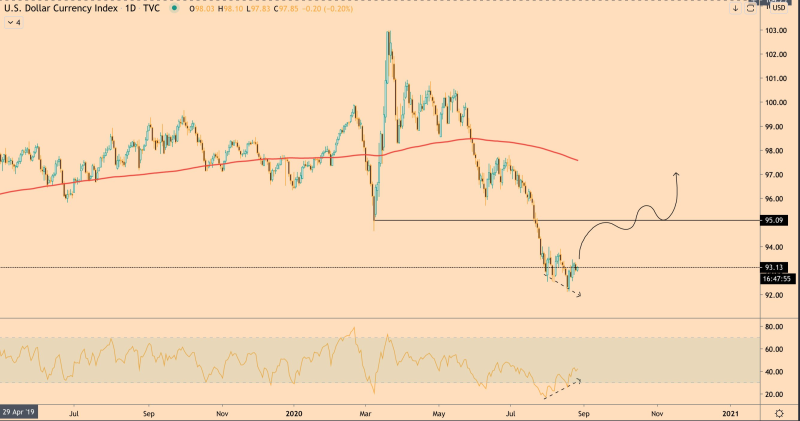 Image source: Twitter @TheTradingTramp
In the meantime, investors are pessimistic about the dollar based on the history of FED, the steady progress in the pandemic, policy instability, and the enormous stimulus packages, whereas occasional tensions between the US and China lead to the green candles.