The market comes into balance, weak miners are out of the game. A month has passed since the halving of Bitcoin (BTC) and the network's commissions have returned to balance.
According to the website Blockchain, the average transaction fee in the Bitcoin network has fallen to the values that were before halving. At its peak, the transaction fee reached the level of $6.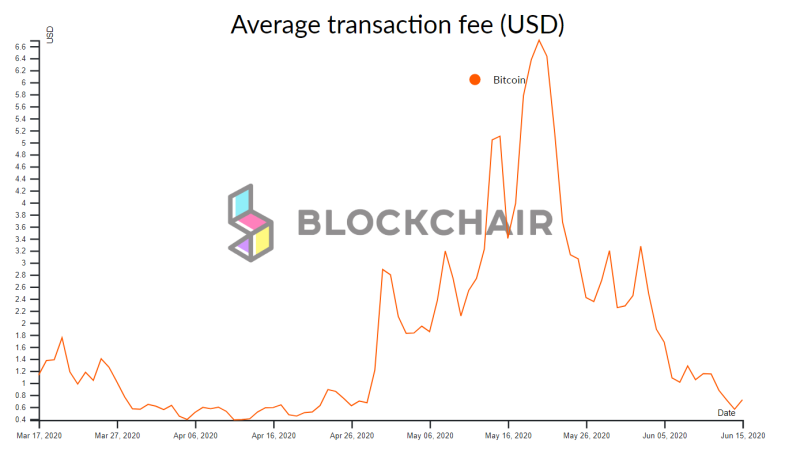 Image source: Blockchair BTC
Compared to the peak transaction price of $60, this is not such a large amount, but it is still an impressive value.
On Monday, at the beginning of the trading day, the price of Bitcoin fell to the area of $9000. This price was touched by the asset for the first time in the last month.
Bitcoin has been trading near the psychological level of $10,000 for an entire month, hoping to break through it. Investors expected a strong increase in the asset price after halving, which reduced the reward of miners for mined blocks by half.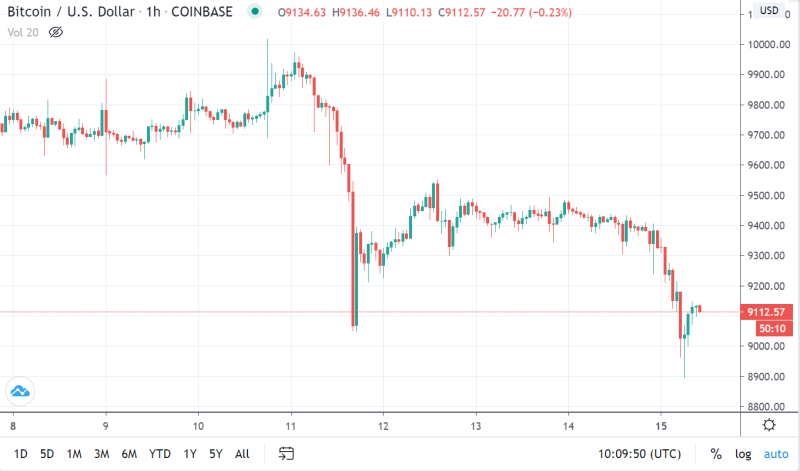 Image source: TradingView BTC
Recently, trader Sven Henrik published his thoughts on the future movements of Bitcoin. He said it was a low risk-reward ratio for those about to enter the short position.