The price of Bitcoin (BTC) has been trading in the same price range for a month. This behaviour of the asset leaves many traders confused about what to do next.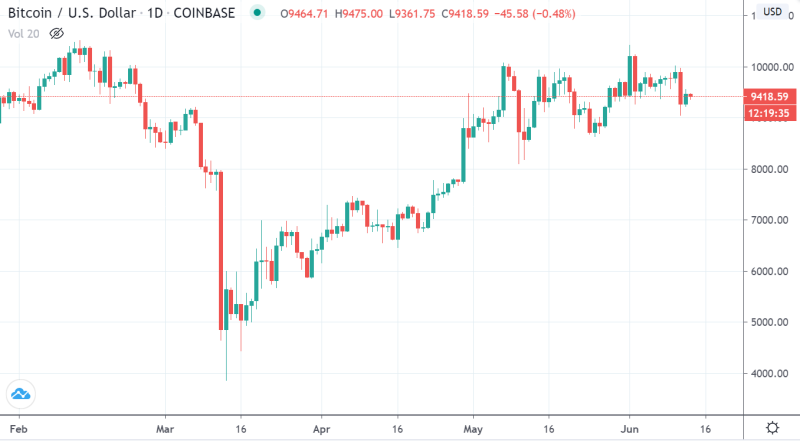 Image source: TradingView BTC
Back in early May, trader Sven Henrich said that Bitcoin is coming to an important point. The asset needs to make an important decision for the entire year 2020. However, Sven predicted the movement after a natural rally that occurred in April and May. At the time of the first tweet (May 12), Sven favoured bulls.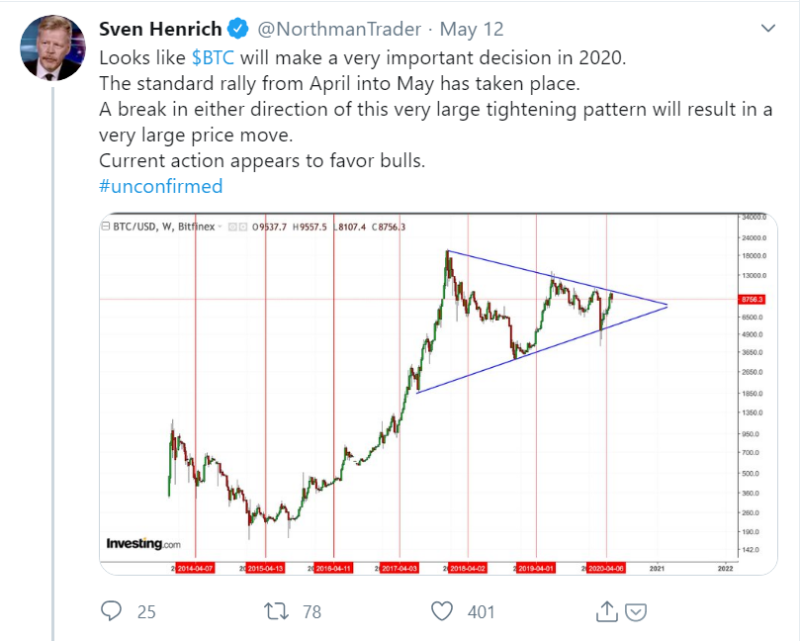 Image source: Twitter @NorthmanTrader
Later, the price of Bitcoin was fixed above $9000 and strayed from the trend line for the third time. Sven revisited his observations and announced: either probity or low risk for short. 
That's the line bulls must cross or risk is lower. Sven Henrich, founder and the lead market strategist for NorthmanTrader
Three weeks later, Bitcoin is trading at the same trend line. At the same time, Sven's Analytics did not change. This once again confirms that the price of an asset accumulates forces for a powerful movement. No one knows where it will go yet. But we are sure that this will be a key decision in 2020.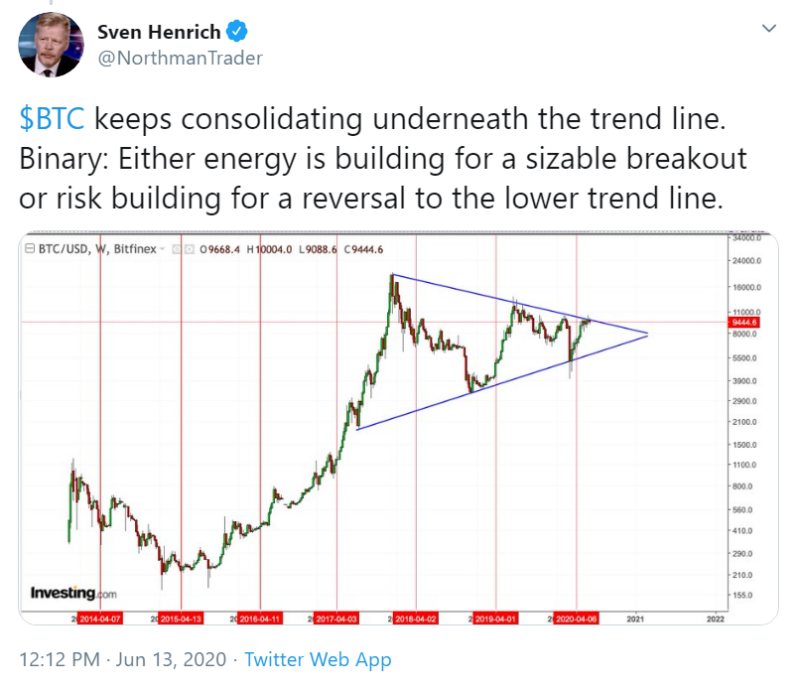 Image source: Twitter @NorthmanTrader