Alibaba's New Challenges
The eCommerce giant had left no time to relax one year after Alibaba began a new chapter with the departure of creator Jack Ma. In his early days, two bigger corporations are facing fresh attacks from young rivals of visionary leaders.
Meituan Dianping has emerged as the main challenge to local lifestyle services aspirations of Alibaba, with restaurants becoming the focus of the fight at the heart of the two businesses. During the past two years, Alibaba has fallen in risk, mostly because of its newness in space.
Alibaba Is Standing On Its Feet With Confidence
In 26 countries, the MSCI Emerging Markets Index covers broad and medium-sized potential. This index also includes Alibaba. The three largest firms in the MSCI EM index have the same weight as the remaining 1,049 companies in the 1,049 index.
At the same time, Alibaba's total contribution to this index is 9%. This proves that the company occupies a leading position in the field of technology companies.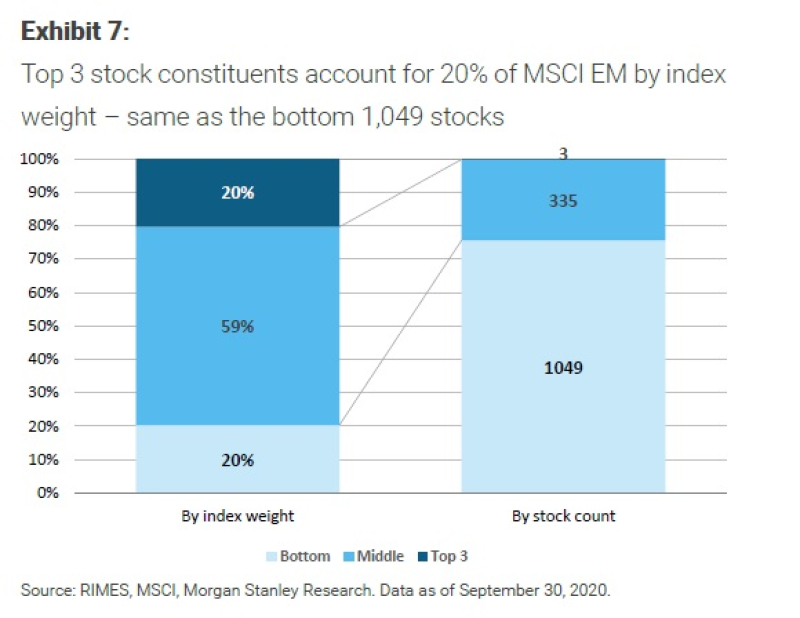 Image source: Twitter @Financial_Orbit