The Weak Reaction on the Report 
The company's quarterly report, published on Wednesday, turned out to be the best ever, Tesla was able to exceed experts' expectations in both revenue and profits. In the third quarter, the company's revenue grew by more than 40%, from $6 billion to $8.77 billion. On top of that, profits more than doubled, from $104 million to $331 million.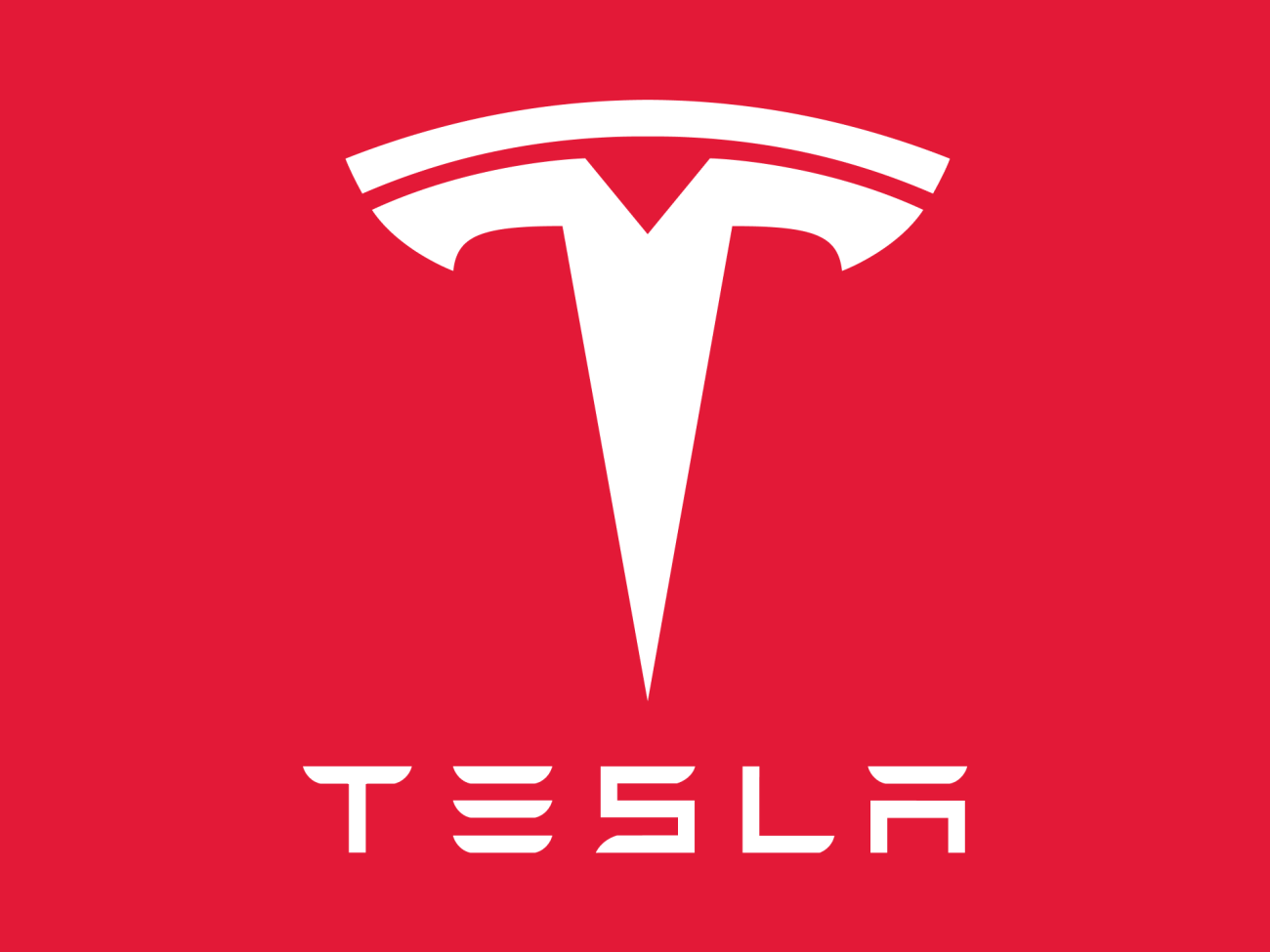 But, despite a short-lived leap at the aftermarket on Wednesday, the stock was unable to hold out and sank significantly during Thursday's main session, losing all the gains. Now it turns out that the shares reacted with only a slight increase within 1% to the best report in the history of the company.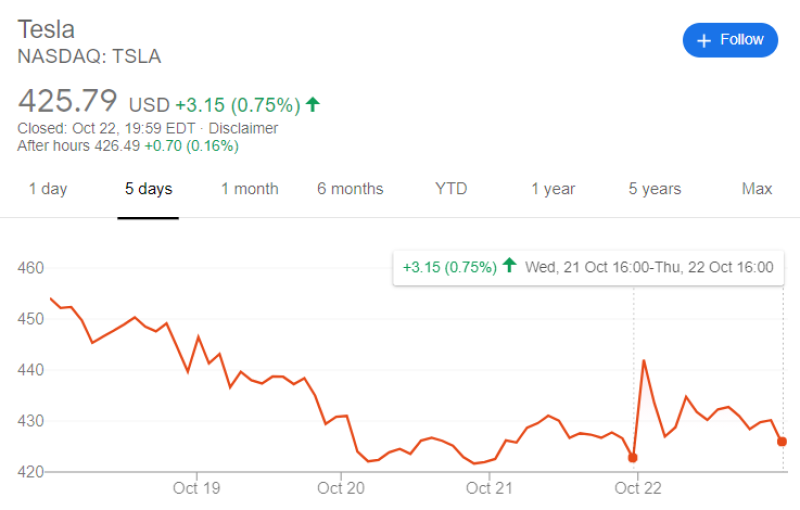 Image Source: Google Finance TSLA
28% Growth Is Still Possible, the Trader Thinks
However, the trader @puppy_trades believes that Tesla's shares could still reach $547 mark by the end of October. This represents a more than 28% increase from the current market price of $425.
$TSLA is still valid to reach 547 by the end of october and is expected to make a large move up to the median of this pitchfork in the near future. The move to 515 is soon expected as Tesla heads back to the bottom of this pitchfork & then fill out the orange bull-flag above 419. @puppy_trades via Twitter
According to the trader's technical analysis, this is the expected price of the company's shares if they manage to reach the upper part of the upward channel that has started forming at the beginning of the month.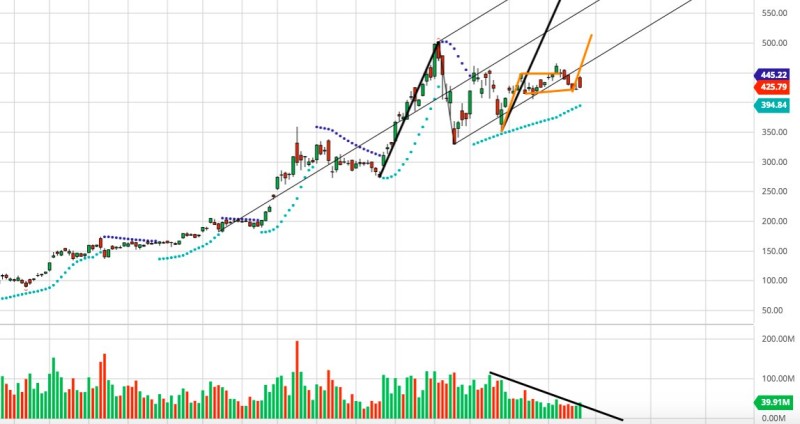 Image Source: Twitter @puppy_trades
A Very Positive Forecast
Olivier Tischendorf, an experienced trader and an analyst, is more restrained, but he states that if Tesla's shares can reach $450, the bulls will regain the control.
$TSLA - Tesla. After a muted reaction to earnings, we are now in a situation where pure 'supply demand imbalance' will drive the stock. Very positive if $TSLA can break out to the upside under these conditions. #electriccars #solarenergy #EnergyStorage #batterymaterials $NIO Olivier Tischendorf via Twitter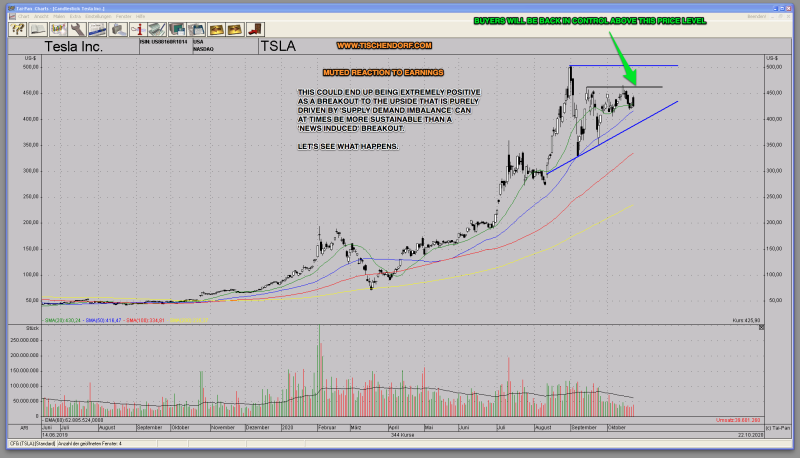 Image Source: Twitter @Tischendorf
In addition, if this happens, it will be an extremely positive sign, since, according to the analyst, such growth, which is not based on a reaction to hype news, will be more sustainable.