Based on the Robintrack data, Tesla (TSLA), Apple (AAPL), and Amazon (AMZN) are the favorite stocks for Robinhood clients in July.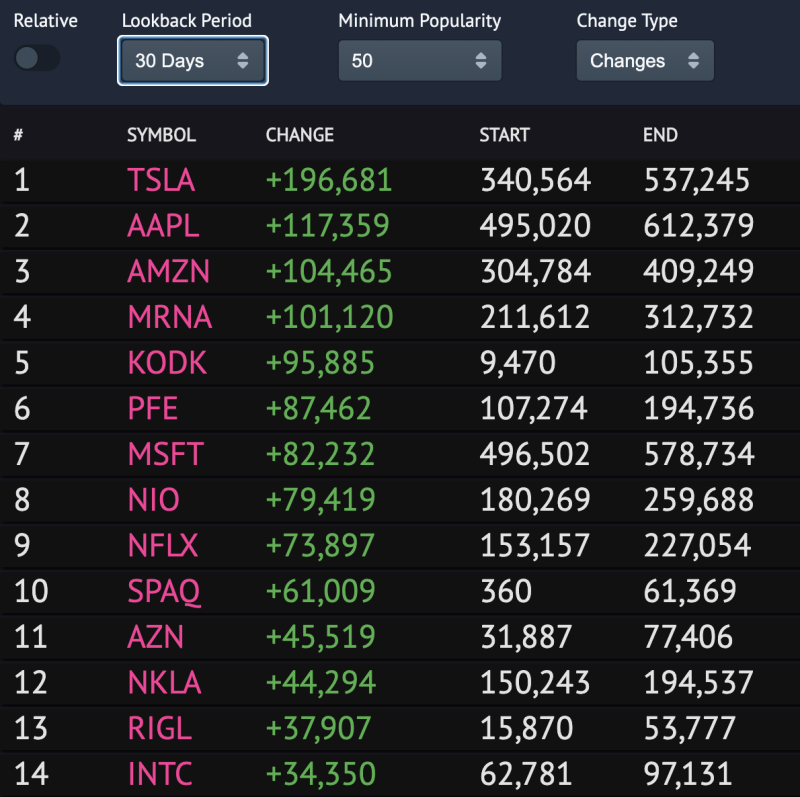 Image source: Robintrack
Tesla (TSLA)
Tesla (TSLA) is taking the lead as traders keep buying it even when it is trading at its all-time highs. Nonetheless, it has lost almost 10% over the passing week.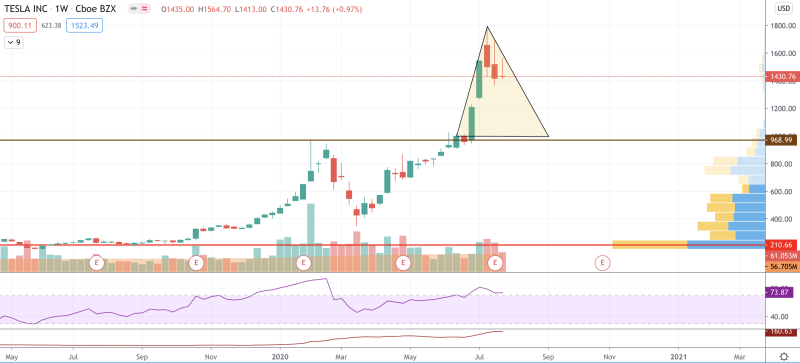 Image source: TradingView TSLA
On the weekly chart, the third candle in a row is about to close bearish, however, the correction might not have ended yet. The RSI indicator is still located in the overbought area and the liquidity is also low. What is more, TSLA is forming a Triangle figure with the end-point at around $1,000. In this case, it may be the end of a downward trend and a potential continuation of upward trend.
Apple (AAPL)
Even though Apple (AAPL) has updated its all-time high, it is more bullish than Tesla (TSLA). The rise over the last week has constituted to 14%.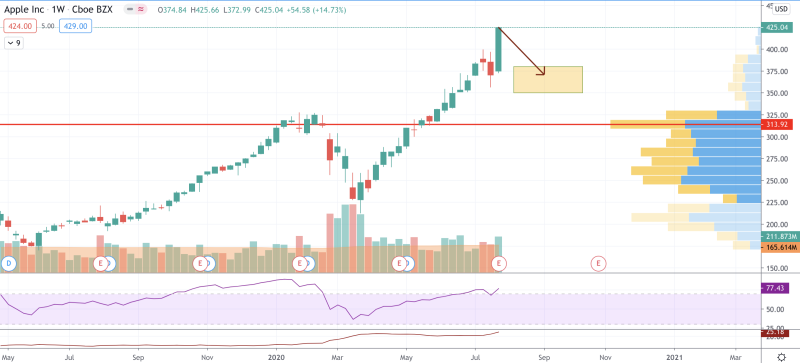 Image source: TradingView AAPL
From the technical point of view, AAPL is bullish, but it lacks liquidity to keep rising. In addition, the share has reached the overbought zone. In this regard, the more likely price action is a decline to the yellow range, between $350 and $380, within the next few weeks. The only case, where bears may seize the initiative, is the fixation below $300.
Amazon (AMZN)
Even though the price of the AMZN stock is higher than other shares in our today's list, traders keep buying it. On the weekly time frame, the stock has firmly fixed above the crucial mark of $3,000.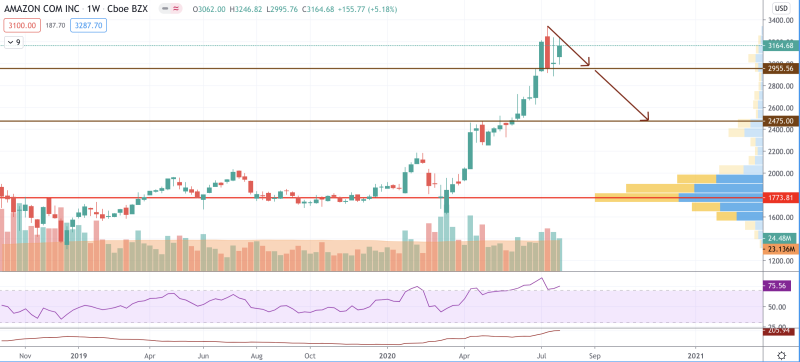 Image source: TradingView AMZN
The decline, which is as a part of the correction phase, might start soon if buyers keep pushing the share higher. The first stop for bull is the important $3,000 mark. If sellers break it, there are big chances that they will push it below to the zone of $2,500. Such a scenario is relevant until the end of the current year.