According to Holger Zschaepitz (@Schuldensuehner), S&P 500 and Nasdaq keep rising, however, the ongoing growth may stop, even though it is not clear when this is going to happen.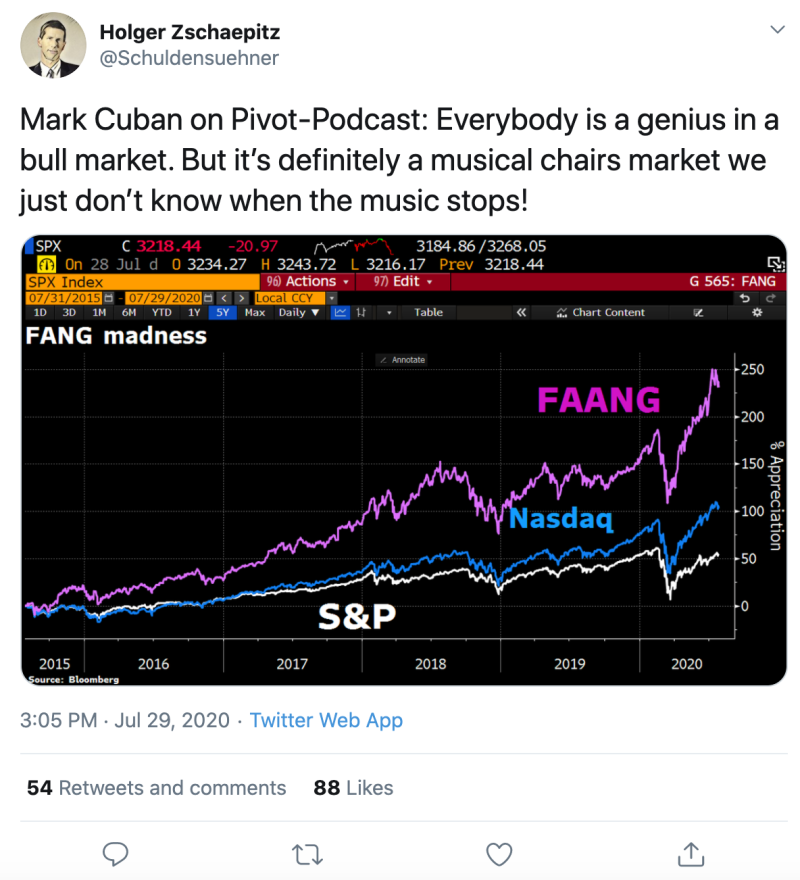 Image source: Twitter @Schuldensuehner
From a technical perspective, the rise is not about to end. Let's analyze the S&P 500 (SPX) first.
S&P 500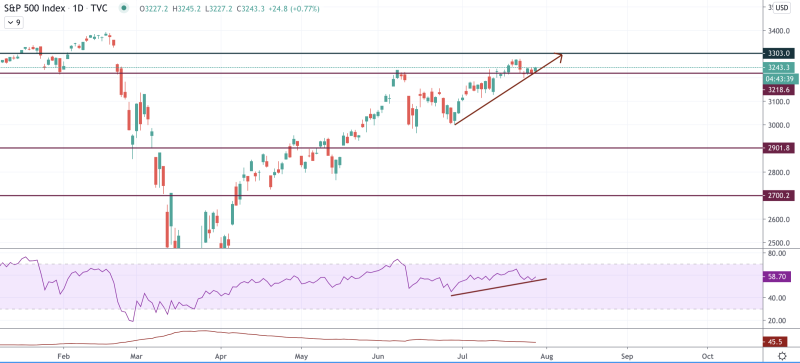 Image source: TradingView SPX
On the daily chart, S&P 500 (SPX) has continued the growth after being corrected to $3,000. The bullish scenario remains relevant until the index keeps trading above the mentioned support. Thus, the bullish RSI indicator considers the further rise to the crucial resistance at $3,000. There are low chances that buyers manage to break it from the first time. That is why traders may expect a false breakout followed by a slight decline.
S&P 500 (SPX) is trading at $3,243 at press time.
Nasdaq 100
Nasdaq 100 is also experiencing the bullish trend, however, its growth has slowed down as the index has shown a spectacular rise over the last time.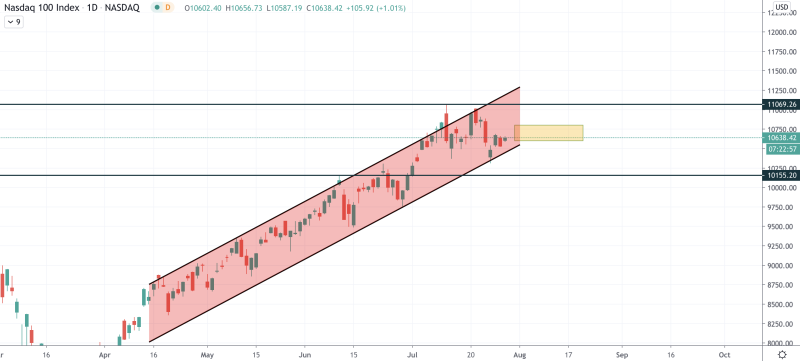 Image source: TradingView NDX
The Nasdaq 100 index has been growing since April of 2020 without any significant corrections. At the moment, it is located in the sideways trading between $10,300 and $11,000. It is unlikely to see a sharp upward trend from the current levels as it has not gained enough power yet. In this regard, this tendency is likely to persist in the range of $10,600-$10,800 and may continue until August of this year.
Nasdaq 100 is trading at $10,644 at press time.