Users of the Robinhood trading app usually choose the top stocks. Often the trader's choice has a high yield. Now let's take a look at the top 3 stocks that users added most often to their portfolio this week.
Spartan Energy ($SPAQ) +48.5%
Recent reports state that Spartan Energy bids the EV company to acquire it. However, more details of a possible deal, like the demand price for Fisker or the conclusion of the deal, still remain entirely undisclosed.
It is worth to mention that Spartan Energy is not a typical public enterprise. Rather, it is a company that keeps buying special goods. It exists solely for procurement and publication of a private company through a merger. This enables the company to prevent the typical initial public offer process (IPO).
If this transaction is completed, Spartan Motors will create Fisker as a rival for other publicly traded EV manufacturers. This includes both Tesla's current market and new competitors like Nikola.
For this reason, the traders' choice fell on the shares of this company. They see a potential of growth in it. The price per share this week rose from $10.70 to $16.70, which is more than 50%.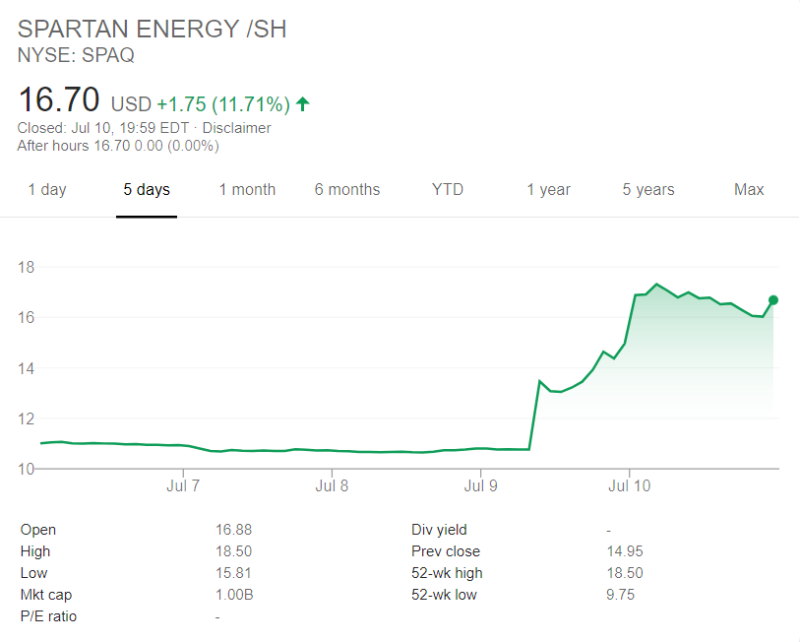 Image source: Google Finance
NIO ($NIO) +35.6%
Shares of Chinese electric car manufacturer NIO rose this week. The reason for this was a report by Chinese business media that the company can get a credit line to ensure the production of cars.
NIO shares finished the week at $14.98, and the week started at $11.05. Since the beginning of July, the company's shares have risen by about 88%.
NIO shares continue their growth against a positive report last week. Sales increased by 190%, which symbolizes the recovery after the coronavirus' lockdown. The company also hinted about investments in a chain of stores.
Past NIO deals have strengthened their precarious position and they have caused growth and bullish build-UPS.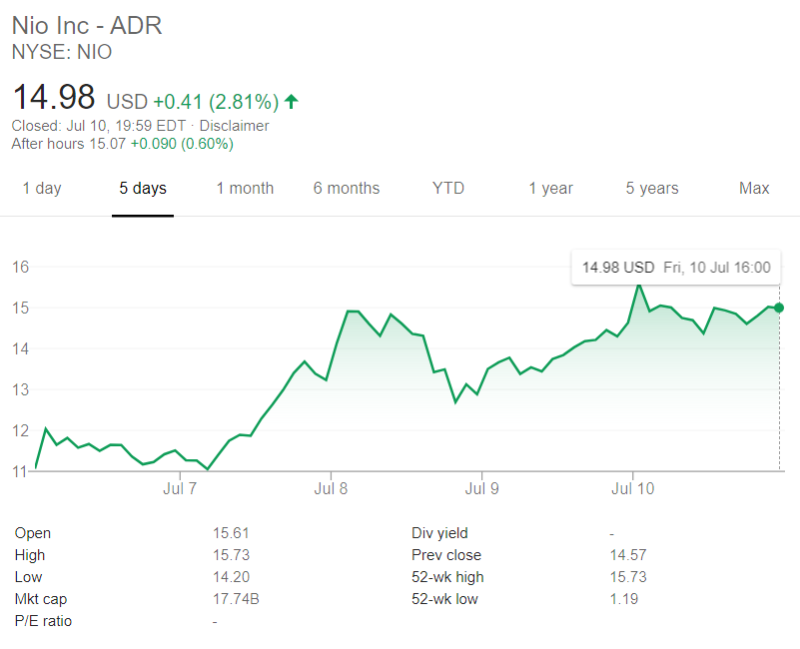 Image source: Google Finance
Netflix ($NFLX) +11%
Shares of a major online movie viewing platform, Netflix, have been rising for the entire week. Robinhood's users have also selected this security in their portfolio.
Goldman Sachs previously increased Netflix's goal price to $670 pending on Friday. The Bank believes the income and sales of the subscription service to equate to or surpass the performance of the first quarter in the second quarter.
Netflix has a wide library of content, which subscribers can select from, if necessary, for months or years. The company also manufactures global goods to allow it to broaden the expansion of items that are less impacted by the pandemic in the world.
During the week, the company's shares rose by more than 11%. The week started at $490.26 and ended at $548.73.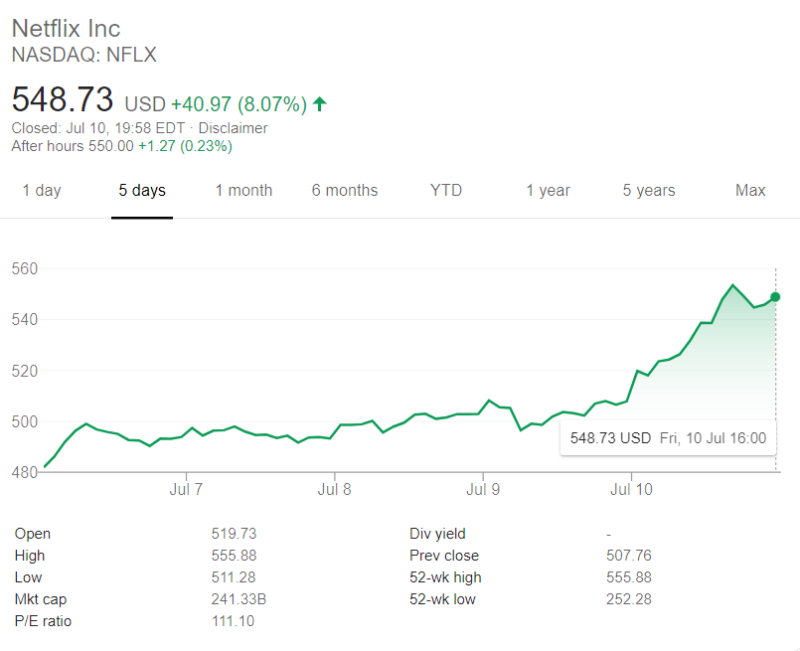 Image source: Google Finance