According to Stock Market News (@StockMKTNewz), the price of PayPal (PYPL) has increased by more than 4%.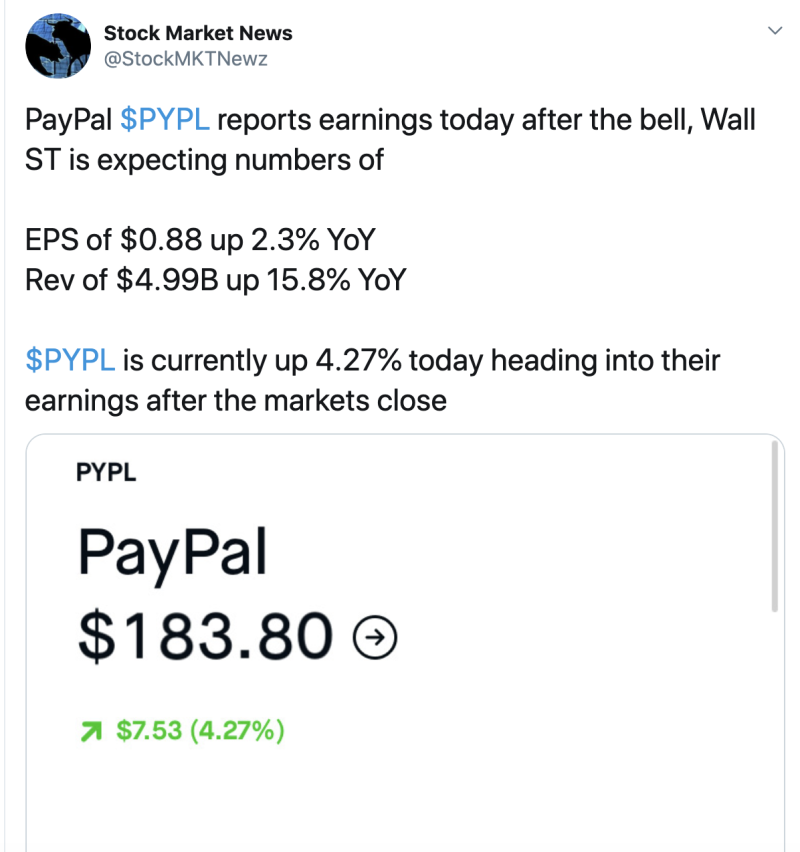 Image source: Twitter @StockMKTNewz
One of the possible reasons for the rise is the positive report presented by the company today. 
PayPal (PYPL) reported Q2 earnings per share of $1.07, $0.19 better than the analyst's forecasts of $0.88 were. Meanwhile, the revenue for the quarter was $5.26 billion versus the consensus estimate of $4.99 billion.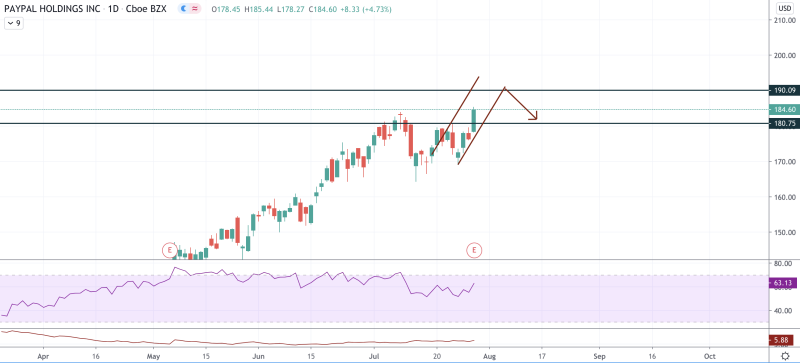 Image source: TradingView PYPL
Analyzing the technical picture, PayPal (PYPL) has reached a peak at $185 per share today. The Relative Strength Index indicator has not reached the overbought zone yet, which means there is still more room to grow. In this case, the rise may continue to the area of $190-$200 before the decline starts. The possible drop should be considered as the correction, but not the start of a bearish trend. Sellers will seize the initiative only if the stock fixes below the $170 mark.
PayPal is trading at $184.60 at press time.