Nio Stocks Are Growing Again
Nio, a Chinese electric vehicle manufacturer, continues to inspire investors with its stock. In trading on Wednesday, the company's shares rose 3.68% during the main session, and then added another 1% during the aftermarket trade.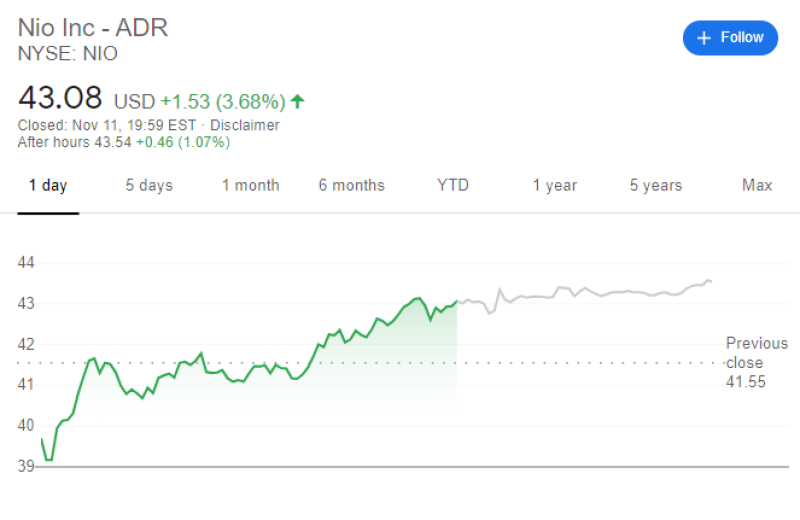 Image Source: Google Finance NIO
Market analysts note that the trading session was extremely successful for the company's shares, and the trading was accompanied by a larger volume of traded shares than usual. @Stocknio reports an above average traded volume of 173 million shares.

Image Source: Twitter @Stocknio
Also, the demand for Nio shares is fueled by the general positive on the US stock market, caused by the news of Joe Biden's victory in the US presidential election. In addition, on Monday, BioNTech and Pfizer. announced the success of trials of a new coronavirus vaccine, which also had an extremely positive impact on stocks and companies in the real economy.
Institutional Investors Are Interested in Nio
Besides, Dennis Coyle, an investor and entrepreneur, points to a major deal with the company's shares. A large investor acquired 122,000 shares of the company for a total of $5 million.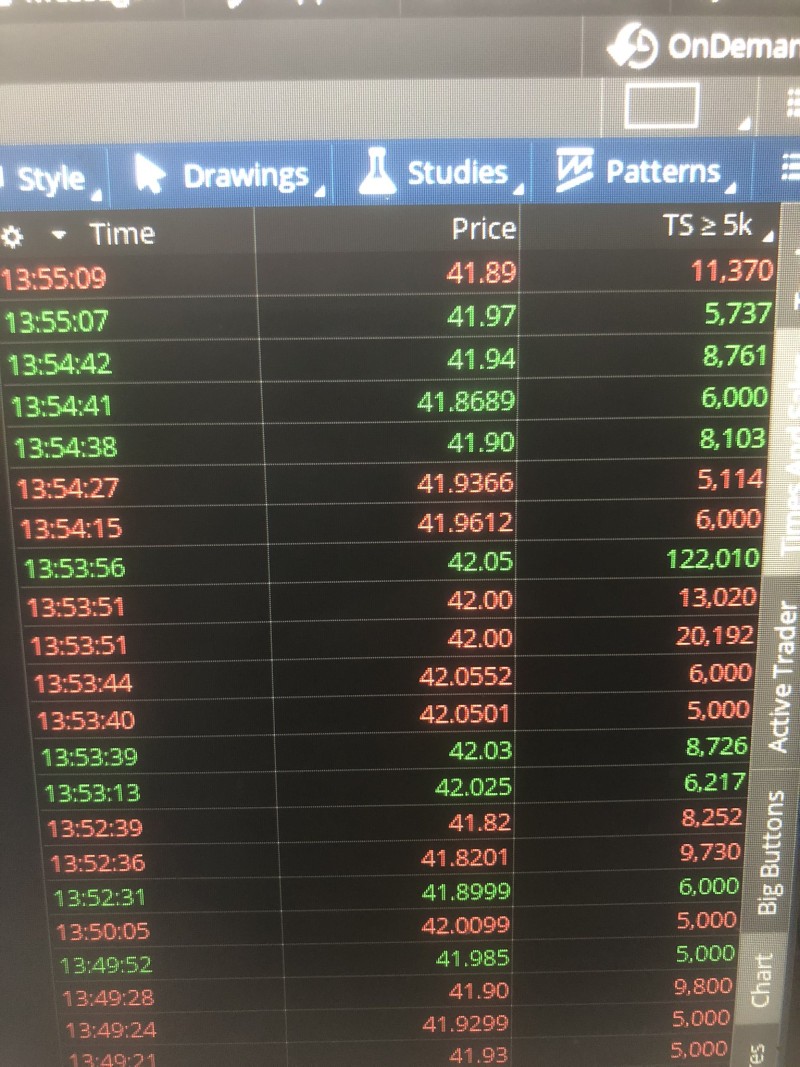 Image Source: Twitter @DCDOWORK
This is not the first time large investors have bought the company's shares. So, in September it became known that the fund of the famous investor Ray Dalio acquired Nio shares for more than $6 million. In addition, it should be noted that in general, the concentration of large investment funds in Nio stocks is much higher than in many other companies.
The number of shares held by investment funds is over 45%. For comparison, Tesla's figure does not exceed 15%. Besides, one of the largest investors in Nio is the Scottish fund Baillie Gifford, known for its extremely successful investments in the already mentioned Tesla.