The NASDAQ 100 index (NDX) has set another record by reaching the 11,080 mark.
The Nasdaq Composite is the best performing major US stock index this year. Against the backdrop of the ongoing battle against the COVID-19, as well as its strong negative impact on the economy, investors prefer to put their money into, so-called, defensive assets. These are shares of those companies whose products are in demand at any state of the economy. This includes pharmaceutical companies as the demand for medical supplies is never going to cease.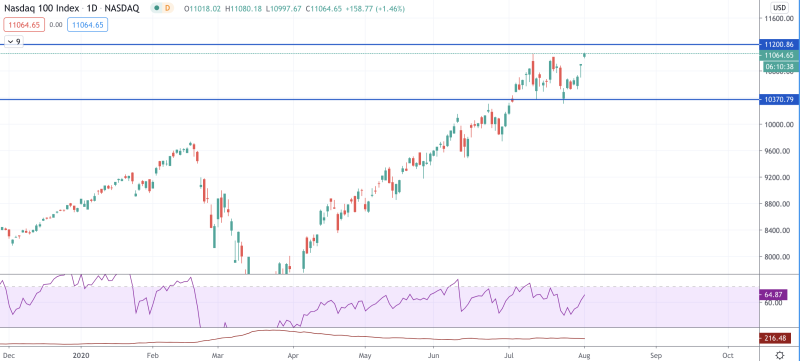 Image source: TradingView NDX
Even though, the positive scenario remains relevant, the growth may not continue as fast as the index has almost reached the overbought zone, based on the RSI indicator. That is why the more likely price action is a false breakout out of the 12,000 mark before a more profound correction, which may last until NDX reaches the support at 10,370.
NDX is trading at 11,064 at press time.