According to Yahoo Finance, COTY, a cosmetics manufacturer,  intends to buy a 20% stake in Kim Kardashian-owned fashion company, KKW Beauty, which produces makeup and perfumes, for $200 million.
The purchase will be the next step in expanding partnership between the French-American manufacturer and the Kardashian family. This time, Coty was hesitant about buying only a minor stake in KKW Beauty, given the global recession caused by the coronavirus pandemic.
The deal marks one of the efforts of the conglomerate JAB Holding, which owns Coty, to increase the profitability of the company, whose shares fell by 62% this year.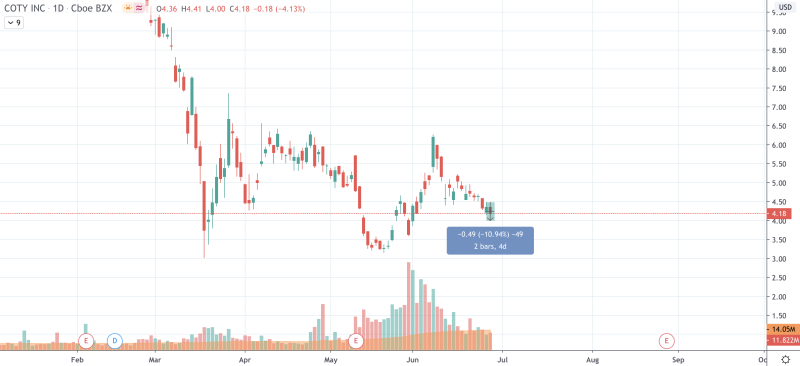 Image Source: TradingView COTY
However, the COTY share has neglected the news as the rate keeps going down. The asset has come back to the positions of mid-March when there was a steep fall in the market. At the moment, COTY is trading at 4.18%, having dropped by 10% over the last two days.