According to Yahoo Finance, Bank of America (BAC) has increased the rate of Disney (DIS) to 'grow stronger', stating that the company managed to show some growth against the ongoing crisis.
In addition to Apple (APPL) and other popular stocks, Disney (DIS) has become one of the most popular stock among Robinhood traders.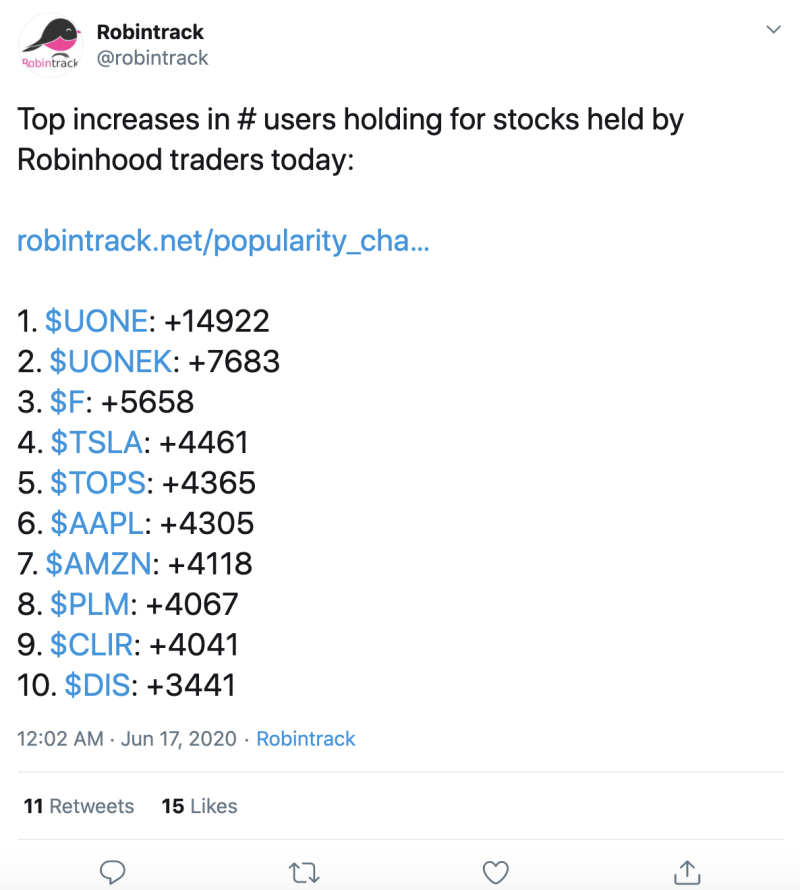 Image source: Twitter @robintrack
Meanwhile, the price of the Disney (DIS) share did not come back to the levels before the pandemic started.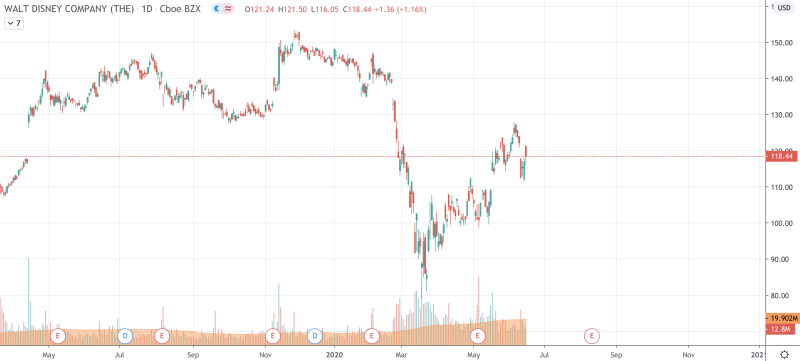 Image source: TradingView DIS
Also, the V-shaped recovery might have already finished as the buyers are not supporting the growth anymore. The current price of one share is $118.44.