A big load of information that is published every day is difficult to process, and, of course, it is challenging to be always up to date with all technical updates of projects.
The CoinStats app simplifies all the complex processes of tracking the crypto market. This app will let you to track price quotes in real-time, monitor the development process of projects - and all is available with a help of your mobile phone or tablet.
What is the CoinStats app?
Image source: Apple Store CoinStats
The mobile app CoinStats is a Bitcoin and cryptocurrency portfolio's monitoring application. This software not only helps you to monitor your cryptographic investments in real-time and for more than 8000 digital assets on 250 cryptographic exchanges.
CoinStats also has a custom 'news' tab which provides news and project developments on all crypto markets.
CoinStats can be downloaded both for the Android operating system from the Google Play Market and for the iOS operating system from the App Store.
The CoinStats mobile app has a high rating in both stores, which demonstrates the trust in software developers.
Bitcoin and Ethereum's price in Real Time
CoinStats helps you to watch Bitcoin, Ethereum or any other altcoins on crystal exchanges in real-time when you import it onto your favorite app. With your favorite digital assets, you can also create your own tracking list.
There is also a 24-hour update on the flow of individual price coins and reports on trading amounts on crypt exchanges in real-time.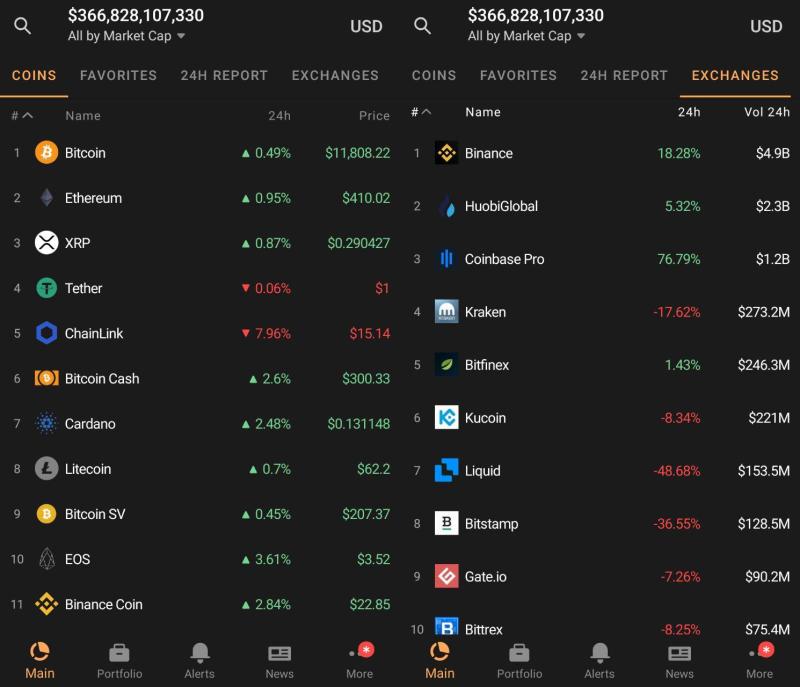 Image source: CoinStats App Coins & Exchanges Pages
Add Your Crypto to Track
CoinStats' unique tracking application enables you to track your investment portfolio. One way to do this is to enter your assets manually for daily check in the app.
You can also connect crypto exchange accounts to your assets using the API. You should use read-only API keys only for security purposes.
CoinStats supports integration with the Arkane network, mining pools, and hardware wallets such as Trezor and Ledger Nano.
To Sum up
CoinStats mobile app has simplified the process of tracking crypto world activities daily. The app has a reliable rating in Google and App Store. CoinStats provides a convenient way to watch prices, alerts for news and project announcements in real-time.
CoinStats gives everything your crypto investment needs, with the ability to customize price alerts, news updates as well as link your crypto portfolio.