A recent study by Canalys showed that Huawei was first named the world's largest mobile manufacturer in the second quarter. Most revenues come from China because of US sanctions. The foreign market suffers.
According to the research company, the Chinese retailer delivered 55.8 million units, down by 5% annually. Meanwhile, Samsung second delivered 53.7 million smartphones, which fell by 30% from last year's values of the same period.
Some analysts and Twitter users believe that the electric car manufacturing industry may follow the same path. They believe that the shares of the Chinese electric car manufacturer NIO and its production capacity can outperform the American manufacturer, Tesla.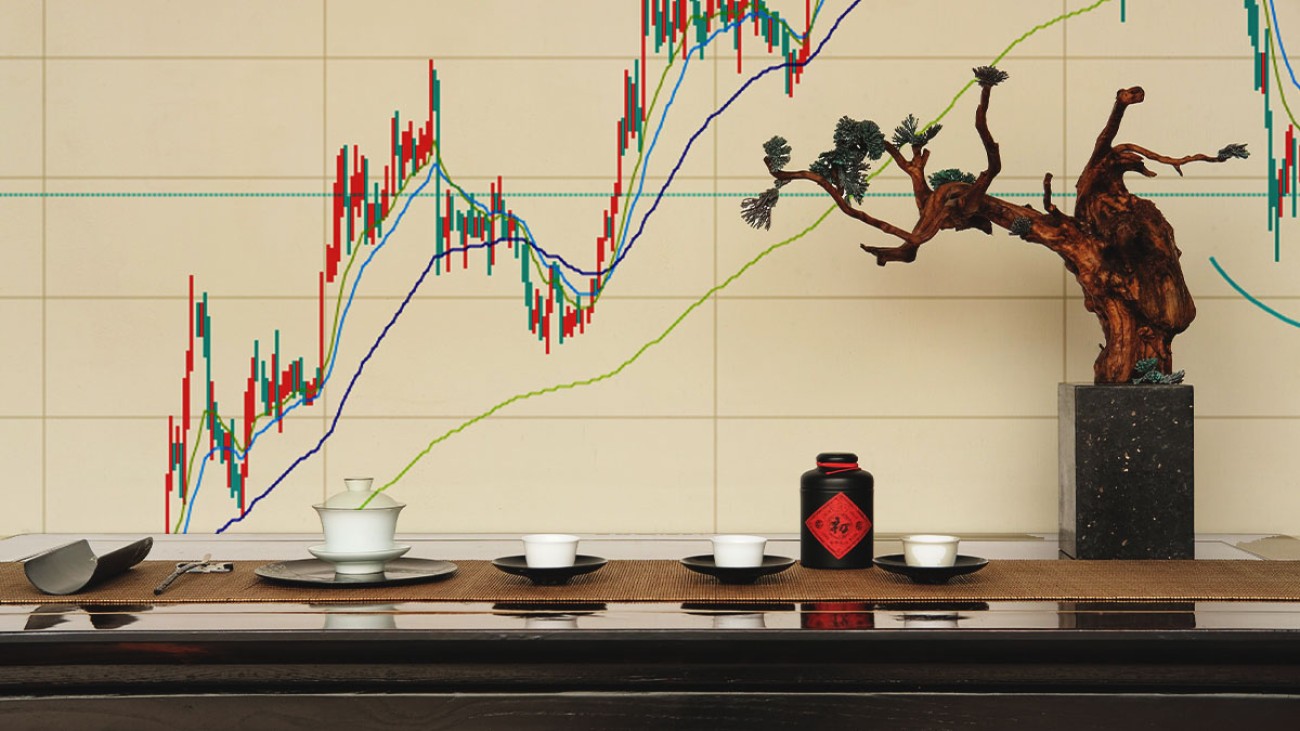 Current State of NIO
NIO, an electric vehicle maker based in China, would possibly go through some downtrend until it reveals its earnings. Today, the NIO portfolio has a $14 billion market capitalization. It's almost unbelievable for the market share.
For instance, NIO shows 7.4% of negative vehicle margins in its latest report for Q1. There was also a negative profit margin of 12.2%. If an organization increases its competitiveness, recent business gains can not be sustainable.
The supply seems to have gone up, as on 2 July it announced a spike in EV car distribution. In June 2020 NIO produced 3,740 cars, fast growth of 179.1% annually.
However, the concurrent growth in June was just 8.8% greater than the 3,436 EVs delivered in May. In comparison, the June distribution increase in April was 18.5% relative to April with 3,155 EVs. Year-on-year growth was 68% in sales for all car brands, of which 10,429 were sold.
Yet it is not clear, to date, how the company makes profits. Yes, it did not even mention that the gross profit or vehicle profit was negative in NIO's new Q2 press release.
At the Chengdu Motor Show 2020, one of China's most respected motor events, the NIO was unveiled on 24 July. However, NIO-producing vehicles will accomplish accelerated battery exchange with the intention to facilitate the battery swap and deliver BaaS (Battery as Service) products, meaning that batteries without power can be immediately substituted if the car becomes powerless.
Some traders see the potential for further growth in company shares. Trader Jason Leavitt analyzed the shares and made a markup on the position.
Image source: Twitter @JasonLeavitt
Current State of Tesla
Wall Street analysts regularly flogged Tesla's stock. Some people believe that it is too expensive, others find it to be incredibly inexpensive. In any case, they seem to agree whether one way or another "mind-boggling."
The company for electric cars announced that 90,650 vehicles were distributed to customers during the period. That is 5% down from a year earlier, but still less than the other car manufacturers' 30% fall or more.
In May Tesla sold 11,095 vehicles and 3,635 units in April, according to the China Passenger Car Association (CPAC). CPCA uses a system of counting distinct from Tesla. Nevertheless, the results of the estimate show that 29,685 cars were delivered in China by Tesla in 2Q 2020.
Tesla's second-quarter of revenue was up a bit in the first quarter of the 88,400 vehicles it shipped. However, production fell by 20% after the first quarter when the Tesla plant was shut down in Fremont, California, for a few months.
At the moment, the company's shares are trading just below the $1,500 mark, the second day in a sideways range.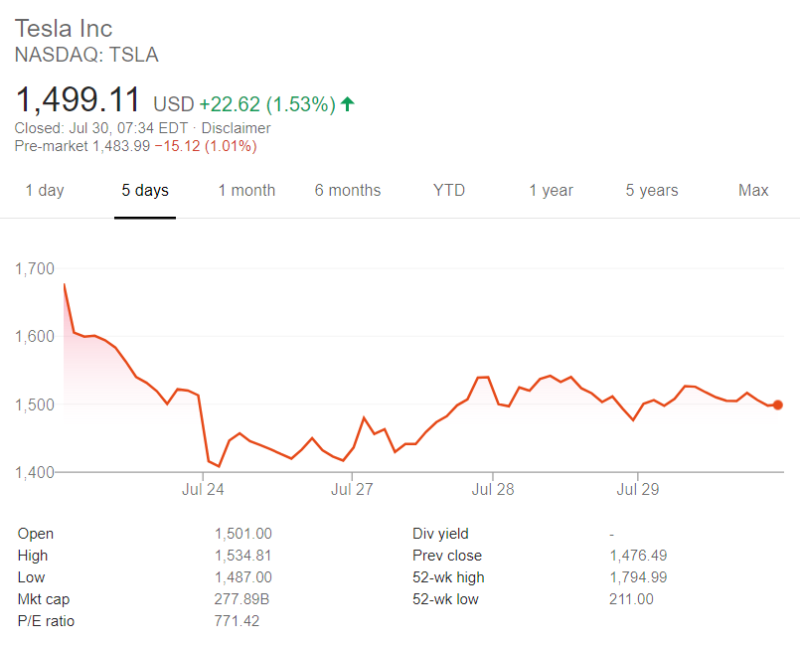 Image source: Google Finance
However, the difference between electric car manufacturers is high, even in terms of the supply of electric cars. However, NIO is supported by the Chinese government, which also supports Huawei.
Should we expect a rush of NIO stock if the company manages to overtake Tesla in sales in China? Share your thoughts in the comments below.