According to David Tayar (@davidtayar5), Tesla (TSLA) holds 23% of the electronic vehicle market in China in June.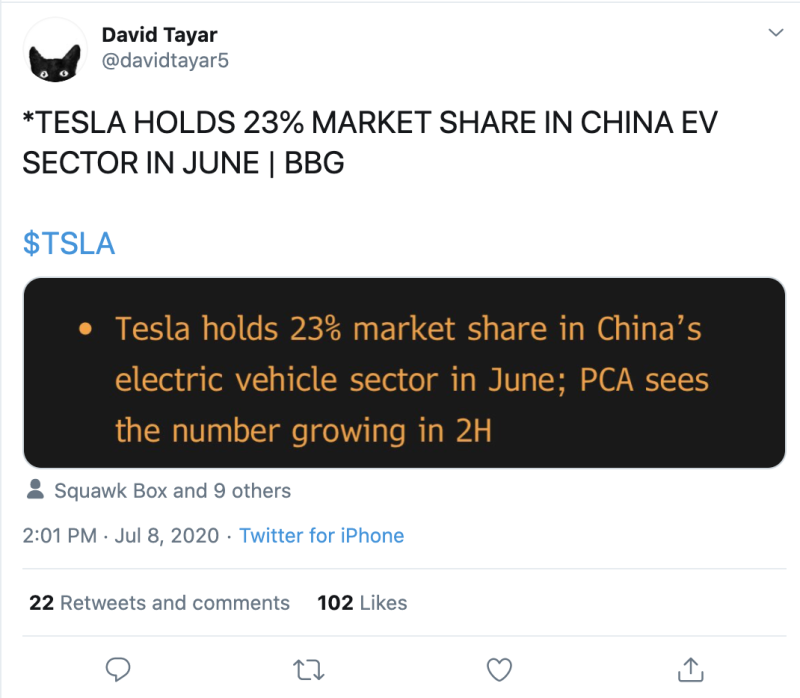 Image source: Twitter @davidtayar5
Mainly, it is connected with the increase of Tesla's influence in China as they have started to pay more attention to the Asian market after the Pandemic started. Such statement is also confirmed by Reuters Business, who mentioned that Tesla (TSLA) has sold more Model 3 in June by 35%.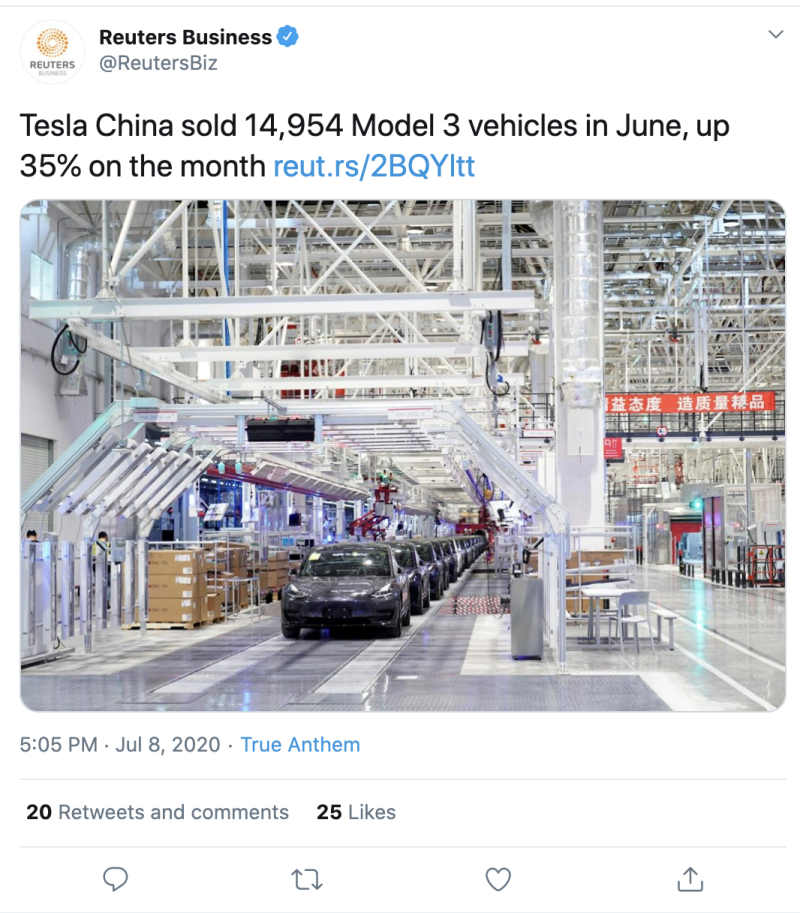 Image source: Twitter @ReutersBiz
Analyzing the daily chart of Tesla (TSLA), it might face a correction soon or already facing it. The growth has stopped at the $1,400 mark against the declining trading volume.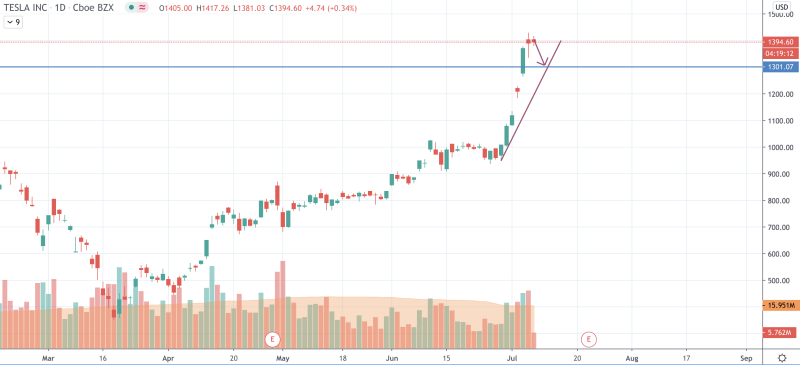 Image source: TradingView TSLA
The first stop where buyers might show strength is $1,300. TSLA is trading at $1,394 at press time.