After the close of trading on Thursday, DocuSign (DOCU) released a report in which the company reported stronger-than-expected adjusted earnings and revenue for the latest quarter amid the coronavirus pandemic.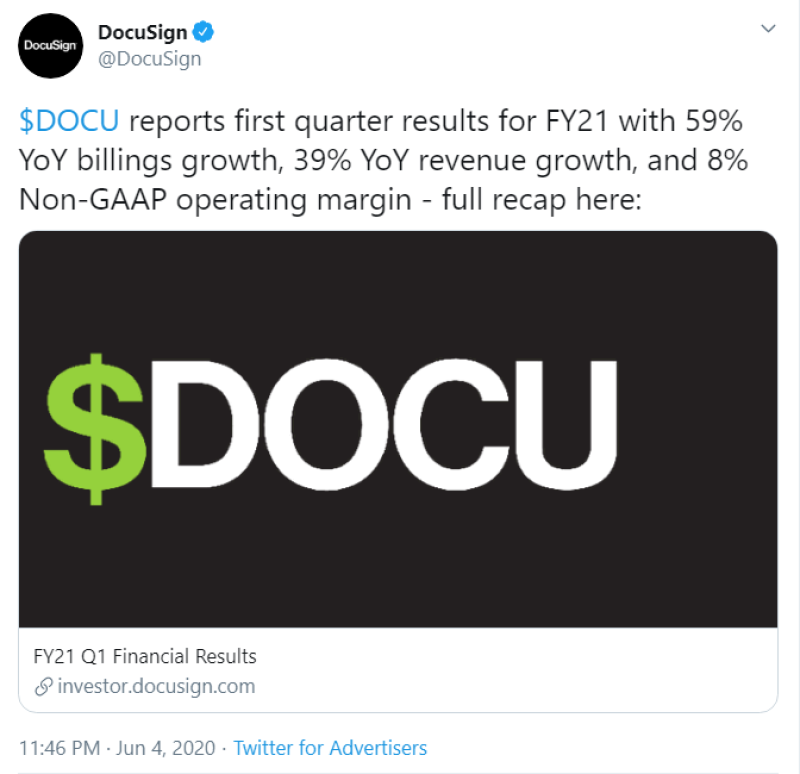 Image source: Twitter @DocuSign
DocuSign's adjusted earnings in the latest quarter were 12 cents per share, compared with 7 cents a year earlier. The 12-cent profit beat analysts' expectations, which had forecast earnings of 10 cents a share.
Our strong first-quarter results reflect our ability to help organizations accelerate their digital transformation as they adapt to the changing business environment, magnified by Covid-19 DocuSign CEO Dan Springer
DocuSign shares are worth $144.76, up 3.4% from after-hours trading. However, during regular trading on Thursday, the company's shares fell by 5.01%.
Over the past three months, the stock has risen 63%, while the S&P 500 has gained 4%.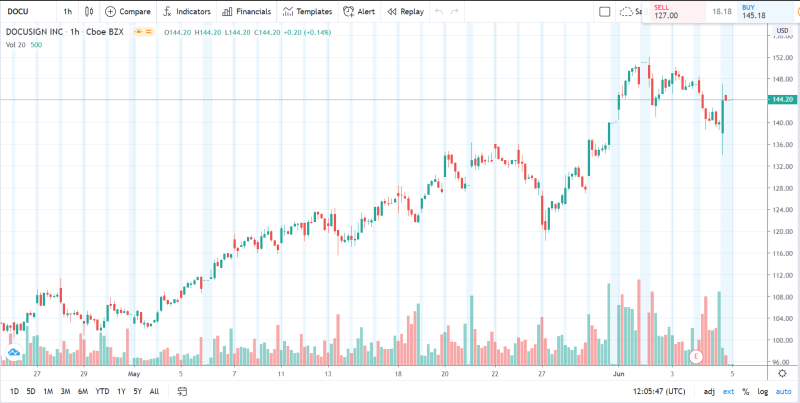 Image source: TradingView