On June 23, MasterCard announced a statement about acquiring Finicity, a financial technology startup. The company is engaged in the provision of analytical and statistical financial data in real-time. If financial indicators are reached, the startup's shareholders will receive an additional $160 million.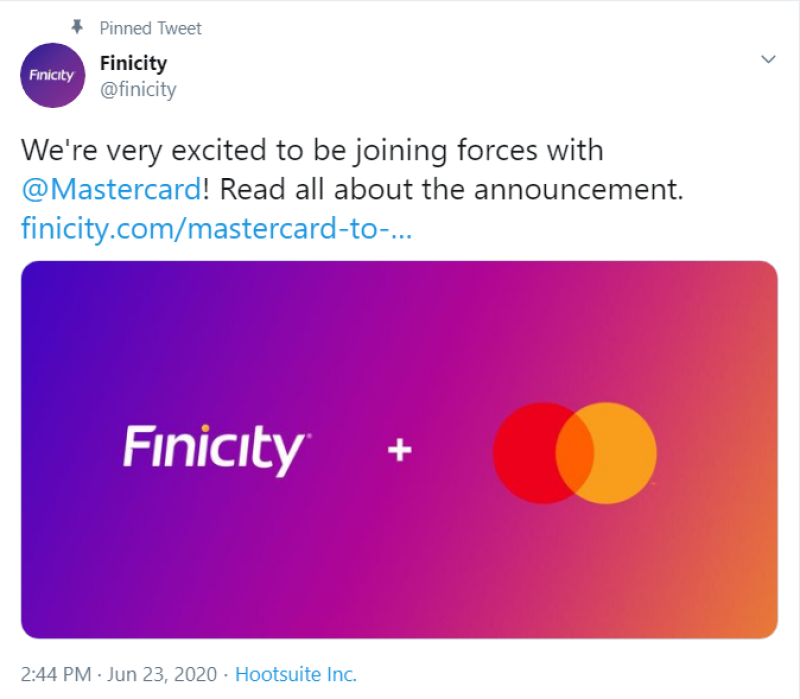 Image source: Twitter @fincity
By making this move, MasterCard has strengthened its open banking platform. Fincity helps existing company products and customers get additional services.
Open banking provides more control over financial data to individuals and companies. This involves deciding how and when third parties — such as the Fintech firms or other banks — will access this information for delivery or implementation of new services along with money management programmes on their behalf.
Open banking is a growing global trend and a strategically important space for us. With the addition of Finicity, we expect to not only advance our open banking strategy but enhance how we support and accelerate today's digital economy across several markets Michael Miebach, president of MasterCard
Finicity will improve existing open banking solutions from MasterCard. Today in Europe, Mastercard Open Banking Services has connections to over 1,800 banks. Mastercard extends the scope of Finicity with existing connections. It helps customers, banks and retailers to access services.
Mastercard expects this deal to take place over more than 24 months, as with previous acquisitions. Integration is driven by the company's long-term plans, including international growth, and the effects of the buying arrangements and integration costs.
At the opening of trading on Tuesday, the price of MasterCard (MA) shares is trading in a small plus. The stock added 0.19%.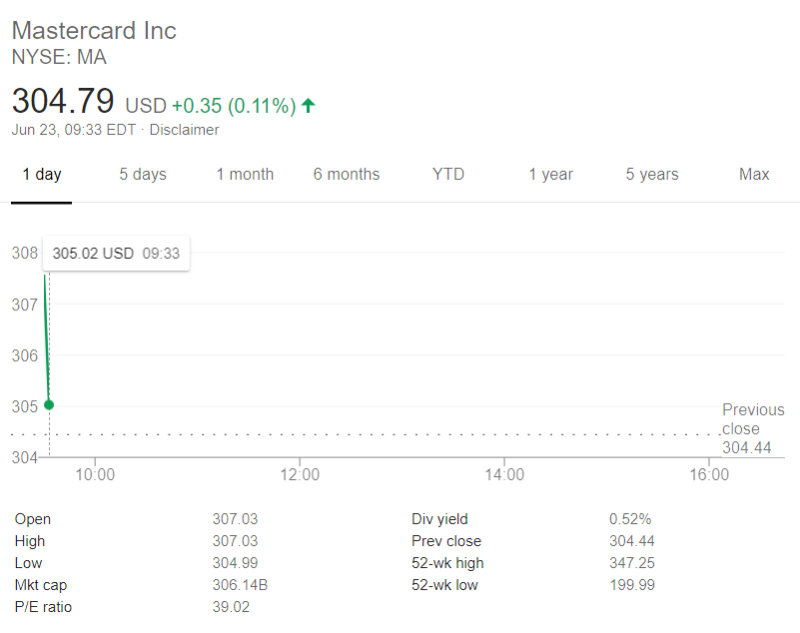 Image source: Google Finance