Euro rises in contrast to the US Dollar as tensions between America and China increase, on top of already difficult situation with the ongoing pandemic, says Holger Zschaepitz (@Schuldensuehner).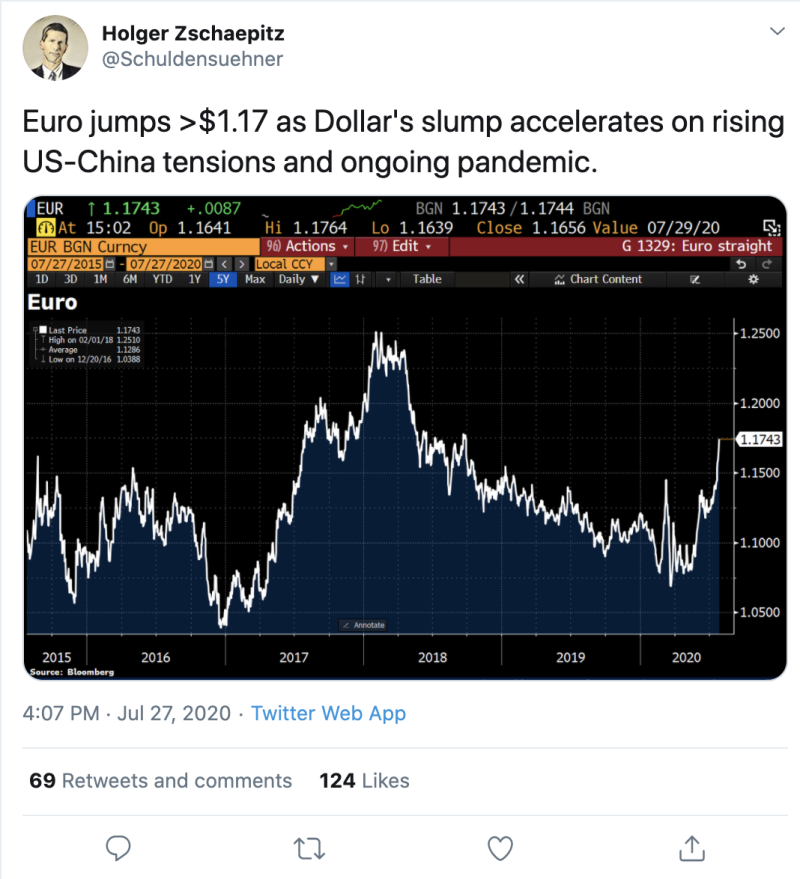 Image source: Twitter @Schuldensuehner
On Monday, the dollar index is trading at its lowest level since September of 2018, due to the fact that economic problems in the United States are gaining the upper hand over the role of the American currency as a more reliable asset.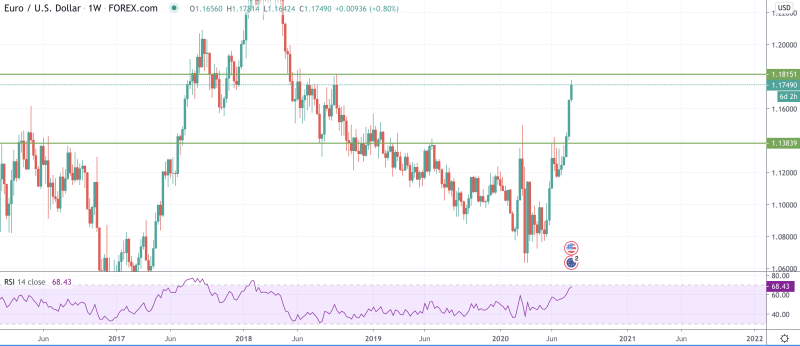 Image source: TradingView EUR/USD
From the technical point of view, Euro (EUR) has reached its local peak at $1.1775 - a retest of September, 2018. It is unlikely that bulls break it from the first time as the pair has almost achieved the overbought zone based on the RSI indicator. As the more possible price action, the rise may continue to the mark of $1.18151, making a false breakout of it. The trend remains bullish, that is why the possible drop one should consider as a correction but not the start of a bearish wave.
EUR is trading at $1.17432 at press time.