Up until now, the US dollar has been falling since July. During the first 13 days of lockdown, there have been only three days of gains, but now 11 of the 14 lockdown days in the red have been recorded for the greenback.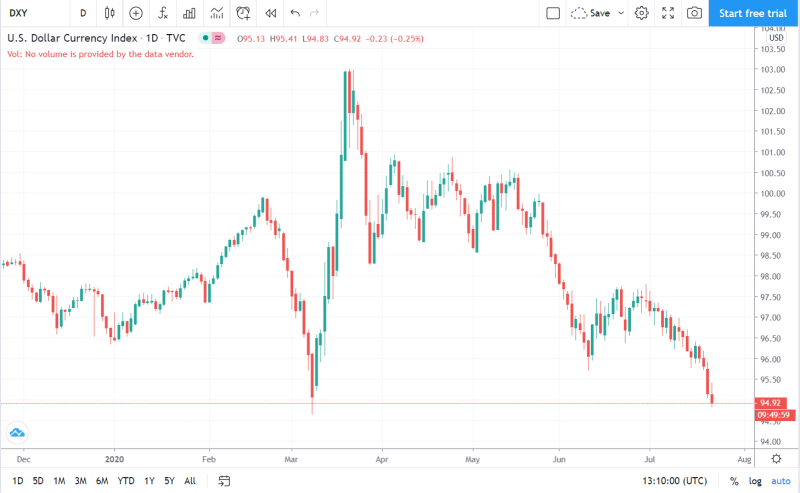 Image source: TradingView DXY
John Authors, a senior editor at Bloomberg, believes that now is important time for dollar. At the moment, the index value is at the minimum values again. The last time it happened was during the March fall.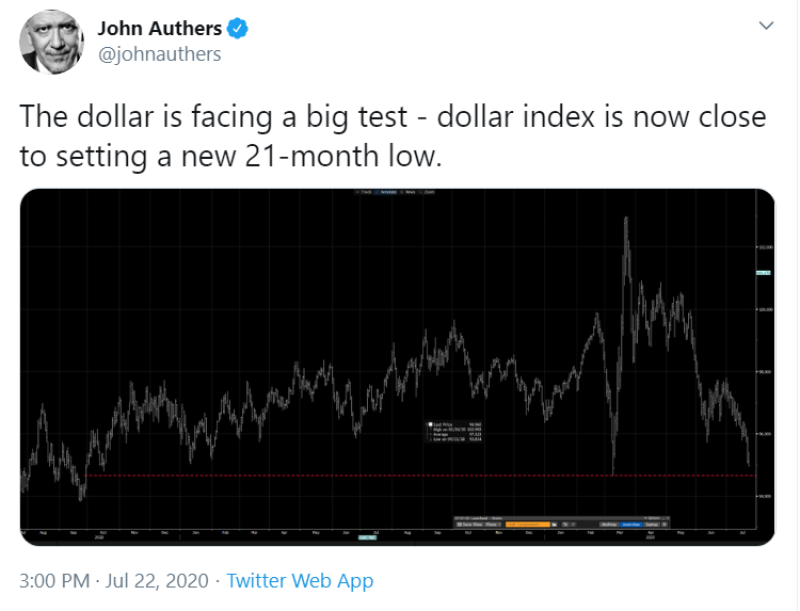 Image source: Twitter @johnauthers
Growing signs that the US economy is going to be delayed in economic recovery behind its developed peers leaves the dollar fragile, particularly in contrast to currencies already aligned in economies.
It's worth to note that according to Forex economic calendar, there is no evident reason to expect that dreadful July is going to chance in a week. 
The US dollar index even sinks as the US looks for a round of economic stimulus. The next round would require a new check for families and businesses. Families with an income of less than $100,000, annually earned around $1,200 in prior stimulus programs.
The new talk of stimulus takes place at a time of slow growth in the US economy through flash numbers. This decline is attributed, in part, to the growing number of the coronavirus cases.