The Binance cryptocurrency exchange (@binance) joined the Indian Internet and Mobile Technology Association (IAMAI). IAMAI's framework will assist Binance in developing the cryptocurrency industry in the country.
In collaboration with IAMAI, Binance will implement the best practices of the cryptocurrency industry in India. IAMAI is a nonprofit organization that has petitioned to court demanding the lifting of the ban on banking services to cryptocurrency companies in India.
The association is about to work with regulators in India to create a solid legal framework for cryptocurrency companies.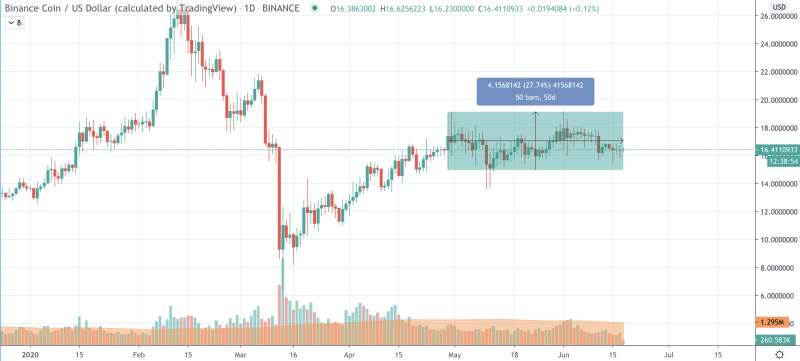 Image source: TradingView BNB
The rate of Binance Coin (BNB) remains in a sideways trend for around 50 days, reflecting the general mood on the cryptocurrency market. The current price of the native exchange token is $16.41.