Jeroen Blockland, the head of Robeco Asset Management, reports a huge gap between the prices of silver and gold.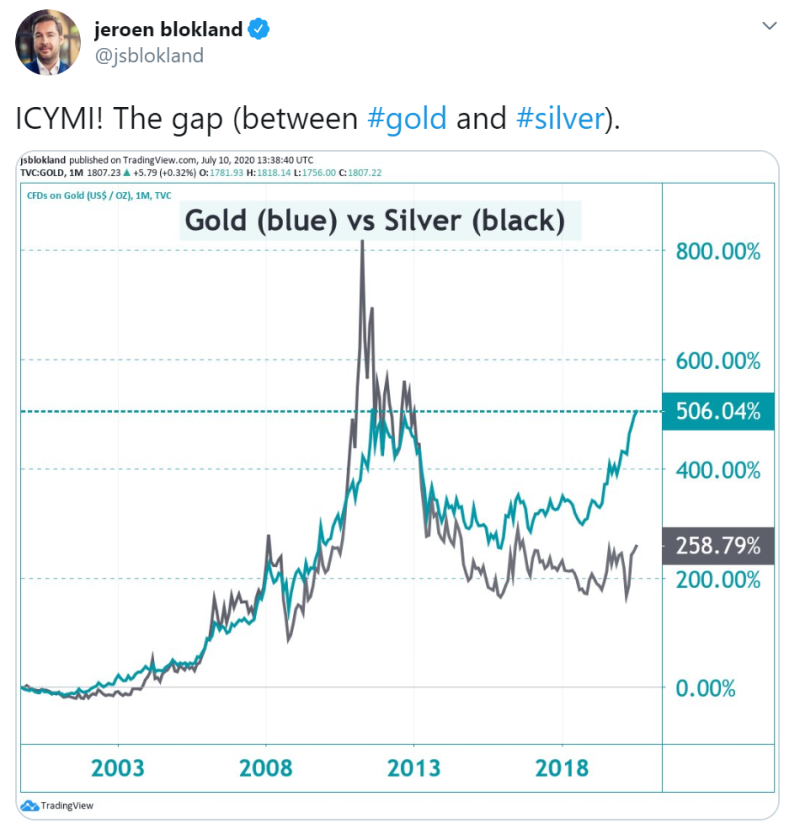 Image Source: Twitter @jsblokland
According to the data presented by the source, at the moment, CFDs for gold are traded several times higher than for silver. As the graph shows, now CFDs for gold cost over 500% more than at the time of its appearance on the market, while CFDs for silver is only 250% more. There has never been such a gap in favor of gold on the market.
CFD, or the contract for differences, provides an opportunity to profit from price movement without owning the underlying asset. Its security is calculated by the asset's movement between trade' entry and exit prices.
The prices of gold continue to grow steadily during the coronavirus pandemic. Not so long ago, gold rose sharply after the news 83 tons of Chinese gold being fake.
After that, gold overcame nine-year highs, indicating growing concern for investors looking for safer assets.