Jeroen Blokland, the head of Robeco Asset Management, reports that for the first time since 2011, the price of gold exceeded $1,800 per oz and keeps on growing. At the moment, the price of gold is only slightly lower than the all-time high of all time, which is equal to $1,823 per oz.
Image Source: Twitter @jsblokland
Peter Schiff, the CEO of Euro Pacific Capital, concludes that such rapid increase in gold prices is due to the Federal Reserve's policy, which throws more and more money into the market. Over the past few months, the Federal Reserve has printed more than $3 trillion, which has affected the purchasing power of the currency. According to Mr. Schiff, this is not going to make gold more expensive, but the dollar is going to get cheaper, which will soon lead to higher inflation.
Image Source: Twitter @PeterSchiff
What's next?
The technical analysis conducted by the FxPro broker suggests that the price growth is most likely to continue, as the level of long-term resistance at $1,800 has been overcome, so there is the possibility of increasing the price to $1,900.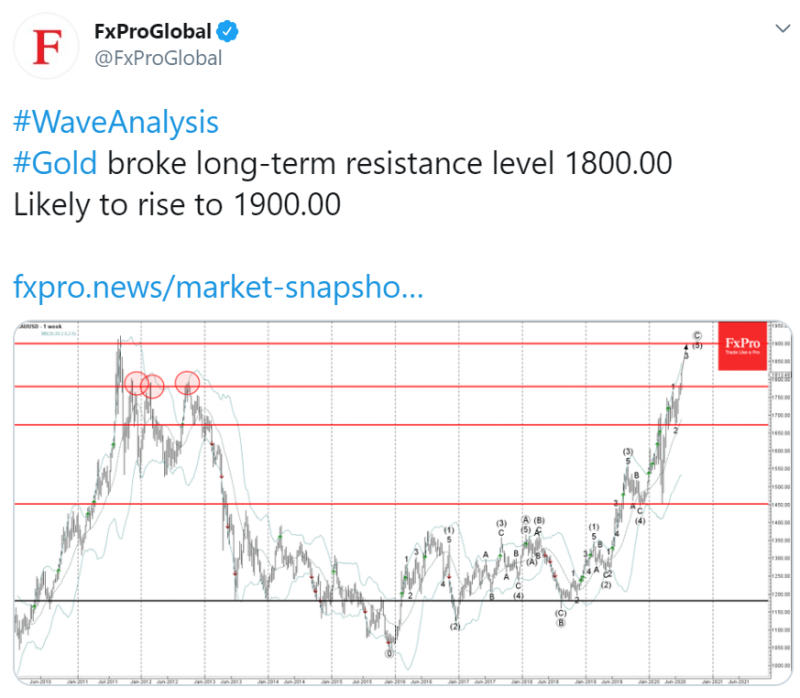 Image Source: Twitter @FxProGlobal
Holger Zschaepitz, the author and analyst from Welt, also believes that the price of gold will continue to rise after overcoming nine-year highs. Negative real rates of 10-year U.S. Treasury will push investors to buy precious metal: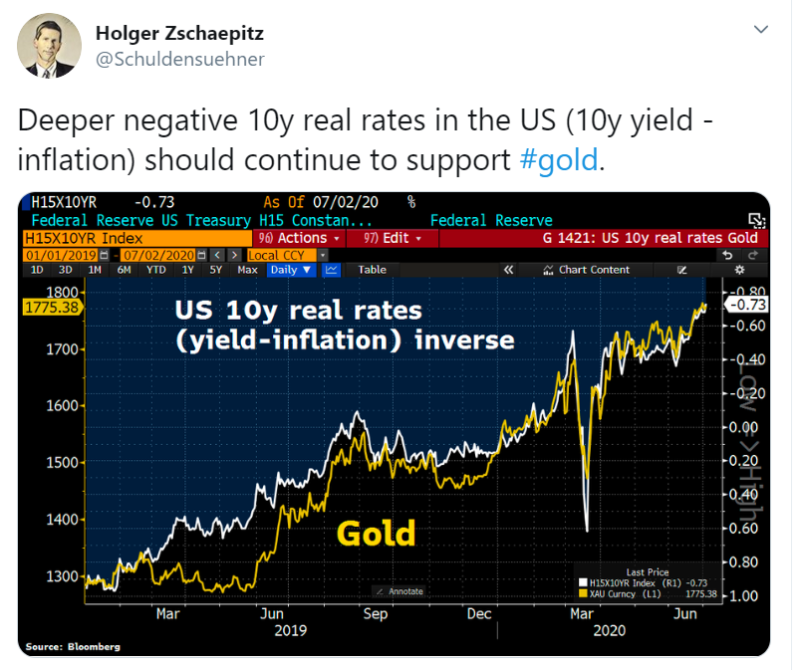 Image Source: Twitter @Schuldensuehner
Market uncertainty and the depreciation of the dollar are not the only reasons for the rise in the price of gold. Last week, it became known that 83 tons of Chinese gold is fake, which immediately pushed quotes up.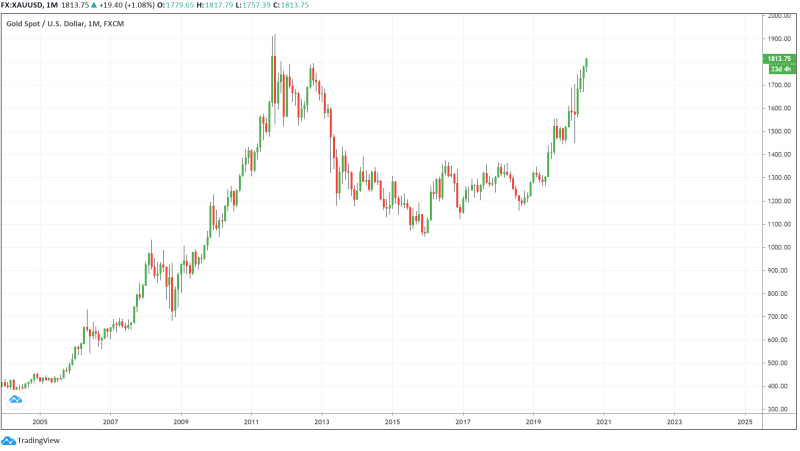 Image source: TradingView XAUUSD