Walter Bloomberg reports that JPM Securities raised its forecast about Tesla's stock price from $1,050 to $1,500 before the market session opening on Monday. Last week, Wedbush also improved their forecasts on TSLA.

Image Source: Twitter @DeltaOne
At the end of last week, Tesla shares reached a historic high of $1,208, which caused ironic posts from Elon Mask to market players who opened short positions on Tesla's stocks.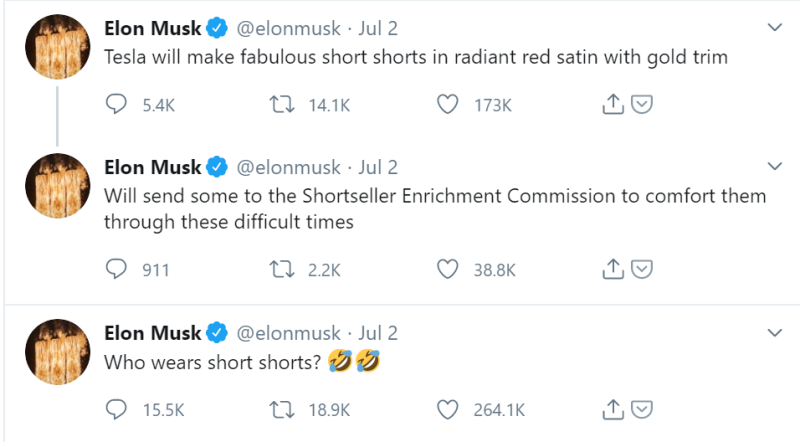 Image Source: Twitter @elonmusk
After that, Musk also released a tweet about short shorts that will go on sale in official Tesla stores. Xavier Fenaux, analyst and trader, shares the details of new red shorts for $69: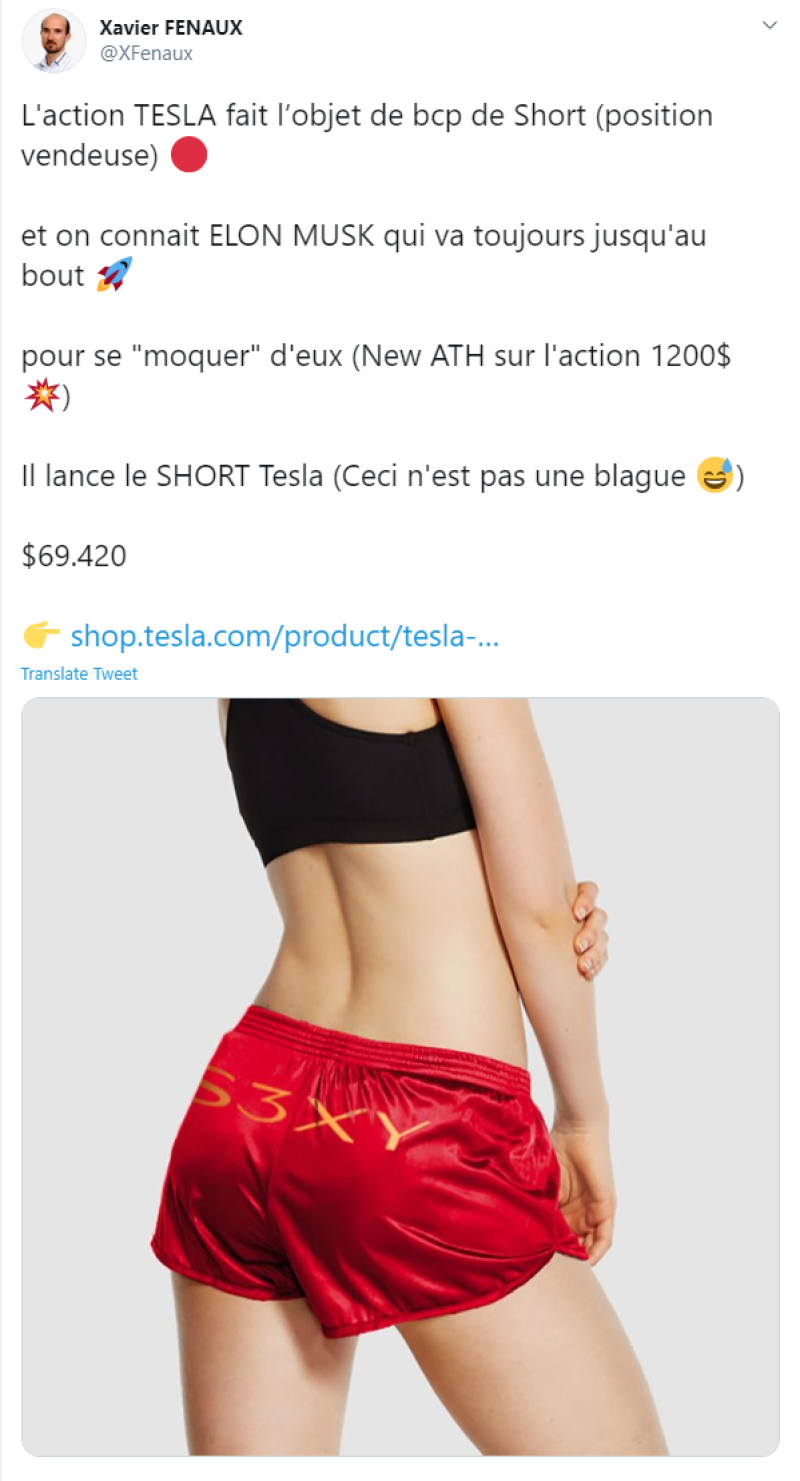 Image Source: Twitter @XFenaux
Twitter users have suggested this is an excellent marketing move that will allow the company's shares to grow even stronger.
All this really led to a new leap in stock prices. At the premarket, Tesla shares rose by about 6%, reaching $1,277, according to the information provided by a Tesla analyst, Rob Maurer.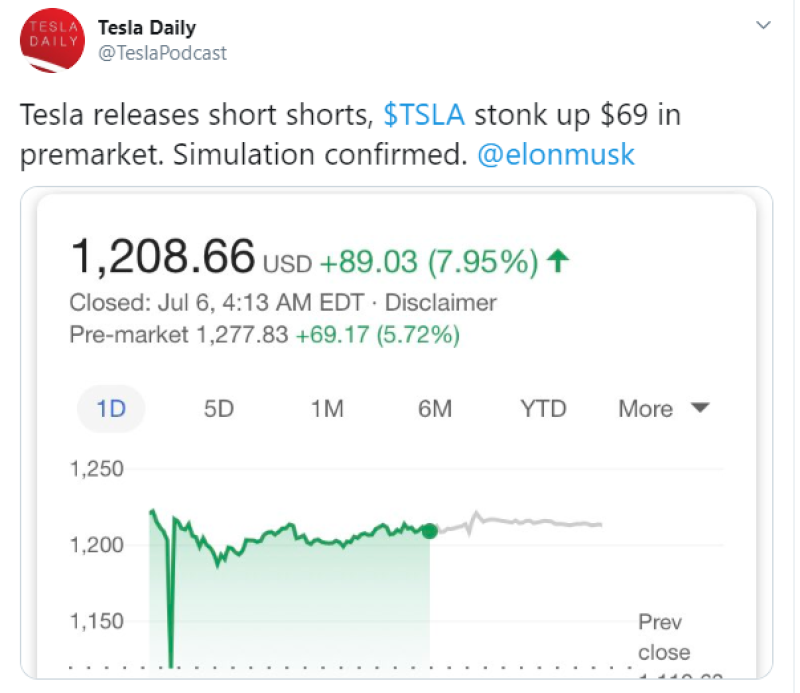 Image Source: Twitter @TeslaPodcast
Thus, at today's premarket, Tesla's market capitalization exceeded Volkswagen, BMW, Daimler, General Motors, Ford and Fiat Chrysler combined:

Image Source: Twitter @TeslaAgnostic
Most likely, at the main session today a new price record will be set, thereby, the confident Tesla rally will continue.