On Monday, Tesla stocks stepped over a psychologically important price level of $ 1,000 and grew by more than 6% after the leaked letter from the company's CEO, Elon Musk. However, today, exceeding the expectations and forecasts of experts, stocks have reached new heights - for the first time in history their price has reached $ 1,100 and is currently continuing its rally.
Moreover, for the first time in the company's history, Tesla's market capitalization exceeded $ 200 billion. Dominic Chu, the senior markets correspondent for CNBC, notes surprising statistics of companies that Tesla overtook by capitalization: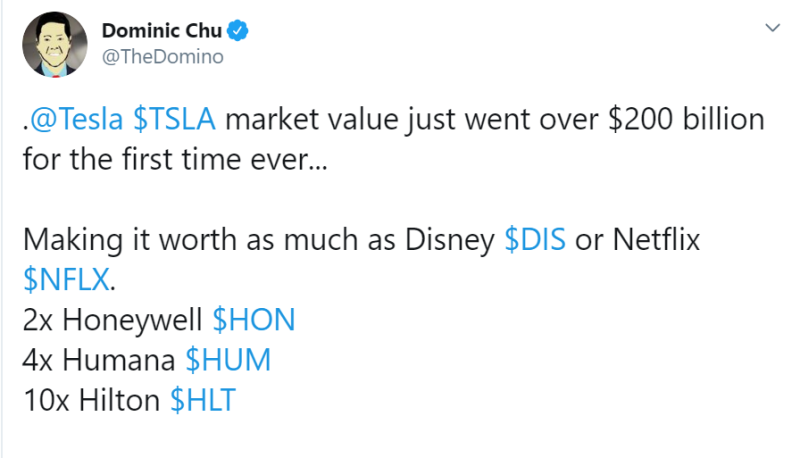 Image source: Twitter @TheDomino
Thus, Tesla became the most valuable car manufacturer in the world, pushing Toyota out of its place, with market capitalization equal to $202 billion. According to Jon Erlichman, a correspondent from CTVN, this is what the top most expensive automakers looks like now: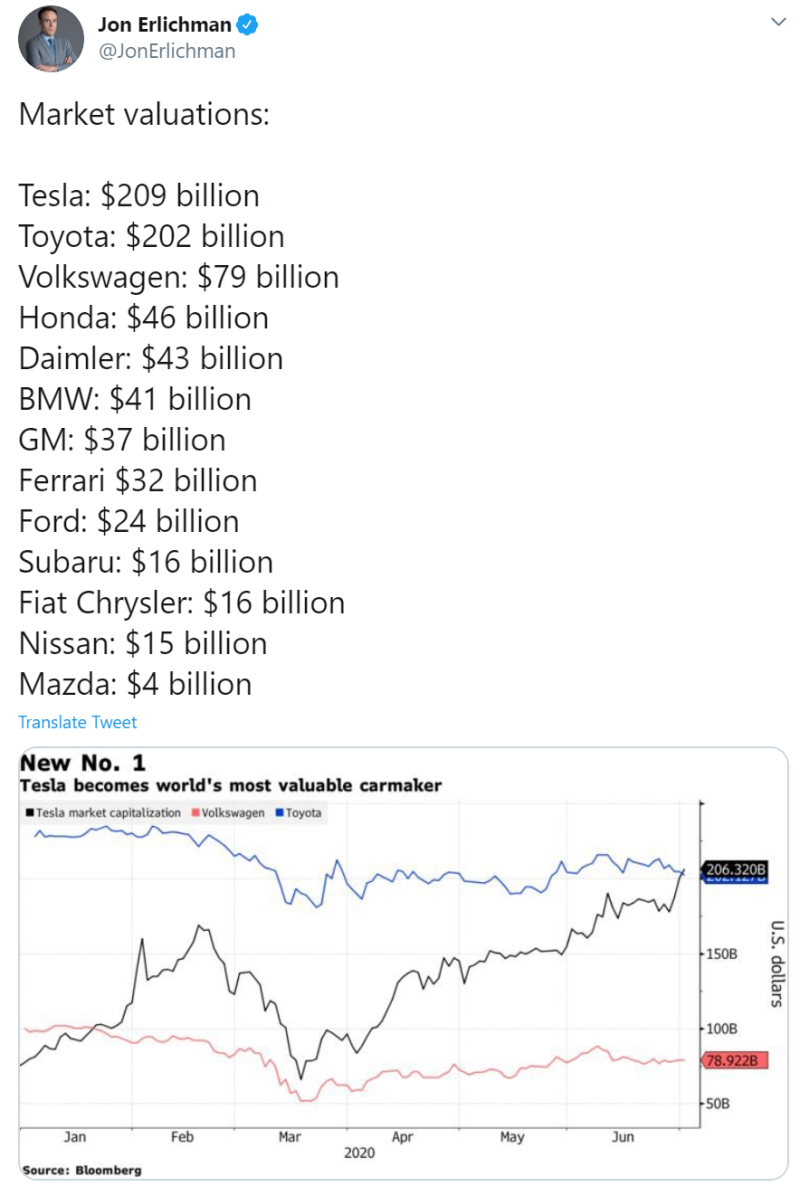 Image source: Twitter @JonErlichman
It may seem that all the entry points have already been passed and right now, Tesla has reached its maximum, but investor Sven Henrich ironically recalls a tweet about a price being too high when it was at around $ 700: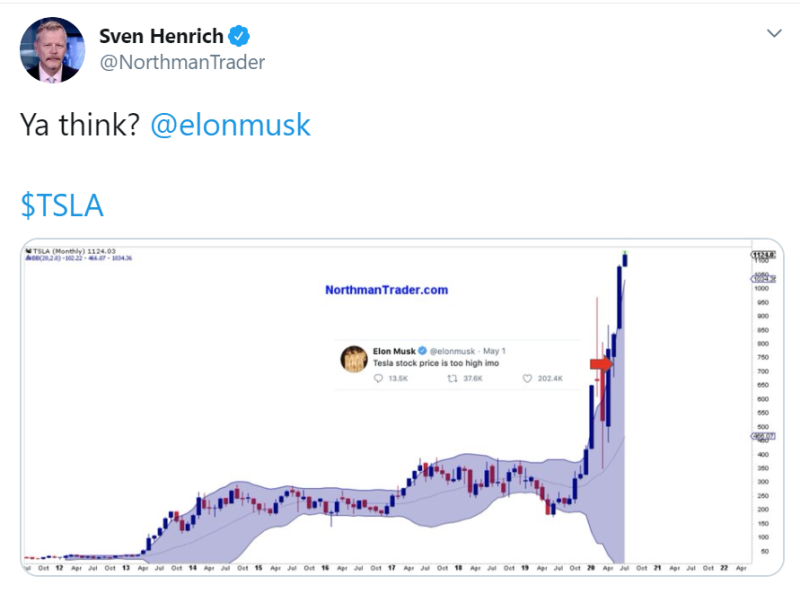 Image source: Twitter @NorthmanTrader
The investor from the HUY channel agrees with him, reminding how six months ago, such mistrust reigned in the market when the price of Tesla reached $420: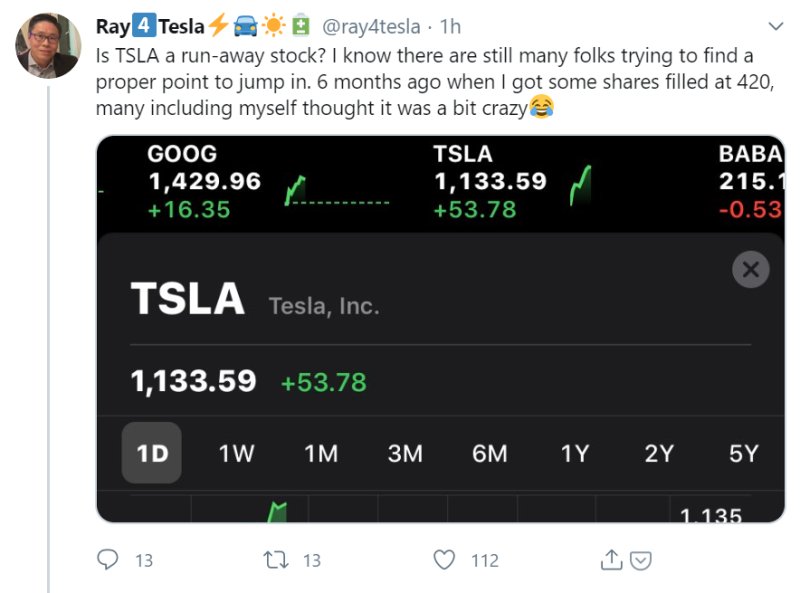 Image source: Twitter @ray4tesla
This period of rapid growth began at the end of June when Wall Street and automotive analysts have been predicting that Tesla's deliveries would be between 60,000 and 70,000 units during the second quarter, which would represent a more than 25% drop over the same period last year.
However, Electrek has learned that Tesla might surprise with much higher deliveries than expected — even maybe getting close to beating its last Q2 record of 95,000 deliveries. This news has become a trigger for the current rally, which continues to this day.